There is one thing you can say about the Minnesota Twins (59-103). They have been consistent, finishing fifth in the AL Central for the last three of five years running and fourth another time. The one anomaly was in 2015 when they were second in the Central with an 83-79 record. Our 2017 Minnesota Twins preview sees, overall, the Twins repeating last year's record and finish. In 2016, Minnesota's hitting was average and their pitching was the worst in MLB. There's been no improvement for 2017. In fact, Minnesota has had the least movement of player personnel in the American League.
Starting Pitching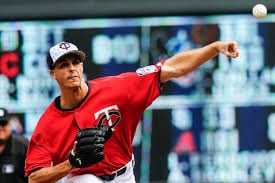 Minnesota pitching was ranked 29th for overall ERA (5.08). That's the good news for pitching, as they were ranked 30th in wins (59), saves (26), and opposition batting average (.283). The number one starter will be Ervin Santana (R, 7-11 W/L, 3.38 ERA) and number two will be Hector Santiago (L, 3-6 W/L, 5.58). Santana is a quality pitcher and guy. He suffered from especially bad run production but never complained nor lost spirit. Santiago can to the team last season in a trade with the Los Angeles Angels. He had a rocky start, but found his way and is expected to be a fine number two. Look for the rest of the rotation to include Kyle Gibson(R, 6-11 W/L, 5.07 ERA), Phil Hughes (R, 1-7 W/L, 5.95 ERA), and Jose Berrios (R, 3-7 W/L, 8.02 ERA). Gibson is sinkerball pitcher who's a solid presence on and off the field. Hughes is coming back from various physical problems. The fifth starter may be Berrios. He's shown promise.
Bullpen
Brandon Kintzler (R, 0-2 W/L, 3.15 ERA, 17 SV) was brought in as the closer after All-Star Glen Perkins was injured in June. Kintzler was impressive and will serve in the closer role as Perkins works his way back. Ryan Pressly (R, 6-7 W/L, 3.70 ERA) was an able setup man, pitching 75.1 innings and striking out 67. Taylor Rodgers (L, 3-1 W/L, 3.96 ERA) found a niche as a middle reliever as has J.T. Chargois (R, 1-1, 4.70 ERA). If they can stay healthy, and the Twins can produce some runs, the bullpen will have an opportunity to turn some more wins.
Hitting and Fielding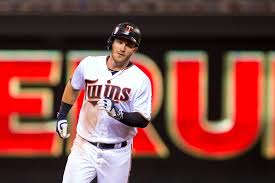 The Twins left too many on base last season, finishing 20th with 6.86 LOB/9IN and were 21st in BA and 22nd (.251) in OB% (.316). At shortstop, Jorge Polanco (.282 BA, 4 HR, 27 RBI) is not the best defensive player, but he can delver at the plate in the leadoff spot. At second, Brian Dozier (.268 BA, 42 HR, 99 RBI) is a fine fielder and premium offensive threat. He hits homers in batches. Dozier doesn't get the credit that he deserves. Six-time All-Star Joe Mauer (.261 BA, 11 HR, 49 RBI) struggled with injuries and may be more useful as the DH. He missed 58 games last season. Mauer is in the last year of his contract. But we expect to see him at first to start the season. That means that Byung Ho Park (.191 BA, 12 HR, 24 RBI) will be the DH. That's not very promising. Free agent catcher Jason Castro (.210 BA, 11 HR, 32 RBI) comes to the Twins from the Astros. Castro is a good backstop, ably faming pitches and throwing out potential stealers.
In right field, Max Kepler (.235 BA, 17 HR, 63 RBI) is back for his second major league season. He performed will in the middle of 2016 but slacked off the final six weeks. Fellow rookie Byron Buxton (.225 BA, 10 HR, 35 RBI) ), who occupied center, took time to warm up but had a fine September. More of his 2016 late-season offensive power at the start of the 2017 season would be a major factor in any success the Twins might realize. In his second season last year, Eddie Rosario (.269 BA, 10 HR, 32 RBI) has a six-week minor league and then, after being brought back up, suffered a season-ending thumb injury. He'll be back for 2017.
Coaching and Management
New management upstairs includes GM Thad Levine and President Derek Falvey. When they came in last season, the duo kept the entire coaching team intact, including manager Paul Molitor. Molitor is now in the final year of his three-year contract. It'll be interesting to see how Levine and Falvey work with him and the result of his efforts this season.
2017 Minnesota Twins Preview Final Word
Our 2017 Minnesota Twins preview acknowledges two things. The first is that the Twins will probably win more games than they did last season. The second is that they don't have the depth to contend over a 162-game season. This looks to be a transformational season for this club, which, under new management, may steer in another direction.
2017 Minnesota Twins Preview Projected Finish: 5th AL Central