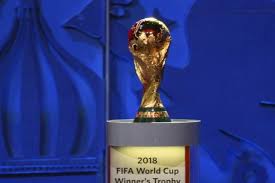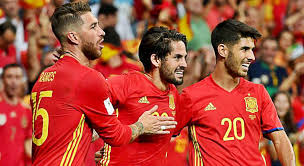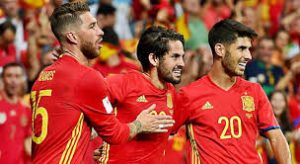 With thousands of bets available over the course of the four-week run of the World Cup, what are some of the best ones to make? Most serious sports bettors would counsel you to stay away from parlays and stick with straight bets. Also, most of those who are top in the profession would suggest not playing props at all or playing them minimally. You want most of your bankroll focused on bets that offer low-risk, value, and the chances to sustain a profit. As it is with any type of wagering, create realistic goals and set betting limits. With all of that in mind, and acknowledging that every bettor needs to take a certain amount of risk, we offer our 2018 Word Cup best bets.
And the Winner and/or Semifinalist Is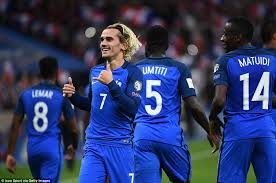 We like a few teams when it comes to overall tournament winner. We're going with Germany (+475), Brazil (+450), Spain (+600), and France (+700). It's tough to hedge your bets with these close odds. However, it is possible to do so and make a profit. Here is our scheme for this.
World Cup Winner
Brazil (+450) for three units
Germany (+475) for three units
Spain (+600) for two units
France (+700) for two units
If any of these team's win, you'll make a decent profit using our unit configuration.
World Cup Semifinal
Brazil EVEN for one unit
Germany+110 for one unit
France +130 for one unit
Spain +125 for one unit
Above are the four teams that are most likely to get to the semifinals. If only three do, you'll still make a profit. If two of the four are in the semis, you will still make a small amount of cash.
Top Performers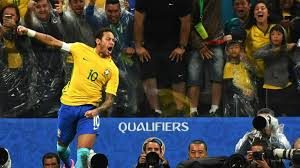 For the Golden Boot and Golden Ball, we take Neymar (Brazil). Yes, for both. We also like Antoine Griezmann (France) for both awards. For the Golden Ball trophy only, we'd also bet on Germany's Thomas Muller.
When it comes to the Golden Boot, one other player that we'd consider is Germany's Timo Werner. There are certainly others to consider, but we feel the four players we've chosen all have a shot at having huge tournaments.
Best Group Finish Bet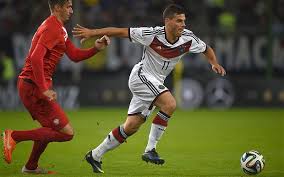 We like two groups with this bet. We'd put cash on Group C's exact order of finish. The order would be France, Denmark, Peru, and Australia with the odds at +175. We really find the separation between these four teams in terms of projected performance is substantial.
Also, we'd bet on Group F. We see the order of finish being Germany, Mexico, Sweden, and South Korea. That result is offered at +250. There's a lot of room between these four teams when it comes to depth, talent, and stature.
One Dark Horse to Ride
We take Poland as our dark horse at +8000 to win the 2018 World Cup. Consider this team in individual matches. They are a very dangerous squad that should be able to score a lot of goals. Robert Lewandowski will be hard to stop. There will be a big Polish fan contingent at the World Cup, which will give this team a home-crowd feel at their games. That could help them enormously.
Final Word – Our World Cup 2018 Best Bets
Those are our World Cup 2018 best bets. We offer a caution when it comes to betting. That is to do your homework prior to putting any cash down. Get the latest news, as player status keeps changing, and really consider each team's weaknesses and strengths. Matchups will be important, as will depth, coaching, and weather. Stay on top of what's happening. You can get much more information on the 2018 World Cup by visiting our event hub.