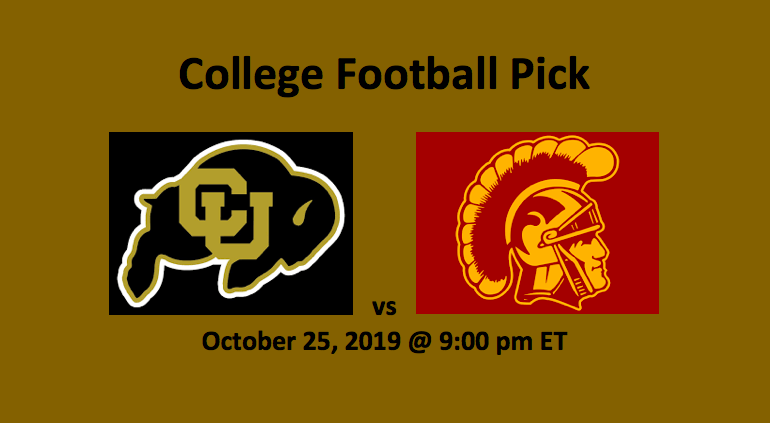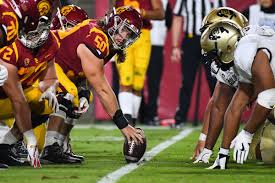 Our Colorado Buffaloes vs USC Trojans pick offers the Trojans at -11.5. This Colorado Buffaloes vs USC Trojans pick notes that USC has dominated Colorado. Over the last 10 meetings, the Trojans are perfect and in six of those games, they have beaten the point spread. In terms of the over/under, seven of the 10 games have gone under.
In the Pac-12 South, the USC Trojans (4-3 Overall, 3-1 Pac-12) are first despite the fact that the #12 Utah Utes are also 3-1 in the conference and 6-1 overall. That one Utah loss was a big one, as it was USC that brought them down 30 – 23. Thus, the Trojans occupy first in the South. In the same division, the Colorado Buffaloes (3 – 4 Overall, 1 – 3 Pac-12) are dead last. Colorado got off to a hot start, winning three-of-four and defeating #25 Nebraska 34-31 in OT and #24 Arizona State 34 – 31. Since that win against the Sun Devils, the Buffaloes have lost three straight games. This NCAAF contest will be played Friday, October 25, 2019 with kickoff set for 9 pm ET.
Colorado Buffaloes vs USC Trojans Pick – Offense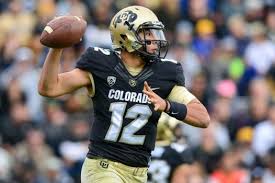 For Colorado, senior QB Steven Montez runs the show. Montez has passed for 1,723 yards and 10 TDs while completing 63.8% of his passes. He's tossed eight picks and been sacked six times. Montez, who's not very mobile, relies on his arm to get the job done. His top pass catcher, senior Tony Brown, has made 37 catches, averaging 13.0 YPC and crossing the goal line four times. The rushing game is fairly healthy with sophomore Alex Fontenot leading the way. Fontenot has accumulated 568 yards on 114 attempts for a 5.0 average. Although he has four rushing TDs, the running back has not scored since September 21.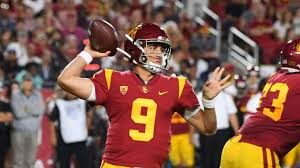 Freshman QB Kedon Slovis has done well in his initial season. He's passed for 1,219 yards and nine touchdowns. He has a healthy completion rate of 73.6% and has thrown just four interceptions while being sacked nine times. Slovis has a solid group of receivers that includes two with 40-plus receptions and 500-plus yards each, Michael Pittman Jr. and Tyler Vaughns. Pittman, who's averaging 13.9 YPC, has caught five TD passes, while Vaughns, who's averaging 12.7 YPC, has scored four times. The USC ground game features Vavae Malepeai. Averaging 4.7 YPA, Malepeai has rushed for 406 yards and four scores. Freshman RB Markese Stepp, who's ben very solid, averaging 6.4 YPA, is out with an ankle issue.
Trojan D Superior?
USC has allowed opponents 168 point overall, while Colorado has given up 244. The Buffaloes lack a solid pass rush and struggle against the air game. The Trojans have a tough time against the rush, although overall, USC has a more stubborn D. For the Trojans, LB John Houston, Jr brings it. He leads the team with 61 tackles. He has posted 6.0 TFL. DL Drake Johnson, who has 30 tackles, has posted 8.5 TFL and 3.5 SKs. Although the Trojans have few picks, they've accumulated over 30 passes defended. For the Buffaloes on defense, LB Nate Landman is the anchor. Landman's posted a team-high 74 tackles. Safety Mikial Onu is dangerous. He tops the team with four INTs. Colorado has a total of seven INTs and 20 PD.
Our Colorado Buffaloes vs USC Trojans Pick
Our Colorado Buffaloes vs USC Trojans pick notes that this could be a tight game. If the Buffaloes can get their defense into gear, especially when it comes to the passing game, they will have a chance against this team. However, we do think that USC QB Montez will excel in this game. He has enough weapons to toss to. Also, in their last two games, the Buffaloes defense has allowed more than 40 points in each contest. On the other hand, the Trojans have gone 1-2 over their last three. Those two losses were to top-25 teams, #9 Notre Dame and #17 Washington. Prior to those two losses, the Trojans beat #10 Utah. In their last game, which was against Arizona, USC won 41 – 14. All in all, we think that the Trojans will have no issue in handling the Buffaloes. Our Colorado Buffaloes vs USC Trojans pick is USC at -11.5.
Colorado Buffaloes vs USC Trojans Pick – Summary
USC Trojans at -11.5