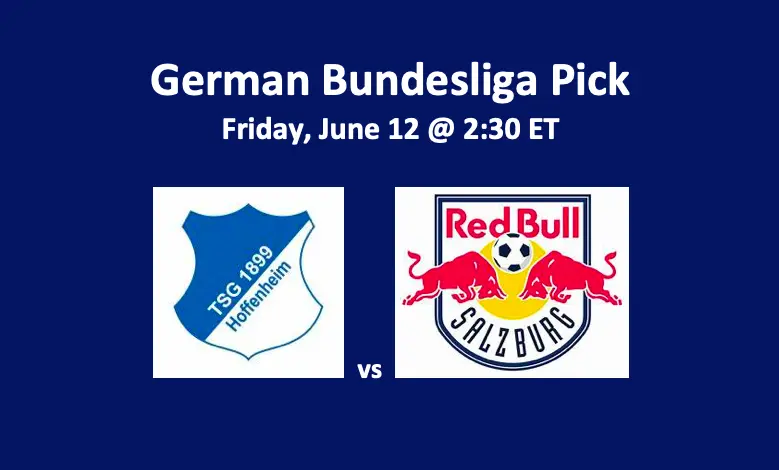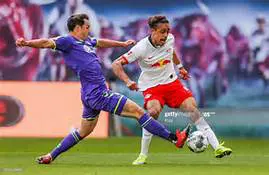 Our Bundesliga Hoffenheim vs Liepzig pick is for Friday, June 12, 2020. This Hoffenheim vs Liepzig prediction features seventh-place Die Kraichgaue against third-place Die Roten Bullen. The game, which will commence at 2:30 pm ET, is the only German Bundesliga match being played on Friday. However, on Saturday, there are six league contests and on Sunday two. There are then nine matches to be played on Tuesday and Wednesday. The German Bundesliga ends season play with two huge Saturdays as every team sees action on June 20 and June 27. This match between TSG Hoffenheim vs RB Liepzig will be played on Die Kraichgaue home pitch, PreZero Arena.
Hoffenheim vs Liepzig Pick – Form and Stats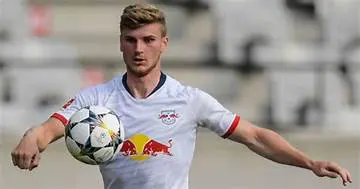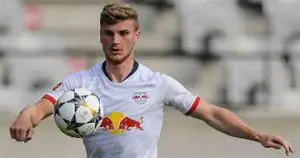 Hoffenheim's form is DWWDL, while Die Roten Bullen is DWDWD. Overall, Die Kraichgaue are 12-7-11. In Bundesliga action, they last played on June 6 when they earned a 2-2 draw against 16th-place Fortuna Düsseldorf. Over the course of the season, RB Liepzig has just lost three games, winning 16 and posting 11 draws. They also last played on June 6. In that game, they met and tied 18th-place SC Paderborn 07. Each team scored a goal.
In the last five meetings between these two teams, Liepzig has dominated going 3-1-1. Over the course of those matches, Die Roten Bullen have outscored Hoffenheim 10-8. Going into this contest, Liepzig holds a huge statistical edge. This season, they have scored 75 goals while Hoffenheim has notched just 42. Liepzig has recorded 52 assists to their opponent's 31 and allowed just 32 goals to Die Kraichgaue's 50.
Die Kraichgaue vs Die Roten Bullen – Players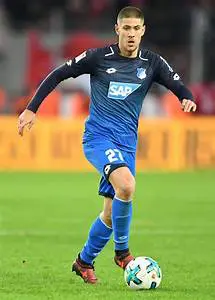 In our Hoffenheim vs Liepzig pick, we find that the home team will need big games from forward Andrej Kramaric and midfielder Christoph Baumgartner who have seven and six goals respectively. Midfielder Robert Skov comes to this game leading the team in assists with six. Also, he has punched in four goals.
For Liepzig, forward Timo Werner is a masterful player. He enters this match with 25 goals and eight assists. Forwards Patrik Schick and Marcel Sabitzer have scored 10 and nine goals respectively with Sabitzer notching six assists. Midfielder Christopher Nkunku, who's scored five times, tops the club with 13 assists.
Our Hoffenheim vs Liepzig Pick
Liepzig comes to this match with the spread at -1.5 (-120). Die Roten Bullen have a lot of firepower as well as a fine defense. We can imagine Hoffenheim, which has a shot at the Europa League, putting in some extra effort on the pitch on Friday. Also of concern, in their most recent game, Die Roten Bullen tied SC Paderborn 07, a team that will be relegated at the end of the season. However, that could certainly be a wake-up call for the well-oiled Liepzig club, which wants a win to help ensure a Champions League berth. Our Hoffenheim vs Liepzig pick is the visitors, RB Liepzig, at -1.5.
Summary TSG Hoffenheim vs RB Liepzig
RB Liepzig at -1.5 (-120)