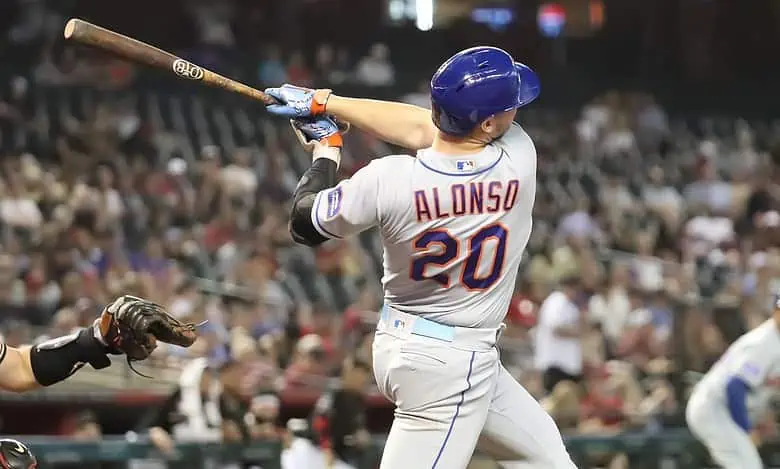 The 2023 MLB All Star Game is set to take place, but this is only one of the main events this week. While most fans will be tuning into the All Star Game, there will be a huge group of fans that check out the Home Run Derby on Monday night as well.
This has grown into a massive event, and it's become even more popular now that the sports betting industry has really taken off as well. There are a number of different ways to bet on the Home Run Derby each year, but picking the winner is always going to be the best bet to make.
With that in mind, here is a look at the Home Run Derby field and the odds that are currently available. 
No Surprise in the Favorite
The first thing that you should look at when betting on the Home Run Derby is the odds available for this event's winner. The odds tend to be pretty tight for each hitter, but there is no surprise in the player that is considered the favorite. 
Here are the current odds:
Pete Alonso +275 

Vladimir Guerrero Jr. +400 

Julio Rodriguez +550 

Luis Robert Jr. +550 

Adolis Garcia +650 

Mookie Betts +900 

Randy Arozarena +1000 

Adley Rutschman +1800
Pete Alonso has absolutely dominated this event over the last few years, and it's no surprise that he is the favorite again to win in 2023. There are some really good sluggers in this field, but Alonso has proven that he knows how to turn it on when the bright lights shine. 
If you are wanting to find some value then it would be wise to bet on Randy Arozarena or Adley Rutschman in this event. Betting on both of those players would come with a pretty massive payout. 
A Look at the Matchups
Major League Baseball sets this event up like an actual tournament, and there are four first-round matchups in a bracket. That will also create the second-round matchups based on seeds, and that does make it easier to wager on. 
Here are the four first-round matchups that are set:
(1) Luis Robert vs. (8) Adley Rutschman

(4) Adolis Garcia vs. (5) Randy Arozarena

(2) Pete Alonso vs. (7) Julio Rodriguez

(3) Mookie Betts vs. (6) Vladimir Guerrero Jr. 
Alonso Gets it Done
Julio Rodriguez is going to be a player to watch on Monday night as he will be hitting in front of his home crowd. Rodriguez does have some experience in this event, but he still has to prove that he can put it all together for three rounds in a row. 
Betting on the favorite can come with a little bit of risk , but that's going to be the way to go in this event. Pete Alonso enters this event with the intentions of winning every year, and he is going to put on another big show. 
Take Pete Alonso at +275 to win the 2023 Home Run Derby on Monday night in Seattle.