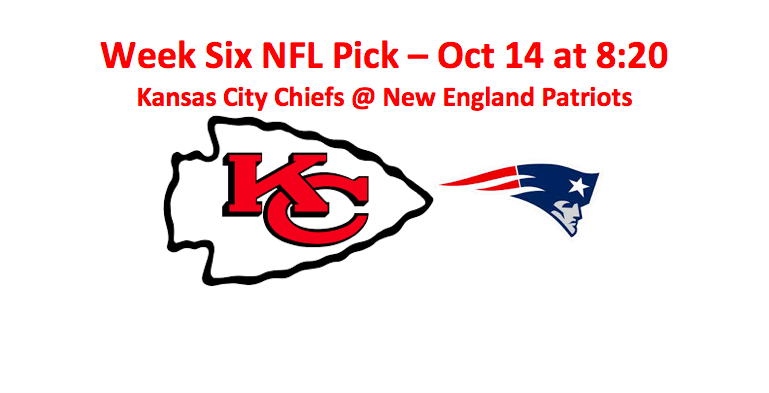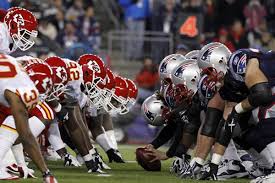 Tonight's Sunday Night Football game features two of the biggest offenses in the NFL, as the Kansas City Chiefs (5-1) take on the New England Patriots (3-2). The Chiefs last victory was against a very tough Jacksonville Jaguars defense. KC scored 30 points in that game and won by 16. The Pats, who went 1-2 for their first three, have now won two-straight. In each of their last two wins, they scored 38 points. Our Week Seven SNF Patriots versus Chiefs pick has the over/under at 58.0. Here's our take on this games totals.
Offenses Are Dynamic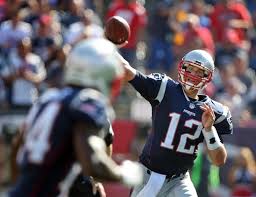 Both Kansas City and New England feature very aggressive and productive offenses. With each team focusing on passing and yet having decent ground attacks, it's hard for these teams not to score a lot of points. The Chiefs are averaging 35.0 PPG and the Patriots 26.6.
For the visitors, Patrick Mahomes is averaging 302.6 YGP through the air. Tom Brady is throwing for on average 251.8 YPG. Against Indianapolis last week, Brady threw for 341 yards and competed 77.1% of his passes. Against the Jags, Mahomes had 313 yards, connecting on 57.9% of his throws.
Chiefs D is Weak and Pats is Uneven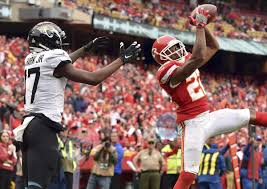 The Chief defense is allowing 479.2 YPG to opponents. That includes 360.4 YPG through the air. The team has a solid pass rush, as they've notched 15 sacks. But we expect Brady to elude them most of the night. The New England defense has tightened some over the last five weeks, but they are vulnerable. They're giving up 376.8 YPG overall with over 260 YPG in the air. KC is allowing 25.8 PPG while the Pats are giving up 21.6.
Lots of Offensive Weapons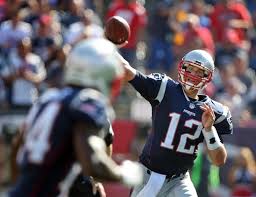 The Chiefs have an exceptional running back in Kareem Hunt. Hunt, who have four TD rushes, is averaging 4.0 YPA and has gained a total of 376 yards. For KC, the receiving trio of Tyreek Hill, Travis Kelce and Sammy Watkins are tough to stop. Hill and Kelce each have caught three TD passes, are averaging over 14 YPC, and have accumulated over 400 yards in receiving.
For New England, rookie running back Sony Michel has been finding his way, as he's averaged 4.4 YPA. Michel has scored two times on the ground and has a total of 294 yards in rushing. Although use less, James White has been effective, averaging 4.8 YPA. White has 32 receptions and four TD catches. Rob Gronkowski is Brady's favorite target with 32 catches. Gronk is averaging 13.4 YPC. We expect Brady to use Julian Edelman, who returned to the field for the first time in a year last week, a lot.
Our Week Seven SNF Patriots Versus Chiefs Pick
In making our Week SNF Patriots versus Chiefs pick, it's hard to imagine more than 58 points not being scored. We are definitely taking the over for tonight's Sunday Night Football game. The weather looks great and should not slow either team down.
Summary Week Seven SNF Patriots Versus Chiefs Patriots Pick – Over 58.0