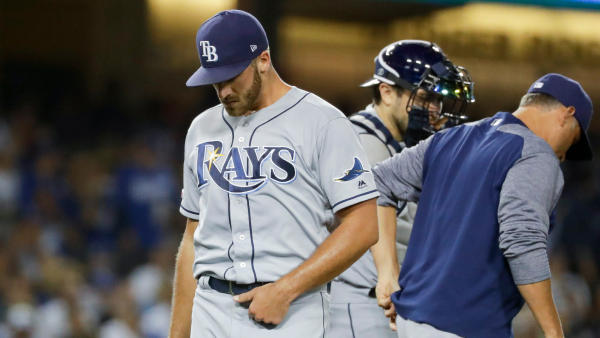 Normally Tampa Bay as just a +115 underdog on the road at Chavez Ravine in a getaway day game would be a great spot to wager on the Dodgers. Los Angeles is indeed a -125 favorite on Wednesday, but they are also a team that has lost to Baltimore and the Mets in the last week. Tampa Bay is in a tough spot wrapping up a West Coast road trip, but the Rays also have a lot more to play for with just a 1/2 game lead over the Indians for the 2nd AL wild card spot.
Rays Need a Win To Stay Up on Cleveland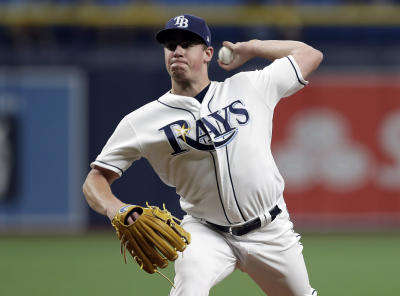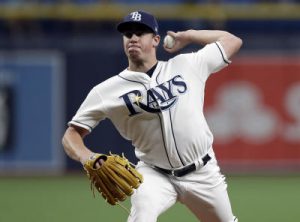 Tampa Bay has had a comfortable grasp on a projected playoff spot for most of the season but their grip is getting a bit slippery lately as the Indians have closed the gap for the 2nd wild card spot to just 1/2 a game. The Indians are -335 favorites vs. Detroit on Wednesday so the Rays really need to steal one in Los Angeles in the September 18th MLB betting free pick.
Tampa Bay thought they had one on Tuesday night. Blake Snell and Oliver Drake were perfect against the Dodgers for 4 innings before LA scored 2 in the 5th and 5 in the 7th to break the game open. The loss was Tampa Bay's 2nd in a row and 4th in the last 6 games on their current road streak. The Rays are an impressive 46-31 on the road this season, but they want to get back home and to Thursday's off day after a series in Texas and 5 games in LA vs. the Angels and Dodgers.
The Rays start one of their best prospects on Wednesday as Brendan McKay takes the hill. The biggest concern with McKay is that he doesn't (or isn't allowed) to go very deep in games throwing just 3.2 and 3.1 IP since coming back to the majors for September call-ups. McKay gave up 3 in his last start which was at Texas and included just 3.1 IP.
LA Just Keeps Winning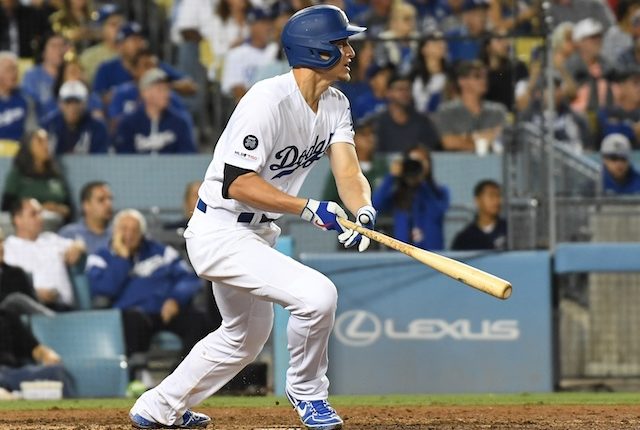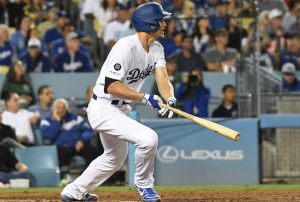 Los Angeles hasn't really had anything to actually play for in a while, holding a 21 game lead in the West and having 5 more wins than Atlanta for top record in the NL. LA just keeps getting it done though, including Tuesday's 7-5 win over Tampa with great value as LA was just a -114 favorite.
That isn't to say that the Dodgers are a sure thing in the September 18th MLB betting free pick, after all they're still listed at just -125 on Wednesday. Since the last weekend in August the Dodgers have dropped 3 of 4 at Arizona, had a sweep in Colorado, dropped 2 of 3 at home to San Francisco, lost a game in Baltimore at -200, and dropped a game at the Mets at -147.
What the Rays have going for them is that Dodgers batters have never faced McKay. Both teams also used a lot of relievers on Tuesday sending 7 pitchers each out of the bullpen. Wednesday's O/U is 8.5 even though Tony Gonsolin starts for LA after coming in for relief on September 12th. Gonsolin did start the last 5 games prior, never allowing more than 2 runs in any outing. He's also not one for stamina either though, getting out of the 5th just once over that span.
UPDATE**Gonsolin was a late scratch at starter, but still may see some time Wednesday out of the bullpen** Pick reflects change
September 18th MLB Betting Free Pick
8.5 isn't a lot of runs to hit as both teams will likely rely a lot on their bullpen in this contest. Mind you, this is also a matchup of two teams that used a combined 16 pitchers on Tuesday. It might take until the late innings, but runs should come a plenty…eventually.
PIck: Rays / Dodgers *over* 8.5