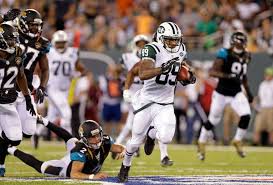 The New York Jets (1-2) are at the Jacksonville Jaguars (2-1) for a 1 p.m. E.T. kickoff. The Jets looked solid in Week One when they beat Detroit 48-17 behind the passing of rookie Sam Darnold. But since then, New York has fallen to the Miami Dolphins (20-12) and Cleveland Browns (21-17). The Jags lost their last game 9-6 to the Tennessee Titans. But prior to that defeat, Jacksonville had beat the NY Giants (20-15) and New England Patriots (31-20). Here's how we see this game going. Our Week Four Jets play Jags pick has Jacksonville at -7.0.
Darnold vs. Bortles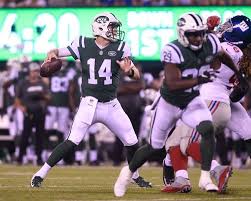 Is this quarterback matchup as tossup? Darnold is completing 60% of his passes while Blake Bortles is at 61%. There's no edge there. Darnold has tossed three TD passes and five INTs. Bortles has done a lot better. He has five scoring shots and two picks. Rating is 72.0 for Darnold and 86.4 for Bortles. Bortles has served a TD pass to five different guys. He's been sacked four times. Darnold has gone down seven.
QB Edge – Jags
Depth at Running Back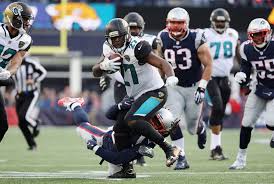 The word is that Jacksonville RB Leonard Fournette is back. Thw versatile running back played in the Giants game. He's missed the last two contests due to injury. In that one game, Fournette has nine rushes for 41 yards and three receptions for 14 yards. The versatile Fournette could be a major help today. Also, RB T.J. Yeldon has been effective, averaging 4.9 YPA. He has 153 rushing yards. Yeldon has also caught 11 passes for 77 yards.
The Jets have a solid ground attack. Isaiah Crowell leads that part of the offense. Crowell has 171 rushing yards and four TDs. He's averaging 4.5 YPA. Also at RB is Bilal Powell. Powell, who is also averaging 4.5 YPA, has rushed for 139 yards. Both are sound pass catchers.
RB Edge – Jets
Jets and Jags Defense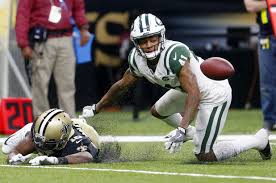 The Jets come in with five INTs and 16 PD. They also have eight sacks and seven TFL. The Jags have only one pick and six PD. They do have seven sacks. The Jaguars are strong versus the rush. The D has notched 13 TFL. Jacksonville is allowing 188.7 YPG in the air. That solid. The Jags are giving up on average 14.7, while the Jets 19.3. We think the NY secondary could be a major factor, as could Jacksonville's run D.
Defense Edge- Jacksonville
Week Four Jets Play Jags Pick: Last Word
Here we go with this pick. The D edge is slight for the Jags. We think the QB factor will come down to whoever makes the least mistakes. Darnold could be at a disadvantage due to his lack of experience. If the Jags could get some pressure on him today, they should be able to create some miscues. We don't expect a lot of points today. The over/under is 40.0. We're going with the under. We also think the Jags will win and believe they will cover. Here are our 1 p.m. Quick Picks, and click here for our props.
Summary Jets at Jaguars: Jacksonville at -7.5 and under 40.0.