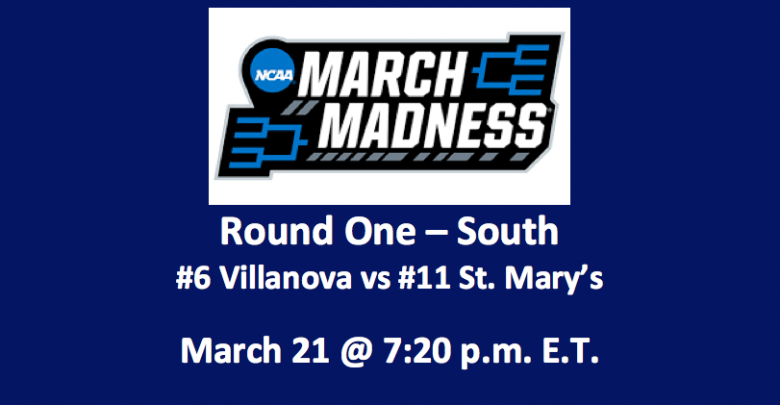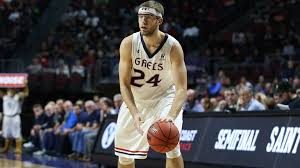 Our Villanova vs St Mary's preview and pick for the 2019 NCAA Tournament has the Wildcats at -4.0. This Round One South Region contest will be played Thursday, March 21 at 7:20 pm ET. The sixth-seed Villanova Wildcats (25-9) finished on the top of the heap of the Big East Conference and then beat the Seton Hall Pirates to win the league tourney. The Cats are ranked 25th in the nation. The Saint Mary's Gaels (25-11) are coming off a surprise win against Gonzaga in the title game of the West Coast Conference Tournament. St. Mary's, who won convincingly 60-47, slowed down the Gonzaga attack and forced them to take long-range shots.
Villanova Wildcats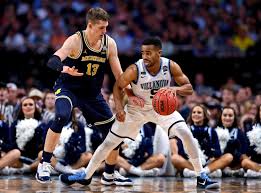 The Wildcats are nicely balanced in the frontcourt and backcourt. The top forward positions are occupied by Eric Paschall (16.5 PPG, 6.2 RPG, 45.0 FG%), Saddiq Bay (8.2 PPG, 5.2 RPG, 46.3 FG%), and Jermaine Samuels (5.9 PPG, 5.4 RPG, 44.2 FG%). This trio of forward are all capable of connecting in the paint and downtown. Guard Phil Booth is the team's top scorer (18.7 PPG) and assist man (3.8 APG). Guard Colin Gillespie (11.3 PPG, 2.9 APG, 41.4 FG%) is an 84% field goal shooter. Our Villanova vs St Mary's pick notes that the Cats are solid shooters and are averaging 74.5 PPG while grabbling 35.2 RPG and making 14.2 APG.
Saint Mary's Gaels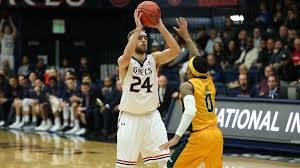 SMC is averaging 72.9 PPG, 34.7 RPG, and 10.1 APG. This team is shooting 47.4% from the floor and 37.8% from downtown. Both are respectable stats. From the charity stripe, they're hitting 74.5%. Guard John Ford and forward Malik Fitts are averaging 21.3 PPG and 15.3 PPG respectively. Fitts tops the club in rebounds, averaging 7.6 per game. The big concern for this basketball team is ball movement and pace. This is not a high-assist team. Our Villanova vs St Mary's preview sees that if the Gaels are going to have a shot in the initial round of March Madness, they will have to do what they did against Gonzaga. This is, slow the pace down and force their opponents to take low-percentage shots.
NCAA Tournament Round One – Villanova vs St Mary's Preview Pick
Our Villanova vs St Mary's preview observes that the Gaels are dangerous team. However, we do think that the Cats will rise to the occasion. Wildcats at -4.0 are our pick.
Summary South Region, First Round: Villanova vs St Mary's Preview & Pick: Villanova Wildcats at -4.0