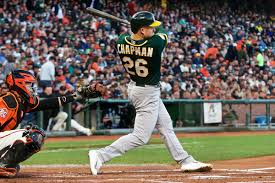 Our Oakland A's vs Seattle Mariners pick offers MLB run line odds of +114 (-1.5) for the A's. This Oakland A's vs Seattle Mariners prediction has the A's run line at -125 (+1.5). The money line has Seattle at -165 and Oakland at +159. The game will be played on Friday, June 14, 2019 at Oakland Coliseum in Oakland, CA. The first pitch is scheduled to be thrown at 9:37 pm ET. This is the first of game of a three-game series. Thus far this season, the Mariners have won four games in the series and the A's three. Seattle won the first four meetings and Oakland the last three.
The Seattle Mariners (29-43 Overall, 13-22 Away) are dead last in the AL West. Seattle is 18.5 games behind the first-place Houston Astros. They've won four of their last 10 games. The Oakland A's (36-34 Overall, 18-15 Home) are 11 games out of first in the AL West and in third place. They've won six of their last 10 games. Those 10 games were played over the course of a very long road trip. The team last played at home on June 2 and last won in the Oakland Coliseum on May 27 when they beat the LA Angels 8-5. That game topped a seven-game winning streak for the A's that included their three-game sweep of the Mariners.
Oakland A's vs Seattle Mariners Pick – Pitching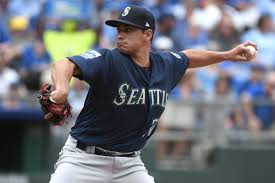 Lefty Marco Gonzales (6-6 W/L, 4.77 ERA, 1.40 WHIP) starts for the Mariners. In March and April, Gonzales was 5-0-2. But in May, he went 0-5-1 and team was 0-6 with him starting. June 2 saw him lose another game. In that start, he lasted 4.2 innings and allowed 10 runs on nine hits. Gonzales won his last start, which was against the LA Angels on June 7. In that 6-2 victory, he lasted 5.2 innings, as he gave up two runs on two hits and struck out five while walking three.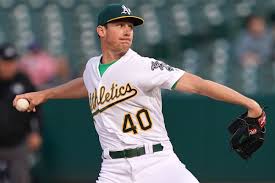 Chris Bassitt (3-2 W/L, 3.57 ERA, 1.15 WHIP), a right-hander, takes the mound for the Oakland A's tonight. Bassitt, who was put into the rotation in April, got his first start on April 22 against Texas. He went five innings and allowed no runs and two hits in a 6-1 win. Since then over eight starts, he is 2-2-4 and the A's are 3-5. He last won on May 27 when he pitched five innings allowing five runs on six hits against the Angels. In his last start, which was against the Rangers, Bassitt went 5.2 innings, allowing three runs on five hits while striking out five and walking two. The final score was 3-1.
Athletics vs Mariners Stats and Offense
The Seattle Mariners can swat homers. They have put 129 balls over the fence. Unfortunately, opponents have just about matched that output by posting 126 homers versus Seattle pitchers. The Mariners are hitting a paltry .243 as a team. The good news is the A's are just two points better at .245. The bad news is opponents are batting .274 versus the Mariners but just .243 versus Oakland. Oakland's homerun output is at a respectable 106, and their pitchers have allowed just 83 round trippers.
Five players on the Mariners have 11 or more homers and 32 of more RBI. DH Edwin Encarnacion, a very dangerous hitter leads the team in homeruns (21) and RBI (49). He's batting .241. Domingo Santana, who tops the team in batting average (.276) and hits (75), has smacked 13 homers and driven in 49 runs. First baseman Daniel Vogelbach, who's hitting .266, is first on the club in OBP (.369). He's driven in 40 runs and hit 17 homeruns.
For Oakland, Marcus Semien leads the team in batting average and hits (.274), OBP (.357), and hits (77). He also has 34 RBI. Matt Chapman and Khris Davis have been productive with 36 and 35 RBI and 16 and 14 homeruns respectively. Chapman is batting .249 and Davis .245.
Our Oakland A's vs Seattle Mariners Pick
The Mariners are a terrible road team. The Oakland A's perform decently at home. Seattle's bullpen has been thinned by injury. They are sporting an ERA of 5.39, while the Oakland bullpen is at 4.29. It's true that the Mariners can poke the ball out of the park, but they can't stop other teams from doing the same thing. In ourOakland A's vs Seattle Mariners pick, we are going with the A's and the run line at +114 (-1.5). Check out our run line pick for tonight's late MLB game between San Francisco and Milwaukee.
Summary MLB Run Line Pick – Oakland A's vs Seattle Mariners
Oakland Athletics run line at +114 (-1.5)