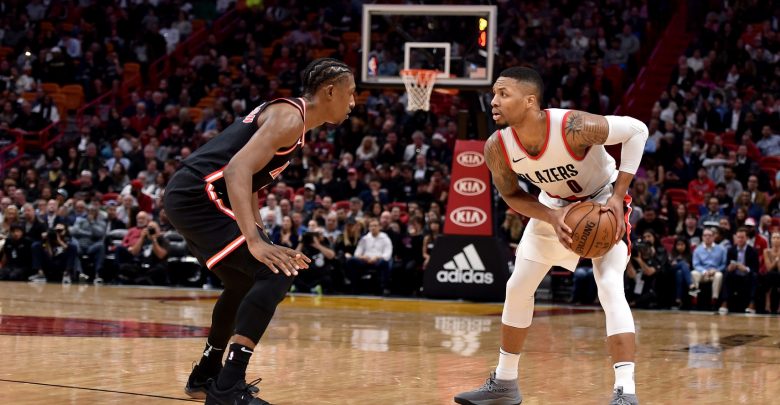 While the chase for the top seed in the Western Conference is down to a two team race between Houston and Golden State, the Portland Trail Blazers are starting to look like a tough postseason matchup as they've climbed into the third seed. In the 3/12 NBA free pick Portland will aim for their 10th straight win as they welcome in the Miami Heat. Miami is eying a spot in the playoffs as well as they sit in the 7th seed in the Eastern Conference. That being said, is tonight's line of POR -6.5 still a bit too low?
Heat Playing Good Basketball – But Are Banged Up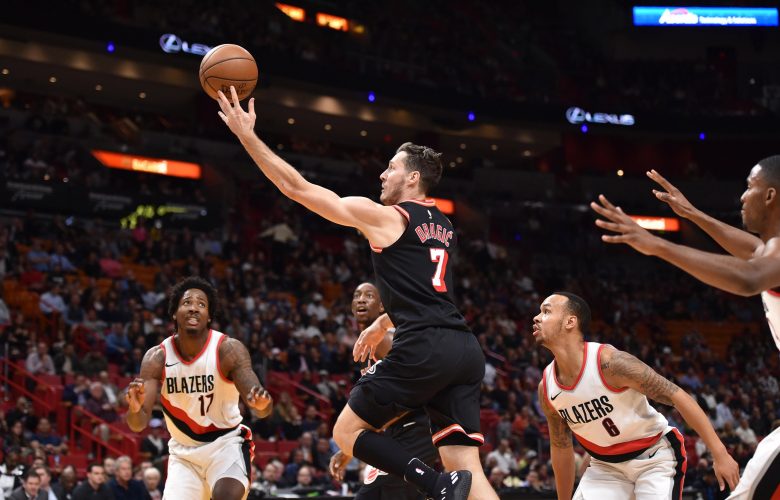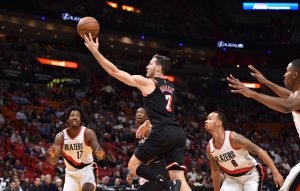 Miami has won six of their last eight games but seven of those were on their home court. The Heat have gone just 15-18 in road games this year and have dropped seven straight away from Miami. That trend doesn't bode well for the 3/12 NBA free pick as Portland is 22-11 at home this season. The Trail Blazers have tallied a 102-95 win in Miami back in December when the Heat were -2.5 favorites. Seven Miami players scored in double figures in that game but it wasn't enough to counter the 46 combined points from CJ McCollum and Damian Lillard to power Portland.
The Heat are going to be a bit thin for Monday night's nationally televised (ESPN) contest. Dwyane Wade will miss the game with a hamstring injury as will Hassan Whiteside who is battling some hip issues. Dion Waiters is already out for the season after ankle surgery and Justise Winslow has knee soreness but is probable. Wayne Ellington is also playing in just his third game after missing four contests with a quadricep injury. This means the Heat – who already have road woes – will be extremely short handed against a red hot team.
Can the Blazers Continue Their Dominance?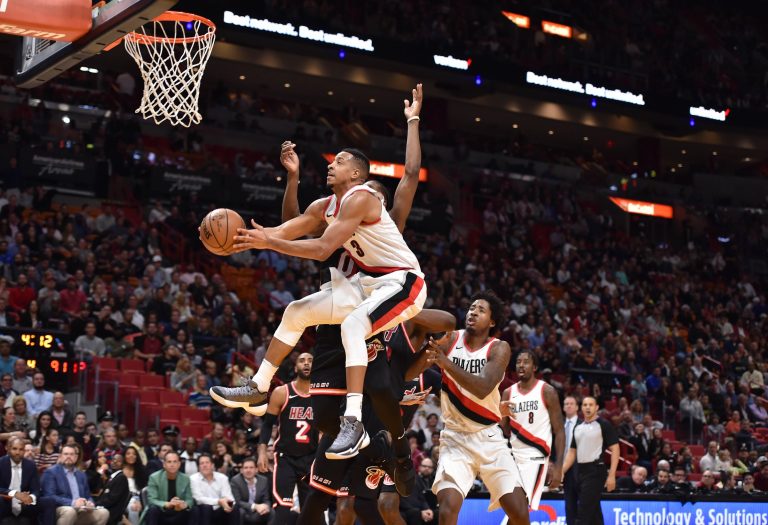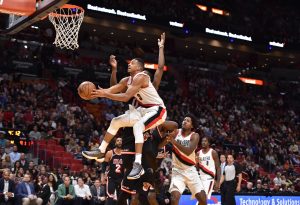 Portland isn't just winning games, they're blowing teams out going 8-1 ATS during the 9-game winning streak. During the latest run the Blazers have beaten Golden State twice, Minnesota, and OKC to name a few. Portland has gone 15-1 at home over their last 16 games and have the most rebounds per game in the league since Valentine's Day. This stat should continue in the 3/12 NBA free pick as Miami plays without Whiteside and his 11.8 rebounds per contest.
Obviously the duo of Lillard and McCollum are going to be keys for Portland getting consecutive win number 10. The duo combined for 58 to lead the Blazers to a 125-108 win over Golden State on Friday night. Lillard has four 35+ point games in his last seven while McCollum has added 28 or more in two of the last four. On a positive note for the Blazers has been their bench production, which four players scored in double figures in the win over the Warriors. This means not only are the Heat thin – the Blazers are deep.
3/12 NBA Free Pick Betting
The line for tonight's contest has stayed pretty firm at POR -6.5. The game seems like it could be one that gets out of hand for Miami as they have struggled on the road and have some key players battling injuries. The spread seems like it could (should) be higher in favor of the Blazers, but this might just be a case of where you can't overthink a game. 60% of the public is on Portland – which isn't too high of a percentage. The Blazers are the smart play tonight.
Free Pick: Portland Trail Blazers -6.5