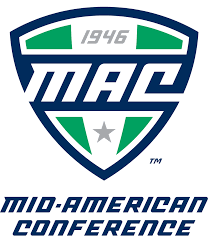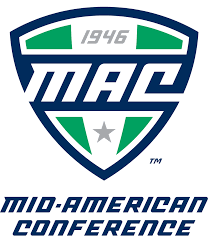 Our 2016 MAC Championship free pick features the #17 Western Michigan Broncos (12-0 Overall, 8-0 MAC) at the unranked Ohio Bobcats (8-4 Overall, 6-2 MAC). Kickoff will be at 7 p.m. ET. This is the first of nine conference championship games being played this weekend with seven of those games being held on Saturday.
Western Michigan is undefeated for the season. They started out their season with a 22-21 win over Big Ten opponent Northwestern. Most of their wins have been by two or more touchdowns. In the middle of the season, Northern Illinois gave them their toughest challenge within the MAC. Michigan won that game 45-30. Their last win was against Toledo 55-35.
Ohio is not the powerhouse that Western Michigan is. In their final game of the regular season, the Bobcats barely beat Akron 9-3. The Broncos dismantled Akron 41-0. Ohio is 4-1 for their last five. That one defeat was two weeks ago to Central Michigan, which finished fourth in their division. The score was 20-27.
Western Michigan Broncos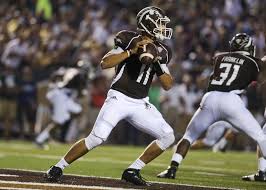 In our MAC Championship free pick, the Western Michigan Broncos bring a stellar offense and defense to the field. They're averaging 44.8 PPG, while allowing opponent just 19.2 PPG. The Broncos are generating 503.6 offensive yards per contest. That's 257 yards in the air and 246 on the ground. They are a tough team to stop.
QB Zach Terrell (71.7 COMP%, 30 TDs, 1 INT) has given up the ball once this season. In addition to tossing 30 TD passes, he's run for six more scores. Western Michigan has plenty of running talent, including their leading rusher Javion Franklin. Franklin has carried the ball 232 times, accumulating 1,266 yards and crossing the goal line 12 times. He's averaging 5.5 YPA. He also has 20 pass receptions and two more TDs as a receiver. Senior WR Cory Davis (83 REC, 1283 YDs, 15.5 AVG, 17 TDs) is Terrell's go-to guy when throwing.
The defense comes in with 65 TFL, 25 sacks, and 14 INTs. Opponents may run up some yardage and a few extra points on this team because the Broncos are often far ahead by the end of the half or third quarter.
Ohio Bobcats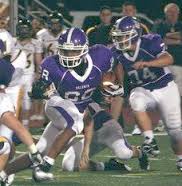 The Ohio Bobcats are generating a respectable 404.4 YPG in offense. Of those yards, 186 are on the ground. The ground game is their primary mode of attack. They are averaging 26.8 PPG, and allowing 21.6 PPG. Their defense is tough on the run, allowing the opposition 105,1 YPG.
QB Greg Windham (56.4 COMP%, 9 TDs, 3 INTs) does not pass much. He's one of three guys on the team who can run the ball. Windham has 82 carries, 368 yards and three rushing touchdowns. RB Dorian Brown (140 ATT, 794 YDS, 5.7 AVG, 4 TDs) is the team's primary ball carrier. RB Maleek Irons leads the team in TDs with five. Senior WR Sebastian Smith (50 REC, 825 YDs,16.5 AVG, 4 TDs) is the team's leading receiver.
The Ohio defense is weak against the pass. But they can do two things, sacks quarterbacks and stop runners. They have 41 sacks and 90 TFL. They are going up an O-line that has allowed a total of 12 sacks all season.
Our 2016 MAC Championship Free Pick
The line started at 19 and it's now at 17. We think despite the fact that Ohio has some great linebackers and linemen that Western Michigan, with all of their offensive tools, will eventually wear them down. In our 2016 MAC Championship free pick, we like the broncos at -17.0
Our 2016 MAC Championship Free Pick