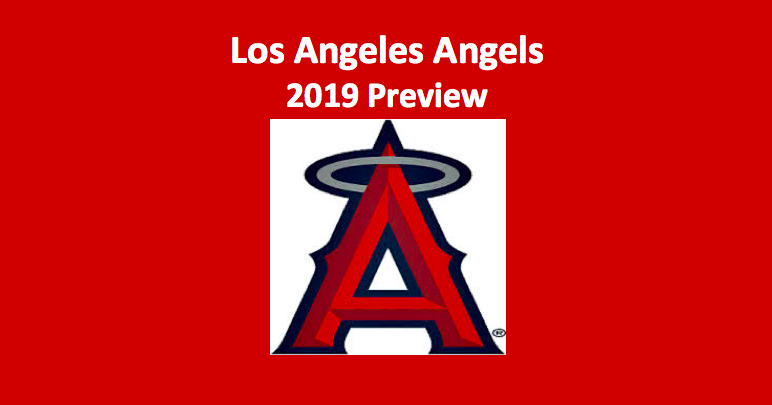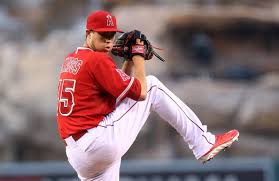 The Los Angeles Angels (80-82) last made the playoffs in 2014. That season, they took the AL West as they recorded 98 wins. A third-place finish followed as, in 2015, they notched 85 wins. Then they played three seasons of sub-500 baseball. Last year, with an 80-82 record, the team finished fourth in the AL West. However, there's some good news for this team, as our 2019 Los Angeles Angels preview sees them as finishing second and, perhaps, having a shot at a wild card berth. However, to accomplish this feat, new manager Brad Ausmus will need to solve what has been an ongoing problem for this club, maintaining a healthy rotation. If he can do so, Angels could be playoff-bound for the first time in four years.
Pitching
Angel pitching was in some ways average, as the staff was 15th in opponent batting average (.248), and in other ways subpar, as LA hurlers ranked 19th in ERA (4.15) and 26th in saves (35). They were seven saves below the AL average. In MLB, the pitching staff tied for 17th in wins with 80, and they were at the American League average in WHIP (1.31). Those numbers and others made this team less of a contender as, for the third season in a row, they finished with a sub-.500 record.
Starters
Lefty Andrew Heaney (9-10 W/L, 4.15 ERA, 1.20 WHIP) pitched 180 innings last season and never gave up a round tripper to a left-handed batter. Using a sinker and changeup to nail strikes, Heaney allowed just 2.3 W/9. He does need to work on his fly-ball rate which was 35.1%. Our Los Angeles Angels preview notes that righty Matt Harvey (7-9 W/L, 4.94 ERA, 1.30 WHIP), the new guy on the block, is not the fastballer that he was a few years prior to his Tommy John surgery. Harvey, who pitched for the Reds and Mets last season, has lost 2 mph on his fastball. That means he needs to rely more on control and command. The free agent signed a one-year deal, as did free agent Trevor Cahill (7-4 W/L, 3.76 ERA, 1.19 WHIP). Cahill, who threw for Oakland last season, is a 31-year-old sinker/changeup pitcher. He's this team's third starter.
Finally, there's lefty Tyler Skaggs (8-10 W/L, 4.02 ERA, 1.33 WHIP) and righty Jaime Barria (10-9 W/L, 3.41 ERA, 1.27 WHIP) in the fourth and fifth spots. Like a majority of the Angels' starters, Skaggs could not reach 130 innings last season. He does have a solid four-seamer and change-up. But Skaggs was taken out of action last season by a groin injury. Prior to being sidelined, he was having a good year, posting his best ever 9/K-rate (9.3). Barria, who's in his second MLB season, had a fine rookie year. He finished second in AL All-Star voting. Barria possesses good mound presence and commands a very effective sinker/slider combo.
Relievers
Two righties look to be fairly important this season. Justin Anderson (3-3 W/L, 4.07 ERA, 1.48 WHIP) can bring heat, but his control is in need of improvement. Anderson did hold opposing batters to a .214 average, but he also walked 17% of the hitters he faced. Cam Bedrosian (5-4 W/L, 3.80 ERA, 1.39 WHIP), the other righty, has lost a few mph off his velocity. He compensates for that with a tricky back door slider.
The big question concerns the closing role. For a team that struggled to record saves last season, it's tough to tell if the Angeles have in any way solved their problem. Ty Buttrey (0-1 W/L, 3.31 ERA, 4 SVs) will attempt to nail down the job. In seven professional seasons, he's record five minor league saves and four major league saves. His four-seamer gets close to 100 mph, but he'll need to drop it down a notch to ensure control.
Everyday Players
Last season, the Angeles proved they could smack homers. The LA sluggers batted 214 baseballs over the fence, which was good for seventh in the majors. Their 25.6 at bats per home run was four at-bats better than the American League average. But in many other areas the Angels were a bit below or a bit above average. They ranked 20th in batting average (.242) and on-base percentage (.313). Their OPS of .726 was 16th in the majors and their 690 RBI came in 15th. The team's slugging percentage, which was .413, was 12th in MLB. The big question in our Los Angeles Angels preview is has this team done what it needs to do to boost those lagging or average numbers a bit?
Hitting
Our Los Angeles Angels preview notes that there will certainly be some interesting choices to make when it comes to the batting order. The first three spots look to be fixed with the outfielders coming to the plate first. Right fielder Kole Calhoun (.208 BA, 57 RBI, 19 HR) leads off followed by center fielder Mike Trout (.312 BA, 79 RBI, 39 HR), and then the Angeles man in left Justin Upton (.257 BA, 85 RBI, 30 HR). Trout has solid speed. He stole 24 bases last year.
Who's the DH and/or first basemen is the big question? Albert Pujols (.245 BA, 64 RBI, 19 HR), who is 39 years old, is projected to be ready for opening day. Chances are he'll play first and bat fifth, leaving cleanup to DH Shobei Ohtani (.285 BA, 61 RBI, 22 HR). Last season, Ohtani matched Babe Ruth and hit 15-plus homers and pitched 50-plus innings. He will be coming back from Tommy John surgery and may not be ready for the start of the season. Pujols at first base is not automatic, as the Angels did secure veteran first baseman Justin Bour (.227 BA, 59 RBI, 20 HR), formerly of the Phillies, for this season. Bour smashes right-handed pitching.
The bottom four in the order should include shortstop Andrelton Simmons (.292 BA, 75 RBI, 11 HR), third baseman Zack Cozart (.219 BA, 18 RBI, 5 HR), catcher Jonathan Lucroy (.241 BA, 51 RBI, 4 HR). The ninth man up will be second baseman David Fletcher (.275 BA, 25 RBI, 1 HR). Simmons showed improvement at the plate last season, while Cozart, who has hampered by a bad shoulder, looks to prove himself. Lucroy has struggled over the past few seasons, while Fletcher looked good in Triple-A last year (.350 BA), but had a tough time in the bigs. In over 80 games, he hit .275.
Defense
LA fielding was first-rate last season. The Angels topped MLB in double plays with 173, and they were fifth in fielding percentage at .987. Catching is a problem, however, as Lucroy, who is ranked near the bottom of the majors in pitch framing and blocking balls, has been in decline. He still has a good arm. Lucroy threw out 31 base-runners in 2018. That was the top mark in the AL.
The middle of the infield is sound at short, as four-time Gold Glove-winner Simmons covers a lot of territory and ably tosses out runners. However, the Angeles traded second baseman Ian Kinsler mid-season and need to replace his glove. Fletcher will get a chance. Cozart will most likely get another shot at third, but if that doesn't work out, again, Fletcher may be the solution. First base may platoon the aging Pujols with Bour.
In center, Trout is one of those players who seems to improve with age. His metrics in the outfield keep moving upward. In left, Upton has also improved his game and is no longer considered a marginal fielder. Calhoun plays right like a Gold Glover, making this outfield one of the better ones in the league.
Management and Front Office
Long-time Angeles manager Mike Scioscia is gone. He was at the helm in LA for 19 years, and although he finally accepted what analytics could offer him, GM Billy Eppler made the move to bring in some new blood. As a manager, Ausmus compiled a 314-342 record from 2014-17. That's not impressive, and our Los Angeles Angels preview observes that the new guy on the bench does face some big challenges. The Angeles need more baserunners, and their pitching staff must stay healthy. Ausmus will have a rich farm system to pull from, as Eppler has done a good job developing minor league talent.
2019 Los Angeles Angels Preview: Final Word
Here's the skinny on our Los Angeles Angels preview. This team will be competitive in the AL West. Their biggest problem is that they have to face Houston a good 19 times. It's tough to win 90 or more games with that being the case. Still, the Angeles face less competition from the rest of the division. Our 2019 Los Angeles Angels preview projects this team finishing second and nailing a wild card berth.
Projected Finish: 2nd AL West, Record: 92-70
LINKS