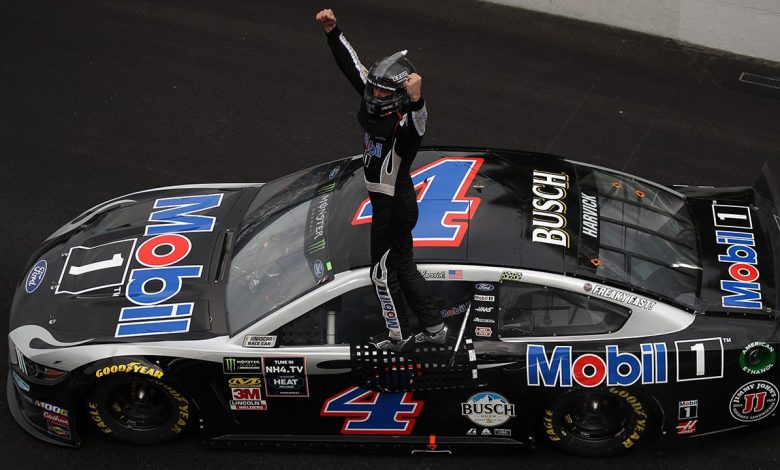 Big Machine 400 betting preview written by Betting Brain NASCAR expert Cliff "Tire Wear" Johnson.
Dear NASCAR fans we thought we were gonna have a historic weekend at Indianapolis Motor Speedway but once again Covid has reared it's ugly head. Not only will 1,500 fans be in attendance instead of 100,000, Jimmie Johnson will miss his final Indy event as well as next Saturday's race at Kentucky speedway after a positive test.
As they say in the sport, the green flag must go on and there's still plenty of Big Machine 400 betting action on tap. Kevin Harvick is Sunday's favorite at +350 but there's a lot of big names starting in the top 12. Here are my top 5 drivers for the day:
Kevin Harvick +350
There's a reason Kevin Harvick is the favorite for Big Machine 400 and that's because of his dominant victory in last year's Brickyard 400. Harvick started in the pole and held a 6-second advantage over runner-up Joey Logano by the checkered flag. Harvick has finished in the top 10 in each of his last three races at Indianapolis Motor Speedway with two top 5's. The #4 Ford is starting 11th on Sunday but that position won't last long.
Pick: Kevin Harvick to win +350
Denny Hamlin +550
Harvick and Denny Hamlin finished 1-2 and 2-1 in last weekend's two races at Pocono and it's hard not to like both again for Big Machine 400 betting. Hamlin hasn't had the success at the Brickyard like Harvick has though, finishing no better than 3rd the last 10 races there. He's still finished in the top 6 in five of the last six at IMS so needs to be looked at Sunday.
Pick: Denny Hamlin top 3 finish +165
Ryan Blaney +1000
Ryan Blaney ran well at the 2019 Brickyard 400, leading 19 laps and running in the top 5 in the first two stages before falling to 7th. Blaney was one of just 5 drivers to lead a lap here last year as Harvick was in control for 118 of them. That 7th place finish was the best in 5 career races for Blaney but does he take the next step in Big Machine 400 betting? Blaney had a disappoint 12th and 22nd place finish in two races last weekend at Pocono but won the Geico 500 the week before that.
Pick: Blaney top 3 finish +500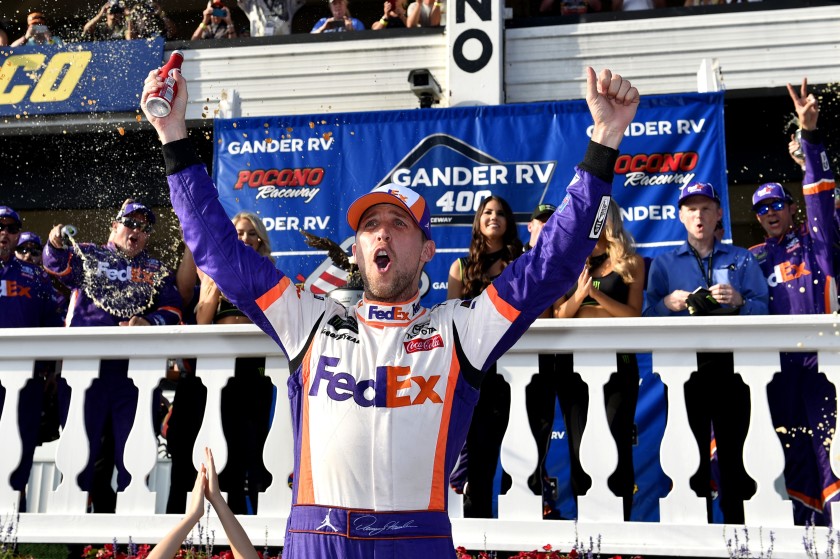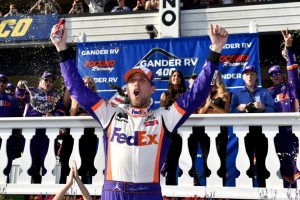 Austin Dillon +12500
How about a long shot for this holiday weekend? Justin Allgaier +8000 will be the first driver besides Johnson behind the wheel in the  #48 car since 1993. Johnson would have been starting in 4th but Allgaier will have to go to the back.
Let's look at Austin Dillon for a breakthrough. He's done fairly well at IMS finishing in the top 12 in 3 of his last 6 at the 2.5 mile track. He's starting 16th this year, which is up a couple spots from last year's 18th which got him in the top 12.
Pick: Dillon top 5 finish +1700
Joey Logano +800
Harvick dominated from the pole in Indianapolis last season so can Joey Logano do the same in the 2020 race? Logano likes to run the lower line at Indy and it's a method that works for him after finishing in 5, 2, 7, 4, 13, and 2 in his last 6 races here. Logano led the 1st stage here last season and was 4th in stage 2 before ultimately coming in 2nd to Harvick.
Pick: Logano top 5 finish +110
Winning Manufacturer
Ford is a -115 favorite as the winning manufacturer in Big Machine 400 betting as that wager gets you Logano, the red hot Aric Almirola, Brad Keselowski, Harvick, and Blaney to name a few. It's worth a flier on Toyota at +175 though as that group includes Hamlin, Martin Truex, Jr. (who struggles at Indy but is 7th in standings) and Kurt Busch who won here in 2015 and 2016.
Pick: Toyota +175