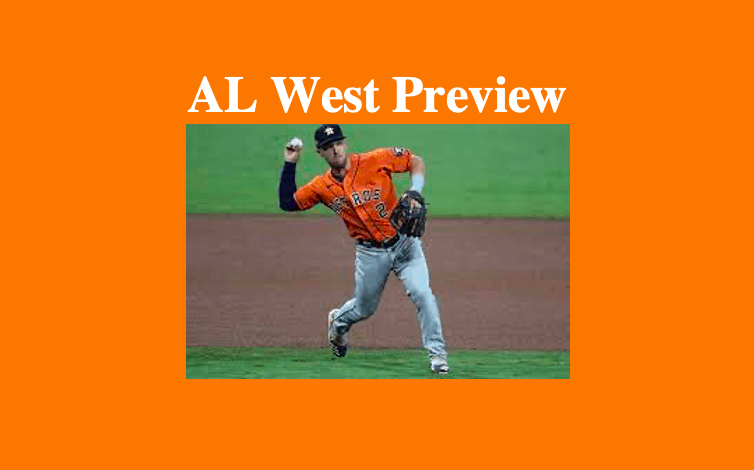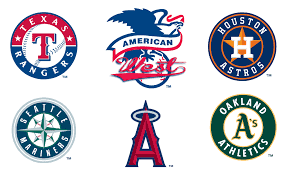 Our AL West preview 2021 finds that this division will be a battle between the Houston Astros and Oakland Athletic with the Los Angeles Angels having the potential as a dark horse. After that, we expect the Seattle Mariners and Texas Rangers to be out of the mix. However, as is always the case, there are no guarantees. After all, who would have thought that in 2020 the Astros would have lost more games than they won? Also, with a record of 29-31, who would have thought they'd be playoff bound? Of course, the 2021 MBL season is schedule for a full 162 games, over which each team's mettle will face huge tests.
AL West Preview 2021 – Teams
Houston Astros – There are many "ifs" when it comes to the fate of this team in 2021. If the rotation can perform up to expectations, then Houston will take the division. That is if their offense can produce runs. These doubts come from the fact that the Astros saw the wheels come off the bus last season. They are capable of rebounding and performing as they have done in the past. But will they?
Los Angeles Angels – The Angels have their issues, including a questionable starting rotation. The depth does not appear to be there. Plus, there are issues in the closing spot. On offense, Mike Trout is back, which is certainly good news. Anthony Rendon is also back. Together, they are an awesome offensive dual. Big question, can Shohei Ohtani finally stay healthy?
Oakland Athletics – We like the A's. Last season, they topped this division. But they lost shortstop Marcus Semiem and closer Liam Hendricks to other clubs. And although they have decent depth, there are certainly holes to fill. The good news is this team has a lot of potential at the plate. That could carry them into the playoffs.
Seattle Mariners – There are many woes for this team, including ill feelings generated by former president Kevin Mather. His racist comments led to his demise. Seattle, which is still in rebuild mode under GM Jerry Dipoto and manager Scott Sevais, does have young talent that needs to be mentored and developed.
Texas Rangers – At 22-38, this team owed the worst record in the AL. We could expect the same from them in 2021. The bullpen is decent, but the starting pitching is weak. They've made some changes in the infield and have some options in the outfield, but DH is a major problem.
Projected Order of Finish – American League West
AL West Preview 2021 – Final Thoughts
In this division, our AL West preview 2021 finds that no team is a shoe-in. Taking into consideration everything on paper and past performances over the course of a full 162-game season, then you have to believe that the Astros are the team to beat. As noted, Oakland has potential, and despite various holes, Los Angeles will prove to be troublesome. Still, we're picking the Astros to win the AL West in 2021. Oakland may secure a wildcard. This is a real possibility as it looks like MLB will continue with its expanded playoff scenario that was instituted last year where eight teams from each league went to the postseason.