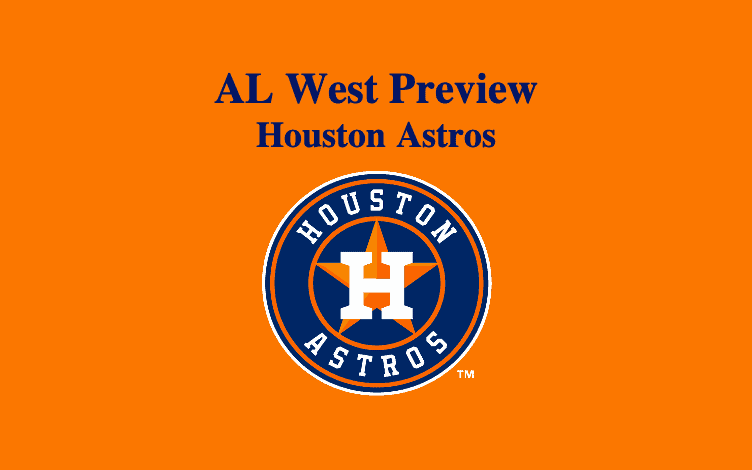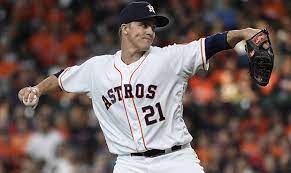 Our AL Houston Astros preview 2021 notes that even though this team had a losing record of 29-31, finishing seven games behind the first-place LA Angels, they made it into the playoffs as a wildcard team. In a 162-game season, those 29 wins and 31 losses would come to a 78-84 mark. If the Astros expect to take the AL West and/or make it into the postseason, last reason's record will not suffice. And when it comes to this team having a shot at a World Series crown time is of the essence. After this season, the Astros would most likely lose much of their core players to free agency.
AL Houston Astros Preview 2021 – Pitching
Last season, the Astro pitching staff was not the dynamic force it had been in recent seasons. Houston ranked seventh in ERA (4.31), sixth in opponent batting average (.239), and eighth in WHIP (1.31). Their 16 saves were seventh in the league. They did not post a shutout. However, they allowed just 70 homers, tying them with the Chicago White Sox for fourth least in the AL. They did have the second-most quality starts in the league, 25.
Houston Rotation
The rotation is awesome. At this point, Justin Verlander is out, recovering from Tommy John surgery. However, at best, this group includes a future Hall of Famer, a former All-Star, and a third-place finisher in the 2020 Rookie of the Year voting. The first man in will be Zack Greinke with Lance McCullers Jr. second in the rotation. Greinke, a 17-year vet, underperformed last season going 3-3 over 12 starts with a 4.03 ERA and a 1.13 WHIP. If he's back in form, expect double-digit wins and single-digit losses, an ERA a good run lower, and a WHIP around 1.00. The 6-2 righty, likes to use his 88mph four-seam fastball, 86mpg change, and 85mph slider. McCullers, another righty, is back for his sixth season with the Astros. His 94mpg sinker and 84mph curve are elusive. He's capable of 10 wins.
Three through Five
Jake Odorizzi, who comes to the Astros from Minnesota, is a wildcard. In 2019 with the Twins, he was 15-7. Last season, over four starts, he went 0-1. Various injuries limited his play and effectiveness. Despite this, the free agent has a home in Houston. Although he has an array of six pitches, Odorizzi relies primarily on his four-seamer (93mph) and splitter (85mph). Cristian Javier returns after a solid rookie season where over 10 starts he was 5-2 with a3.48 ERA, 0.99 WHIP, and 1.3 WAR. In the fourth spot, he has great potential. In limited action over the past two MLB season's, Jose Urquidy has shown that he has some sound hurling chops. He now needs to translate those skills into wins.
Relief
AL Houston Astros preview 2021 observes that Pedro Baez comes to the Astros after seven seasons with the Dodgers. Baez, who arsenal includes a 95mph four-seam fastball, an 87mph changeup, and 87mph slider, is capable of delivering 25 holds. In his first MLB season, lefty Blake Taylor saw action in 22 games, posting a 2.18 ERA and five holds while Josh James, in his third big league season, struggled, recording an ERA of 7.27. Closer Ryan Pressly, who made 23 appearances last season, earning 12 saves while blowing four, can deliver. His 89mph slider and 95mph fastball are his primary pitches. However, over the years, he has had a penchant for giving up too many runs.
Houston Astros Preview 2021 – Everyday Players
The Astros .240 BA ranked 10th in the league while their OBP of .312 came in 11th. The hit 69 homers (10th), recorded a .408 SLG% (9th), and .720 OPS (9th). All of which are fairly mediocre at best. More offense would certainly help. The fact is last season just about every player underperformed. If they can play up to their potential, this team will generate runs.
The lineup and batting order certainly looks impressive, as second baseman Jose Altuve leads off and third baseman Alex Bregman bats second. He's followed by left fielder Michael Brantley and shortstop Carlos Correa. DH Yordan Alvarez is the fifth man in. He's followed by first baseman Yuli Gurriel, right fielder Kyle Tucker, and catcher Martin Maldonado. Centerfielder Myles Straw is in the ninth spot.
Houston – Infield and DH
Starting in the middle, it's the combo of shortstop Correa and second baseman Jose Altuve. Neither produced last season with Altuve hitting just .219. His lifetime batting average is .311. In the postseason, he proved to be error-prone, undercutting any chance Houston had for victory. Although Correa's batting average was higher, .264, he was unable to deliver when at the plate. The shortstop's health has also been as issue. The usually reliable corners. Bregman at third and Gurriel at first, also recorded terrible numbers. Bregman hit .242 and Gurriel .232. Neither showed much pop.
Catcher Martin Maldonado, who came into the 2020 season in great physical shape, proved to be a fine mentor to the pitching staff. He also showed that he had the stamina and fortitude to be the backstop for a large majority of the season's games. Although his batting average was a mere .215, he ably worked pitchers to enjoy a .350 OBP. After a fine rookie season where he won Rookie of the Year for 2019, DH Yordan Alvarez made just nine plate appearances in 2020. Injuries took him out of the mix. Our AL Houston Astros preview 2021notes that he ended up having orthoscopic surgery on both knees and should be ready to once again show his massive power this spring.
Outfield
Despite some reports that he would not be with the Astros in 2021, Michael Brantley has returned. Over 46 games last season, the left fielder hit .300 with 22 RBI and five HRs. He's a 20-plus homer and 80-plus RBI guy. Kyle Tucker returns after his third MLB season. For the right fielder, it was a breakthrough year, as he hit .268 with 42 RBI and nine dingers over 58 games. Myles Straw starts in center after seeing limited action in his first three MLB seasons. Last season, over 33 games, he hit .207.
AL Houston Astros Preview 2021 – Final Word
AL Houston Astros preview 2021 finds that this team will be the top contender in the division. They have the pitching as well as the offensive power to do so. Remember that last season they lost ace Justin Verlander to injury. He eventually underwent Tommy John surgery and on February 27, 2021, Verlander was placed on the 60-day injured list as he continued to recover. Thus, without Verlander this team did not disintegrate last season, and we don't expect they will disintegrate this season. However, with him, there's much less room for error. Dusty Baker is back for one more year as manager. This could very well be his swan song. Can he navigate this team into the playoffs?
Summary – Houston Astros Preview
Record: 94-68 (First-place AL West)