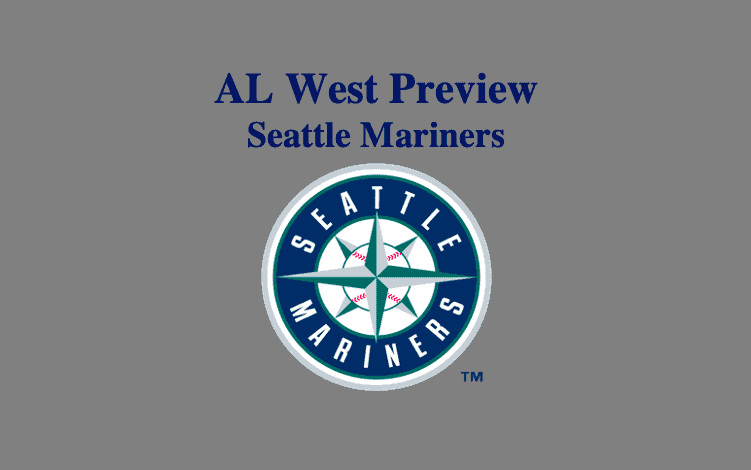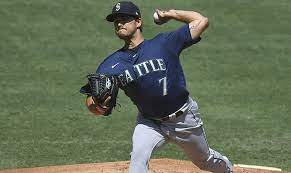 Our AL Seattle Mariners preview 2021 notes that this team has its problems. In last year's truncated season, the Mariners went 27-33 with the record adjusted to a 162-game season mark of 73-89. Then, in the midst of a rebuilding process, Seattle had a shock when team president and CEO Kevin Mather belittle the team at a Rotary function. In his 40-minute speech, which was made in February, he called third baseman Kyle Seager overpaid, put down pitcher Iwakuma's English and complained about having to hire and interpreter, and also noted that Julio Rodríguez's English is subpar. There was more, and what he said was than enough to force his resignation. Mariner's chairman John Stanton will serve as interim president. It was not a great way to start off spring training.
AL Seattle Mariners preview 2021 – Pitching
Last season, Seattle utilized a six-man starting rotation. The staff was ranked 11th in the league in ERA (4.98), 10th in WHIP (1.37), and fourth in walks (227). Additionally, they were ninth in OBA (.243). None of these stats are stellar. In fact, they are worse than average. In compiling this Seattle Mariners preview 2021, we found that we don't expect them to do much better this season. This is a team that needs to come together and take time to develop.
Seattle Rotation
Marco Gonzales returns after posting some impressive numbers last season. Over, 11 starts, Gonzales went 7-2 with a 3.10 ERA. Those numbers earned him a contract extension. He brings five pitches to the mound, while he relies primarily on three, an 85mph cutter and two 89mph pitches, a fastball and a sinker. He also has a low-speed curve and an 81mph change-up. James Paxton, who spent his first six seasons with the Mariners and then went to the Yankees for two years, is back with the Mariners. Paxton, who from 2017-2019 went 39-17, was 1-1 with the Yanks last season. His ERA came in at 6.64 and his WAR was -0.4. Paxton utilizes a 92mph sinker and a 93mph fastball. If he can find his old form, Paxton will be an important and essential part of the Seattle rotation.
Four Through Five
Yusei Kikuchi is back for his third season with the Mariners and in the MLB. In his first two seasons, Kikuchi has underperformed. Last year, he recorded a 2-4 record with an ERA of 5.17. He has a limited repertoire that includes a 92mph cutter and a 95mph fourseam fastball along with an occasional slider and change. Fourth in is lefty Justus Sheffield, a sinker and slider hurler, who showed promise in his rookie season. Over 10 starts, he recorded a 3.58 ERA and a record of 4-3 with six quality starts.
After three seasons with the Mets, the final starter, free agent Chris Flexen, joins Seattle after signing a two-year deal with the team. In those three seasons, Flexen appeared in 27 games and started 11, going 3-11 with an 8.07 ERA. Along with a 94mph fastball and 88mph slider, Flexen call on his change that comes in at 84mph.
Relief
The Seattle bullpen was worst in the AL. They posted a group WAR of -1.5. They also record the league's highest ERA (5.92) and walk percentage (12.4). Additionally, the pen had the second-highest OBA (.258) and OPS (.837). Keynan Middleton comes to the Mariners from the Angeles where he pitched in relief for four seasons. His best year in terms of appearances was his first. In 2017, he made 64 appearances, pitching 58.1 innings and striking out 63. He had 10 Holds and a record of 6-1. Middleton posted an ERA of 3.86. Since then, he's made a total of just 40 appearances over three seasons. In his first season last year, Yohan Ramirez appeared in 16 games recording a 2.61 ERA over 20.2 innings.
Anthony Misiewicz is also in the mix. 2020 marked the lefties MLB debut. Misiewicz appeared in 21 games, posting eight holds and an ERA of 4.08 over 20.0 IP. He struck out 25. After four seasons with the Mets and two with the Rangers, closer Rafael Montero joins Seattle. He brings a lifetime ERA of 4.93, a WHIP of 1.56, and eight saves, eight holds, and one blown save. Montero likes to bring heat with a 96mph fourseamer and a 95mph sinker. His change comes in at 90mph. Occasionally, he mixes in a slider that's been tracked at 86mph.
Mariners – Everyday Players
The Mariners were 13th in batting average with a .226 mark and 13th in OBP with a .307 average. To make matters worse, the team was 14th in slugging percentage (.372) and OPS (.679). They drove in 241 runs (12th) and hit 60 homers (14th). The highlight was their speed. Seattle baserunners stole a league-leading 50 bases.
Shortstop J.P. Crawford leads off while second baseman Dylan Moore bats second. Kyle Lewis, who plays center, bring some power in the third spot. First baseman Kyle Seager hits fourth. In the fifth spot, catcher Tom Murphy splits the batting order. After that, we expect Mitch Haniger to hit sixth, left fielder Jake Fraley to bat seventh, and DH Ty France eighth. First baseman Evan White hits last.
Seattle – Infield and DH
Dylan Moore plays second and Gold Glover J.P. Crawford is at short. Moore hit .255 last season smacking eight homers. He stole a dozen bases. Crawford, who drove in 25 runs, also hit .255. The corners are guarded by Kyle Seager at third and Evan White at first. Seager hit just .241, but he drove in 40 runs and hit nine dingers. White, who put eight balls over the fence and recorded 26 RBI, hit a lowly .176. Tom Murphy is the man behind the plate. The backstop missed last season with a fluke injury. He's got some power and can hit. Plus, he's solid behind the plate. We expect Ty France to DH. Lasy season, France hit .302 with Seattle and .309 with San Diego. Although he does not have a lot of power, he can generate runs.
Outfield
In the outfield, Kyle Lewis is in center with in Jake Fraley left and Mitch Haniger in right. Lewis has a lot going for him. He's got speed and power. Look for Lewis to have a breakout season this year. His major issue has been injuries. If Lewis can stay healthy, he'll be a major force on the Mariners. Haniger has also had issues with injuries. It looks like he's healthy now, and that's good news. Our Seattle Mariners preview 2021 notes that right now, Fraley, who's a weak hitter, is the top man in left. However, he's one of three or four players who will likely get a shot in left this season.
AL Seattle Mariners preview 2021 – Final Word
This AL Seattle Mariners preview 2021 sees this team as struggling for the third-straight season. This team will have a tough time scoring runs. Additionally, their rotation and bullpen are both thin. In fact, you could say fragile. GM Jerry Dipoto and manager Scott Servais have some young talent to work with. This is the final year of their three-year contract extension with options for 2022. Overall, they've done a good job. But for this team to soar, they not only need to develop their prospects and young talent, but they need some reliable vets too.
Summary – Seattle Mariners Preview
Record: 74-88 (Fourth-place AL West)