NHL Previews
New York Islanders 2017-2018 Season Preview
After the First Line Depth is an Issue for Islanders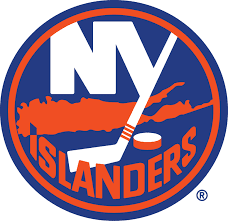 The New York Islanders have made some changes, including bringing in Edmonton Oiler forward Jordan Eberle to beef up the offense. But will that be enough to make the Islanders competitive? Will they have a shot at the playoffs? Our New York Islanders 2017-2018 Season Preview sees this team as struggling overall, which would be a major frustration for Islanders captain John Tavares. Tavares will be a free agent at the end of the season, and chances are he won't stick around if this team can't have a legitimate shot at the playoffs.
Forwards
Eberle comes to the Islands after underperforming in 2016-17. The 27-year-old forward had just 20 goals last year, which was way below his career-high mark of 34. He's played with Tavares before in the 2009 World Junior Championships. The two combined for 14 goals and 28 points over a half-dozen games. In the deal, NY gave up Ryan Strome, who had not performed as anticipated. They also parted with Mikhail Grabovski, who has been plagued by injuries. For the Eberle-Tavares line to work, the two must combine effectively with left wing Anders Lee. Last season, he notched 34 goals. If the trio can find the chemistry they need, they could be one of the most dangerous lines in the NFL.
A few notes, with the first being that Tavares has seen his output decline over the past two years. Three years ago, he had 80 points, the next season it was 70, and this past year, he had 66 points. Eberle, who had 51 points last season, should be a 70-point winger. Lee is coming off career highs in goals and points, as he had scored 34 times and totaled 52 points.
Three youngsters could create a dominant number two line. Look for rookie right wing Joshua Ho-Sang, 21, Anthony Beauvillier, 20, and Mathew Barzal, 20 to be teamed up. Barzal is a playmaking center who should be able to feed Ho-Sang, a top-notch scorer. The third and fourth lines look to be fairly pedestrian.
Defense
The Islanders were 11th in the East in goals allowed, giving up 211 last season. They have two Stanley Cup caliber D-men on the team in Nick Leddy, who had 46 points last season, and Johnny Boychuk. But they need to stay healthy. After that, the defense takes a fairly big slide with sports being taken by Calvin de Haan, Thomas Hickey, Adam Pelech, and Dennis Seidenberg.
It did not help that NY sent defenseman Travis Hamonic, who was ultra-reliable, to the Calgary Flames for a first-round draft pick and two second-round picks. That may help them in the distant future, but the near future looks glum on D. D-man Ryan Pulock, who had 46 points in 55 games in the AHL last season, does have potential, and could be essential on the power play.
Goaltending
The Vegas Golden Knights scooped up goaltender Jean-Francois Berube, which means there will be a new number one netminder for the Islanders. Will it be Jaroslav Halak or Thomas Greiss? We like Halak who came up from the AHL in March last season and earned a record of 6-1-0 while posting a shutout and a .949 SV%. He could be one of the better goalies in the league if he responds well to the starting role.
New York Islanders 2017-2018 Season Preview: Overall Outlook
Our New York Islanders 2017-2018 Season Preview sees this team as struggling on defense, and also, possibly, on offense. The main issue for the Islanders is depth, especially on the blue line. If Halak can adjust to like between the pipes in the NHL as a fulltime goalie, that will certainly help this team to some degree.
Key Takeaways
The top line with Eberle, Tavares, and Lee, could be potent, as could the second attack line that is made up of youngsters.
Depth is a major problem for the Islanders, especially on defense where they have, at best, three quality players.
Halak will need to be durable and backup Greiss, if he is the backup, will have to be very dependable.
New York Islanders 2017-2018 Season Preview Projections: Record: 33-37-12, 78 points. Finish: 7th in the Metro Division.