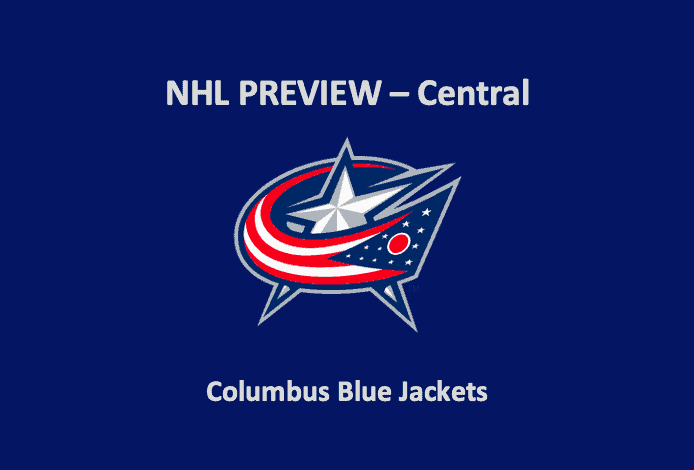 Columbus had a 33-22-15 record at the end of the regular season. With 81 points they were matched up to play the Toronto Maple Leafs in the qualifying round for the playoffs. They bested the Leafs before falling to the Stanley Cup Champion in the first round. Our Columbus Blue Jackets Preview 2021 looks at whether the team is geared up for a playoff run this season.
Columbus Blue Jackets Preview 2021 – Forwards
The Blue Jackets struggled to score last season despite featuring some very talented forwards. Pierre-Luc Dubois led the team with 49 points but is reportedly unhappy in Columbus. If the team is forced to deal the young center, they would be without a true number one center. The second leading scorer on the team was Gustav Nyquist who had 42 points. He could miss most of the season due to surgery he needed over the offseason. If so it could spell trouble for the Blue Jackets' offensive output.
Oliver Bjorkstarnd and Maxi Domi are likely to be key drivers of the club's offense. Bjorkstarand had a breakout season. The Dannish winger led the Blue Jackets with 21 goals while also adding 15 assists. His 0.73 point per game pace was also the best among his teammates. With Nyquist out, Bjorkstrand will need to maintain this level of performance to keep Columbus' offense afloat. Domi Was added via trade with Montreal. He had somewhat of a down year last season he still put up 44 points. Columbus hopes that a change in scenery can reach a level of production like he did in 2018-2019 when he had 72 points. Even if he performs like last season, he will be a decent enough second line center for the Blue Jackets.
One player who the Blue Jackets will need to get more out of is Cam Atkinson. After scoring 41 goals during the 2018-2019 season, he potted just 12 in 44 games last season. Columbus hopes that he will develop chemistry with his new linemate Max Domi and find his scoring touch again. He will need to renew this aspect of his game if his team is going to have a solid season.
Columbus Blue Jackets Preview 2021 – Defense
Columbus has a very solid top four defensemen. Seth Jones is one of the NHL's most elite blueliners. Jones had 30 points over the 56 games that he played last year. He averaged over 25 minutes per game while maintaining a +10 plus-minus. Jones is arguably the Blue Jackets' most important player and will be relied upon heavily this season.
Along with Jones, Zach Werenski, Vladislav Gavrikov, and David Savard will all be key pieces on the backend. Werenski scored the most goals of any defenseman in the NHL last year. He scored 20 goals while adding 21 assists to lead Columbus' defencemen in points. He also improved his play in his own end compiling a +9 plus-minus compared to his -12 rating the season prior. Gavrikov had a very decent rookie season that he will look to build off of. He had 18 points and played almost 19 minutes per game. It should be no surprise to see his usage rise this year. Savard played over 20 minutes and will be in a top four role once again in 2021.
Columbus Goaltending
The Blue Jackets have one of the best goaltending tandems in the NHL. Both Joonas Korpisalo and Elvis Merzlikins had very good 2019-2020 seasons. Korpisalo started the most games of his NHL career after being the backup to Sergei Bobrovsky for the past four seasons. Last year he had a 2.60 GAA and a .911 save percentage. He was named the Blue Jackets' starter for the playoffs and was dominant despite the team losing to the Tampa Bay Lightning in the first round. Merzlikins Started 31 games on the season compiling a .923 save percentage and a 2.35 GAA. If he gets in a groove, he is almost unbeatable. One stretch during the year, the Latvian goaltender had five shutouts in eight starts. Together Merzlikens and Korpisalo should be able to keep most games close, even if the Blue Jackets struggle to score goals.
Columbus Blue Jackets Preview 2021: Outlook
Our Columbus Blue Jackets Preview 2021 sees the club as a potential playoff contender. While they could struggle to score, their combination of depth on the blueline, as well as carrying two very good goaltenders will make them very difficult to score on. While the Jackets won't finish at the very top of the Central Division this season, they could easily find themselves in the playoffs when the season ends.
Columbus Blue Jackets Preview 2021: Prediction
Record: 26-21-9, 61 points
Finish: 4th in the Central Division