NHL Previews
Florida Panthers 2017-2018 Season Preview
Will the Panthers Bounce Back This Season?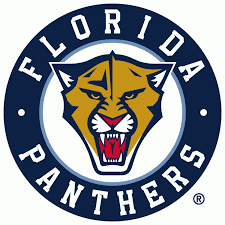 The Florida Panthers did not see their 2016-2017 season go as they expected. A season after finishing first in the Atlantic Division, the Cats failed to make the playoffs with a 35-36-11 record. The Florida Panthers 2017-2018 Season Preview will see if they can attain similar results to what they saw two years ago.
Forwards
Florida's major acquisition during the summer was the signing of Evgeny Dadonov. Dadanov spent the last five years playing in the KHL. In the 2016-2017 season he finished fifth in the league in scoring with 66 points on the year. He should slot in well on the first line while playing with Aleksander Barkov and Jonathan Hauberdeau. Barkov finished second on the Panthers in scoring last season despite missing a slew of games to injury. He is one of the more underrated players in the NHL and should be expected to produce some high offensive numbers. Barkov finished with 52 points as well as the team lead in plus minus at +13. The only player on the Panthers who scored more points was Vincent Trocheck. Trocheck ended the year with 54 points while playing the entire 82-game slate. Expect Trocheck to put up fairly similar numbers to last year while centers the team's second line.
The Panther's biggest offensive challenge this year will be trying to replace Jonathan Marchessault, who was selected by Vegas in the expansion draft. The former Panther led Florida in goals with 30 last season. They will look towards Radim Vrabata, as well as Dadonov to fill this void.
Defense
Florida's defense has a stud in Aaron Ekblad. Last season was a down one for Ekblad as he finished with 21 points and a -23 plus-minus rating. Look for him to have a bounce back year. His projected D-partner is Keith Yandle, who is expected to produce offensively. The Massachussettes native finished fifth on the team in points with 41 last season. He is expected to quarterback one of the team's powerplay units and will put up big numbers there as well.
A couple of defensemen who are expected to contribute more this season will be Michael Matheson and Mark Pysyk. Matheson averaged 21:03 in time on ice during his rookie campaign last year, while factoring in 17 points. He is expected to start the season paired with Mark Pysyk, who is going into his sixth NHL season. Pysyk finished 2016-2017 with and even plus-minus rating and 17 points.
Goaltending
The Florida crease will feature both Roberto Luongo as well as James Reimer. The two netminders split the year pretty evenly with Reimer playing 43 games to Luongo's 40. Reimer finished with a 2.53 GAA and a .920 save percentage while Lunogo posted a 2.68 GAA and a .915 save percentage. The two look likely to split the season once again considering their strong play last year. Overall though the Panther's net looks to be average at best. Both goalies played well last season, but Luongo is aging and Reimer is about average talent wise among NHL netminders. They should hold the team in games but are not likely to be among the league's best this year.
Florida Panther's 2017-2018 Season Preview: Overall Outlook
The Florida Panthers lost a decent amount of scoring power after seeing their leading goal scorer get snatched up by Vegas in the expansion draft. They have tried to address this by adding Evgenyi Dadonov from the KHL. They will look for Barkov to stay healthy as well as for defenseman Aaron Ekblad to bounce back from a disappointing 2016-2017 season. Both in net and overall as a team, the Panthers look pretty average. The competition in the league looks to be too high this year for them to beat out teams for a playoff spot, but if they can stay healthy and see Ekblad have a better year, they may make a push for the post-season.
Key Takeaways
The Panthers lost their leading scorer from last year in the expansion draft. Despite this, the addition of Dadonov should counter this.
Aaron Ekblad will look to have a bounce back year. Much of the team's success on the blue line depends on his play.
Both in net and as a whole team, Florida looks average. If they can get production from their best players, they may be able to sneak into a playoff spot. Despite this do not expect them to make it there.
Florida Panthers 2017-2018 Season Preview Projections: 38-35-9, 85 points, 6th in the Atlantic Division