NHL Previews
New York Islanders Preview 2019 – 2020
Can the Team on the Isle Repeat Last Year's Performance?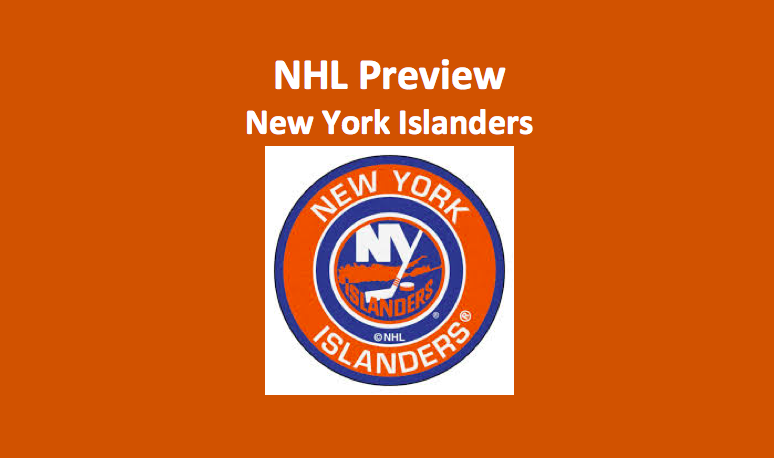 Our New York Islanders Preview 2019 – 2020 notes that last year this team was a huge surprise. This New York Islanders Preview 2019 – 2020 observes that after losing their best player in John Tavares last offseason, they managed to put together a 103-point season. This total was good enough to finish second in the Metropolitan Division. They also won their first-round playoff matchup against the Pittsburgh Penguins. Our 2019-2020 New York Islanders season preview looks at the chances that this club can improve upon last year's results. If they can, then the Islanders will be exceptionally dangerous. Here's how this NHL looks.
New York Islanders Preview 2019 – 2020: Goaltending
The Islanders biggest change over the offseason will be in net. Last summer they picked up Robin Lehner, but they declined to resign him. Instead they will roll with the goaltending tandem of Semyon Varlamov and Thomas Greiss. Varlamov spent the last eight seasons with Colorado. Last year, he started 49 games going 20-19-9. The netminder finished with a 2.87 GAA and a .909 save percentage. Our New York Islanders Preview 2019 – 2020 observes that Varlamov is very talented and should see an improvement in these stats while playing behind Barry Trotz's systems.
Greiss split time with Lehner last season. He started 39 games compared to Lehner's 43. Both goaltenders were similarly impressive and could be relied upon every night they got the call to start. Greiss compiled a .927 save percentage and a 2.28 GAA on the year. He will likely see a similar workload, as he is expected to split games with Varlamov. Together, both netminders should form a very solid tandem and give the Islanders a chance to repeat as Jennings Trophy winners.
New York Forwards
While the Islanders made the playoffs last season, they finished in the bottom third of the league in terms of goals for. Matt Barzal led the team in scoring but finished with 23 less points than he put up in his rookie year. The speedy center finished with 62 points over the 82-game slate. Along with Barzal, Brock Nelson and Anders Lee finished among the team's top scorers. They registered 53 and 51 points respectively. Lee led the Islanders in goals with 28 on the year. Nelson was second with 25. Our New York Islanders Preview 2019 – 2020 observes that while Nelson had the highest scoring season of his career, Lee saw a significant drop in his production. He had 40 goals during the 2017-2018 season. Lee did see improvements in his defensive game though, improving from a -25 to a +20 in just one year. New York will hope Lee's net-front presence can drive the team's offense again this season.
Josh Bailey will also play a large role in the Islanders' offensive production. Bailey compiled 56 points last year, but saw a 15-point drop compared to the prior year. Despite that drop, he should be reliable enough to factor in around 50 points. Bailey has finished each of his last three seasons with at least 56 points.
New York will look for Anthony Beauvillier to increase his production. He had 28 points last season. This was eight points less than 2017-2018 despite playing ten more games. He played a top-six role last season and is likely to do so again this year. The Islanders hope that he can manage top six production.
Islanders Preview – Defense
The Islanders group of defensemen looks lackluster on paper, but with Barry Trotz at the helm, they should put together another solid season. Their top pairing of Ryan Pulock and Nick Leddy were the only defensemen to play over 20 minutes per game. Pulock finished last season with 37 points while Leddy recorded 26. Pulock also had a +22 plus-minus rating. Both D-men will be counted on as key pieces on the Islanders backend.
Our New York Islanders Preview 2019 – 2020 projects that New York will also look for continued development from Adam Pelech and Devon Toews. Both defensemen enter their age-25 seasons. Pelech now has two-and-a-half NHL seasons under his belt. He had a +22-rating last year along with 21 points. Toews played 48 games during his rookie season. He posted 18 points over that span and looked very solid in his first year.
New York Islanders Preview 2019 – 2020: Outlook
The Islanders new look in net should be able to perform similarly to last season. Varlamov's stat-line should see improvements this season while playing for Barry Trotz. While the Islanders have some talent up front, our New York Islanders Preview 2019 – 2020 finds that they won't likely be one of the top-scoring teams in the NHL. They are likely to grind out their wins in low scoring contests. Overall, the Islanders have a good shot at making the postseason again. Although they will have plenty of competition for a playoff spot in their tough division.
New York Islanders Preview 2019 – 2020: Projection
Record: 35-30-17, 87 points
Finish: 6th in the Metropolitan
NHL LINKS
Division Link
NHL 2019 Preview Link