NHL Previews
2018 Montreal Canadiens Season Preview
Habs May not Have Enough to Get to Postseason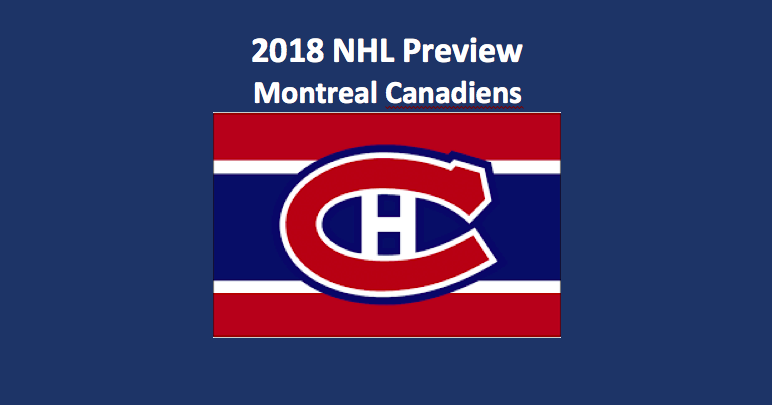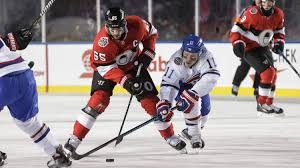 The Montreal Canadiens are coming off of a really tough season where they finished sixth in the Atlantic Division. They moved one of their best players this offseason in an attempt to strength their roster. Our 2018 Montreal Canadiens Season Preview looks at whether the NHL's most storied franchise made the right moves to be a contender. If they did not, it will end up being a long season for the Habs.
Forwards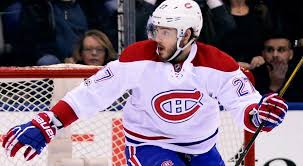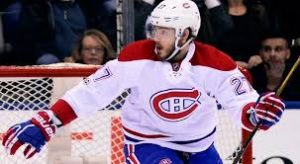 General Manager Marc Bergevin Clearly thinks that he has a player on his roster that will be up to the task to slot in as the Canadiens much needed first-line center. Montreal traded away Alex Galchenyuk, the teams best center for the last few seasons to acquire winger Max Domi. For a team that finished 29th in league for goals scored, trading away your team's second leading point producer in Galchenyuk, for a winger only who scored just nine goals in 82 games doesn't look to make much sense.
The only real explanation is that the Habs brass think Jonathan Drouin can make a transition from the wing to be the team's top centericeman. Drouin had 13 goals and 32 assists for the Canadiens last season. The third overall pick from the 2013 NHL entry draft has the talent and potential to produce at an elite level but has had issues defensively and in the faceoff dot. Drouin took 1051 faceoffs last season and only came away winning 42.5 percent of his draws. He also finished the the 2017-2018 season with a -28 plus-minus rating, which was 11th worst in the entire NHL.
Montreal also traded captain Max Pacioretty over the summer. In return they received Tomas Tatar, who split time between the Detroit Red Wings and Vegas last season. Tatar had 34 points last year, a 12 point decrease from the 46 he put up in 2016-2017. The Habs received prospect Nick Suzuki and a pick in the deal as well. Tatar has put up 20-plus goals in each of the last four seasons and should have a chance to again this year.
The Habs will return their leading scorer from last season, Brendan Gallagher (31-23-54). Gallagher was the only player on Montreal's roster to exceed the 30-goal plateau, and also had the highest points per game ratio on the team at 0.66. Overall our 2018 Montreal Canadiens season preview finds that the Canadiens look like they will have trouble scoring again after trading Galchenyuk. This will especially be the case if Pacioretty gets shipped out as well.
Defensemen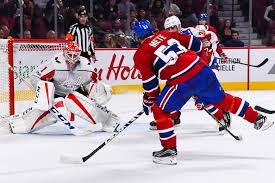 The Canadiens have a stud on the blueline in Shea Weber. The issue for Montreal is that Weber missed the majority of games last season due to injury and is now expected be out of commission for five to six months because of knee surgery. After Weber, the Habs blueline is less than impressive. Last season when Weber was out, Jeff Petry was forced to take on the role as the club's number one defenseman. While he led the team in points by defensemen (42), and was second on the team in time on ice (23:30), trailing only a healthy Shea Weber, he isn't able to make up for Weber's absence. Petry also struggled at times to be defensively responsible, finishing the season with a -30 plus-minus rating.
This 2018 Montreal Canadiens season preview notes that Montreal's only bright spot on defense is the young duo of Victor Mete and Noah Juulsen. Mete suited up for 49 NHL games last season and finished second on the team in plus-minus at +5. He averaged only 15:35 minutes in time on ice but could see more this season. Juulsen played in only 23 games while splitting the season in the AHL. The 26th overall pick in the 2015 draft, Juulsen saw an average of 19:25 minutes of TOI last season and finished the season with a +1 rating.
Goaltending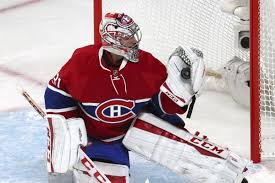 Montreal's only saving grace is that they have Carey Price in net. Price struggled last season, in part due to a plethora of injuries. He was sidelined for a total of 23 games while having the worst statistical year of his career. Price finished with a 3.11 GAA and a .900 save percentage in 49 games played. He has struggled in seasons where he has dealt with injuries, but has been a game changer when healthy. In terms of talent and level of play the Habs' netminder is the best in the NHL, the only question mark is if he can stay healthy. If so Price will give Montreal a chance to win every night.
Price's backup will be Antti Niemi. Niemi had an interesting 2017-2018 season, being claimed off of waivers by two teams and finally sticking with the Habs. While looking terrible before being claimed by Montreal, the Finn had solid numbers while wearing the Canadiens sweater. In his 19 games with the team, he had a 2.46 GAA and a .929 save percentage. We have observed while putting together this 2018 Montreal Canadiens season preview that the goalie has been inconsistent over his career. Consequently, it is hard to pinpoint how strong his 2018-2019 season will be.
2018 Montreal Canadiens Season Preview: Outlook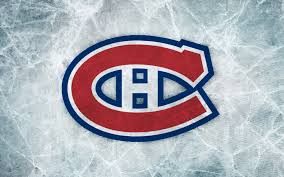 Coming out of the offseason, the Habs don't look to have addressed their lack of a number-one center. Trading away Glachenyuk seems to do the opposite. Combined with Shea Weber out of the lineup for long term, the 2018-2019 season doesn't look promising. Our 2018 Montreal Canadiens season preview notes that their only saving grace could be a healthy Carey Price. But even then, it will be tough to put together a solid season in the tough Atlantic Division this season.
2018 Montreal Canadiens Season Preview: Prediction
Record: 29-41-12=70 points
Finish:7th in the Atlantic Division
Links
Atlantic Division Hub
Eastern Conference Hub
NHL Hub