NHL Previews
New Jersey Devils 2017-2018 Season Preview
The Devils Rebuild for the Future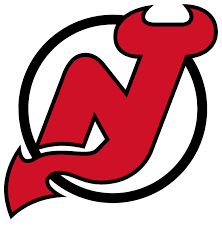 What our New Jersey Devils 2017-2018 Season Preview find sis that there is excitement amongst Devil devotees, as they welcome the 2017 NHL Draft's number one pick, 18-year-old Swiss forward Nico Hischier. But don't expect Hischier to turn this team around. He should create some pretty exciting moments on the ice, but this New Jersey team still has a long way to go before they can get back to the Stanley Cup Playoffs. Here's how the New Jersey Devils look for 2017-2018.
Forwards
He is the top draft pick for 2017 and he will play in the NHL this season. Since 2007, every number one pick in the league has played in their draft year, and it won't be any different for Hischier. He could be teamed up with Taylor Hall and Kyle Palmieri. Hall came to New Jersey from the Edmonton Oilers on June 29, 2016 and was supposed to bring a lot of offense with him. But in his first season with the Devils, he did not live up to expectations as he had 53 points (20 goals, 33 assists) with 15 power-play points. Still, he's expected to contribute a lot more and Hischier may help make him more productive.
In 2015-16, Palmieri had NHL career highs in goals (30), points (57), PPP (23) and SOG (222). But his numbers dipped last season. Again, a playmaker like Hischier could be the difference-maker on this line. It's was also thought that the addition of two solid players, Marcus Johansson and Brian Boyle, to the frontlines would help this team a lot. Johansson comes from the Washington Capitals after posting career-high numbers with 24 goals and 58 points. However, Boyle, who is a big center and commanding on the ice, was recently diagnosed with chronic myeloid leukemia. His future is up in the air.
There are other young, talented forwards who will be looking to fill roster sports and be productive. Those John Quenneville, Pavel Zacha, Michael McLeod and Nathan Bastian. There are some very fine prospects on this team, but so many are unproven. One very important note, star center Travis Zajac will be out until December as he heals up from his surgery to repair a torn pectoral muscle.
Defense
The Devils defense has been a major dilemma for this team. It is one of the weakest groups in the league. It does not help that Jon Merrill went to the Las Vegas Golden Knights. He was a sound presence. New Jersey signed Mirco Mueller, who was formerly with the San Jose Sharks. College free agent Will Butcher, who won the Hobey Baker Trophy last year, was also signed. He has a big upside, but he also needs time to develop. Damon Severson, who is 23, is back for his fourth NHL season. He become a solid contributor, and will be an anchor this season. But he has to improve his plus-minus, which was minus-31 last season.
When all is said and done the Jersey defense is weak and stands to be exploited by every team in the Metro Division. Unless the Devils find some help from somewhere, they are going to allow a lot of goals.
Goaltending
Cory Schneider was once thought to be an elite goalie. But things have gone downhill for Schneider who can easily say that last season was his worst. He had a career-high against average of 2.82 and a career-low in save percentage of .908. It is true that he had to deal with a porous defense last season, as he will this time around too. But his metrics are low, and although at 31 he's not ancient, he is heading out of his prime playing time. It could be a long season in net.
New Jersey Devils 2017-2018 Season Preview: Overall Outlook
Hischier will bring excitement to the ice, and our New Jersey Devils 2017-2018 Season Preview sees that there's a lot of promise on offense. But how much of that promise will come through in performance is yet to be seen. It will be a long season for the Devils who we expect will be last in the Metro Division.
Key Takeaways
Hischier on offense and Butcher on defense could indicate that this team is looking towards a bright future.
It is rebuilding time for New Jersey and that usually means they won't capture many wins this season.
Schneider in goal will see a lot of pucks, and it's doubtful that he'll stop enough to make this team in any manner competitive.
New Jersey Devils 2017-2018 Season Preview Projections: Record: 30-32-10, 70 points. Finish: 8th in the Metro Division.