NHL Previews
2017-2018 Pacific Division Preview
Will the Pacific Division look different than last year?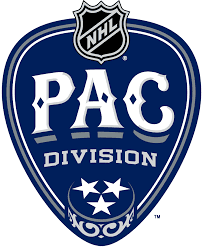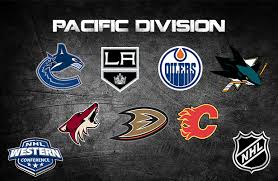 In the 2017-2018 NHL season, the Pacific Division will see the inclusion of the NHL's first expansion team since 2000. The Vegas Golden Knights will head onto the ice in a division that features many strong teams. Many teams have improved over the summer and look to contend for playoff positions. The 2017-2018 Pacific Division preview examines if the standings will look any different compared to the 2016-2017 season.
Contenders
The top of the division is looking strong for the upcoming year. Five of the eight teams in the Pacific look to have significant chances to make it to the post season. All three Californian teams feature strong rosters along with both teams from the province of Alberta. Anaheim, Calgary, and San Jose will boast some of the league's deepest blue lines. Edmonton will look to build off their success last year and expect that the youth on their team will be able to improve based off of the experience they gain last season. Los Angeles might be the weakest contender in the division this season. If their team can stay healthy they definitely have the talent to make the postseason, but they have a lot of strong teams to beat out due to the strength of the Western Conference.
Non-Contenders
The bottom of the division is likely to look similar to last year. In putting together our 2017-2018 Pacific Division Season Preview, we noted that Arizona made some of the largest improvements over the offseason with their acquisitions of Derek Stepan and Antti Raanta, but the strength of the Western Conference will make it hard for them to work into a playoff position. Vancouver looks like it will again finish near the bottom of the division as well as the league. Most teams in the Pacific made improvements over the summer, while the Canucks did very little to significantly improve from last year. Vegas will also have a tough time in its first season in the NHL. The team lacks superstars and is clearly building for success down the road.
2017-2018 Pacific Division Season Preview: Overall Outlook
Overall in our 2017-2018 Pacific Division Season Preview, we look for Anaheim, Calgary, Edmonton, San Jose, and Los Angeles to make significant runs for playoff spots. Arizona, Vegas, and Vancouver do not look likely to have great seasons and should be expected to finish near the bottom of the Pacific Division. Calgary may be one of the most slept on teams in the entire League. Coming off a playoff appearance last season, they look poised to continue improving and make splashes with their top tier defense and improvements in goaltending over the summer.
2017-2018 Pacific Division Season Preview Predictions: