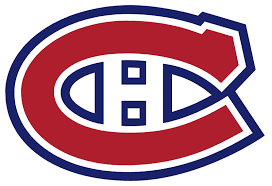 Last season, the Montreal Canadiens took their second Atlantic Division crown in three years. But Montreal looks to struggle this season. They may possibly be a marginal playoff team at best. Their roster lacks depth. The front isn't bad with as the trio of Max Pacioretty, Alex Galchenyuk, and Jonathan Drouin certainly offers some firepower. But there's not much on offense after that and the defense is really lacking. The best thing that the Canadiens have going for them is in the net. Carey Price is perhaps the best netminder on the planet. Here's how our Montreal Canadiens 2017-2018 Season Preview see this year playing out for this team.
Forwards
The Canadiens welcome 22-year-old center Jonathan Drouin from Tampa Bay. Offensively, Drouin will help this team, but he's not a huge money player. Philip Danault and Tomas Plekanec play behind him. That's not a major amount of offensive clout. The top three wings, Pacioretty (35 goals, 32 assists), who is captain, Galchenyuk (17 goals, 27 assists) and Brendan Gallagher, are fairly solid, but after that the team is lacking. Other front men include Paul Byron (22 goals), Artturi Lehkonen (17), Phillip Danault (13), and Andrew Shaw (12). Gallagher and Tomas Plekanec hope to notch more than 10 goals each this season.
Defense
On the blue line, Shea Weber is the best of the best. But after Weber, there's not much more on defense. No other defensive player has the same ability and skill as Weber. Jeff Petry is the next-best player on D and after that it's Karl Alzner. But they really cannot be compared to the top man on defense. He's one of the most reliable D-men when it comes to hits and blocked shots, and he can score. Petry can produce. He had 28 points last season and from Dec 10 through Jan 24, he earned five goals, notched 10 assists, and has three PPP.
Goaltending
Carey Price was the NHL's MVP in 2015-16, despite playing only a dozen games. He is the one player who has the talent, skill, and drive to keep Montreal in contention. Without him, they would have little chance of getting into the post season. Last season, he was in net and healthy throughout the season. He'll be good for more than 30 wins. Expect him to earn a save percentage of .920-plus.
Al Montoya is a sound netminding backup. He had a 912 SV% last season, which was solid when compared to Price's .923. Although he's good, if Price goes down, Montreal may not make the playoffs. Interesting to note that the Canadiens with Price in the net did not score many goals. When Montreal replaced coach Michel Therrien with Claude Julien last season, the goalie was 13-6-0 with a .937 SV% over the course of 19 games.
Montreal Canadiens 2017-2018 Season Preview: Overall Outlook
The Montreal Canadiens are always expected to win. But this season, they face major challenges, as they are shallow on both offense and defense. It really comes down to Price who certainly has the skill and talent to rise to the occasion. But if Price is out for any length of time that can certainly result in disaster for this team. The other player who will be essential is Weber. If Montreal loses him, who knows how they mount any type of reliable defense.
Last season, they gave up a paltry 198 goals, which was the fourth-fewest in the league. But at that time, Montreal had a much better defense and offense. It will be interesting to see if the team does anything to upgrade the defense and offense. If they are going to really be competitive, finding help on both sides of the puck is essential. Last year, they earned 47 wins, seventh in the NHL, while coming in 15th in goals scored. At the end of the season under Julien, the team went 16-7-1 only to lose in the first-round of the playoffs to the New York Rangers, as they scored a mere 11 goals. Our Montreal Canadiens 2017-2018 Season Preview sees this club as coming in fourth.
Key Takeaways
Goalie Price is at the top of his game and at the top of the goaltending universe. If anyone can win games singlehandedly, it is Price.
Drouin is a solid add on offense, but after you get past the first line, there's not much there as far as scoring is concerned.
The same can be said of Weber on defense. He is such a big part of the Canadien D that he, along with Price, controls whether they win or lose.
Montreal Canadiens 2017-2018 Season Preview Projections: Record: 43-29-10, 96 points. Finish: 4th in the Atlantic Division.