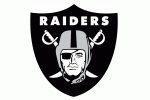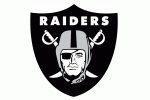 Okay, coach Jack Del Rio fans, do you believe that this is the year that the Oakland Raiders (7-9) finally get back to the playoffs? A lot of people do. In 2014, they went 3-13. Last year's improvement was massive. Plus, this Oakland team has a lot going for it, especially on offense. They have not been to the postseason nor have they had a winning record since 2002. But in this Oakland Raiders 2016 NFL preview we see that changing.
Raiders Offense: B+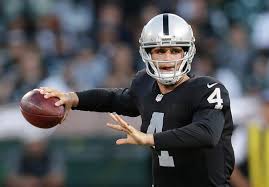 Oakland QB Derek Carr (3,987 YD, 32 TD, 13 INT) has matured and looks poised to get this club to the next level. His receivers include Michael Crabtree (922 YD, 10.8 AVG, 9 TD) and Amari Cooper (1,070 YD, 14.9 AVG, 6 TD). The frontline is absolutely solid and deep. But the Raiders desperately need help for their 28th ranked running game. Latavius Murray (1,066 YD, 4.0 AVG, 6 TD) was fine, but club must have another set of legs. It's hoped that draftee DeAndre Washington (Texas Tech) can help. But that's questionable.
Raiders Defense: B-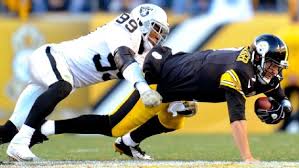 Major losses through retirement and free agency have hurt the Oakland defense, but they may have some answers to those losses. Still, the retirement of the man who led and inspired the defense, S Charles Woodson, will be felt. The frontline is one of the best, and includes Kahlil Mack who led the team with 14 sacks. They've added depth to that unit through the draft. OLB Alden Smith (143 Tackles) is back and anchors that group. The secondary looks improved with first-round pick SS Karl Joseph, free agent Reggie Nelson, and CB Sean Smith creating a whole new dynamic.
Raiders Special Teams: C+
Punter Marquette King has a fine touch and solid accuracy, while placekicker Sebastian Janikowski (38/39 XP, 21/26 FG) performed well in 2015. Both the punt and kickoff return squads need work.
Raiders Coaching and Management: A-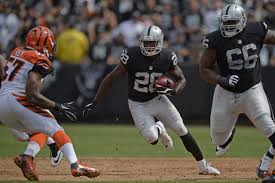 Del Rio worked some magic last season, but will need to make sure that Carr is able to sustain his output and focus throughout the entire campaign. The QB seemed to lose his edge along the way. The entire coaching staff is back from last season. That's great news. Expect more consistency in 2016.
Last Word: Oakland Raiders 2016 NFL Preview
Our Oakland Raiders 2016 NFL preview sees success hinging on three things: QB Carr's consistency and stamina, Del Rio's coaching prowess, and an improved secondary. All of these things are quite possible for 2016. Oakland gets back to the playoffs after more than a decade.
For our overview of the AFC and to link to other AFC teams, please click here.
Oakland Raiders 2016 NFL Preview Pick: 10-6, 2nd AFC West, Wild Card