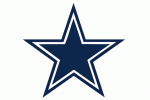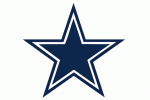 In considering our Dallas Cowboys 2016 NFL preview, we had to come to terms with how bad the Cowboys were in 2015. It was a year to forget was they went through three quarterbacks after Romo was injured. Their record was 4-12. Romo is back and healthy. For Dallas to succeed this season, they need their star QB to stay that way.
Cowboys Offense: A-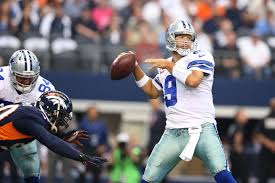 In a season that was shortened by injury, there's little to say about Romo's 2015 season. He's a quality quarterback who is most effective when running an offense that has a solid running game. The Cowboys should have a quality rush attack this season as they see Darren McFadden (1,089 YD, 4.6 AVG, 3) and first-round pick Ezekiel Elliot (Ohio State) joins the club. Elliot, an accomplished runner and pass catcher, can break a game open. TE Jason Witten (77 REC, 9.3 AVG, 3 TD) and WR Terrance Williams (52 REC, 16.2 AVG, 3 TD) are part of an accomplished receiving unit. Plus, the frontline returns, offering some of the finest pass protection and rush blocking in the NFL.
Cowboys Defense: C+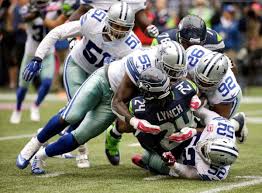 The Cowboys defense was tied for 22nd against the run and was 17th overall. On the line, Greg Hardy (6 Sacks) underperformed. Demarcus Lawrence (8 Sacks) did not show the improvement that was expected. He and lineman Randy Gregory have to serve four-game drug suspensions to start the season. This is a weak frontline. The linebacking unit is the best of the D and includes Pro Bowler Sean Lee (156 Tackles) and dominant MLB Rolando McClain. The secondary sees CB Brandon Carr and SS Barry Church (136 Tackles) return. They lend stability to a thin unit.
Cowboys Special Teams: A-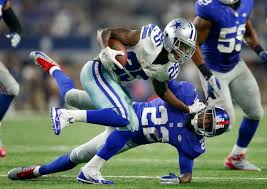 One person who shines on special teams is kicker Dan Bailey (25/25 XP, 30/32 FG). He's the top-ranked kicker in the NFL. Punter Chris Jones also put in a solid season. Luck Whitehead did a fine job on kick returns and a better than usual job taking back punts.
Cowboys Coaching and Management: B+
Head coach Jason Garrett (46-44) is back for his sixth season. He gets along well with headstrong Dallas owner Jerry Jones. But it is time for Garrett to get this Cowboy team in shape, proving he can do more than get them, possibly, into the postseason. The draft went exceptionally well for the Cowboys.
Last Word: Dallas Cowboys 2016 NFL Preview
The Cowboys should benefit from having Romo back, grabbing RB Elliot in the draft, and what is a weak schedule. But the Cowboys do have to deal with the loss of backup QB Kellen Moore, who is out with a fractured fibula. The Cowboys are trying to trade for Josh McCown, the Cleveland backup. Our Dallas Cowboys 2016 NFL preview notes that Romo must stay healthy!
For our overview of the NFC and to link to other NFC teams, please click here.
Dallas Cowboys 2016 NFL Preview Pick: 11-5 1st NFC East