The Denver Broncos (12-4) won it all last season with a top-ranked defense, an amazing group of sack-masters, and two starting QBs, Peyton Manning and Brock Osweiler. Coach Gary Kubiak is back for a second year, but he may have a tough time recreating the magic of 2015, as both Manning and Osweiler are gone. In fact, our Denver Broncos 2016 NFL preview sees the team missing the playoffs.
Broncos Offense: B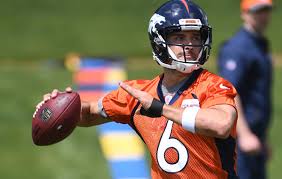 A major question for Denver concerns quarterback. Mark Sanchez comes in on a trade. But Sanchez has been a spotty player. Denver traded up in the draft and snagged 6-foot-7, 245-pound QB Paxton Lynch (Memphis). Lynch may start in his rookie season. That is rarely a good idea for quarterbacks. However, he will have a decent line to protect him. Whoever calls signals will have some fine receivers, including Demaryius Thomas (1,304 YD, 12.4 AVG, 6 TD) and Emmanuel Sanders (1,135 YD, 14.9 AVG, 6 TD). Ronnie Hillman (863 YD, 4.2 AVG, 7 TD) and C.J. Anderson (720 YD, 4.7 AVG, 5 TD) are the backs. If Hillman can stay healthy, Denver will have a decent ground game.
Broncos Defense: A-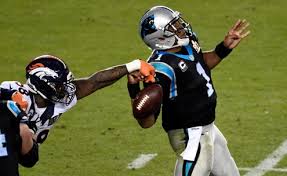 The Broncos put the best defenses on the field last year. This season's D-line is good and the linebacking units and secondary are excellent. In 2015, the team was first in total defense, pass defense, and sacks (52). They were third in run defense. Although not everyone is back, Denver still has a lot to offer here. Super Bowl MVP linebacker Von Miller (11 Sacks) is back, but the D-line lost Malik Jackson and the LB unit Danny Trevathan. Trevathan led the team in tackles (110). The question is can the D carry Denver throughout the season?
Broncos Special Teams: B
Two of the team's best two players on special teams are gone, Omar Bolden and David Brunton. Bolden was a kick return master and Brunton a leading tackler. Punter Britton Colquitt did a good job under a lot of pressure while placekicker Brandon McManus (35/36 XP, 30/35 FG) proved to be solid.
Broncos Coaching and Management: A-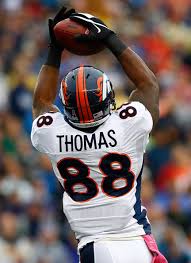 GM John Elway had a mediocre draft. Last season, coach Kubiak did an excellent job of adjusting to changing game situations. That's an important skill that he will need to utilize once again this season.
Last Word: Denver Broncos 2016 NFL Preview
In our Denver Broncos 2016 NFL preview, we find the team to be all over the place. Fine D, good special teams, and very fine receivers, but they must deal with key losses on both sides of the ball, and their QB situation is very tenuous.
For our overview of the AFC and to link to other AFC teams, please click here.
Denver Broncos 2016 NFL Preview Pick: 9-7, 3rd AFC West