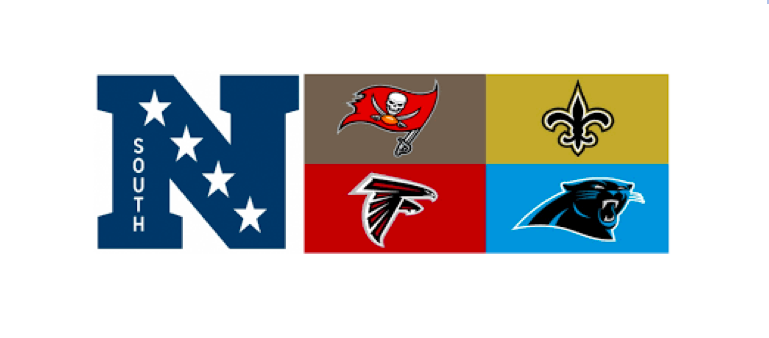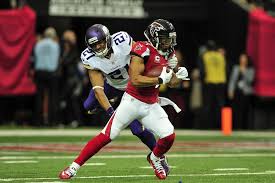 Looking to connect with fantastic NFC South Previews? We got them for you. Through our 2018 NFC South preview hub page, you'll be able to link to full team betting previews. Plus, on this page, you'll find quick insights into all four times, our predicted order of finish, and a short overview of last season. Access all of the information you need and desire to become a smart sports bettor. Get the scoop on the Tampa Bay Buccaneers, New Orleans Saints, Carolina Panthers, and Atlanta Falcons
NFC South- 2017 Season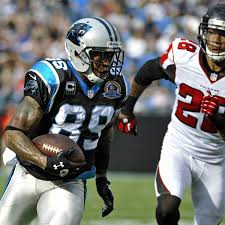 In 2017, three teams from the NFC south made it to the playoffs. None made it to the Super Bowl Although New Orleans would have but for one horrific defensive move by a Saint rookie on the last play of the game against Minnesota. The Carolina Panthers like the Saints has 11 wins and were second on the NFC South. That got them the first wild card. The Atlanta Falcons earned the second NFC wild card by capturing 10 wins. That left the Tampa Bay Buccaneers as the only team in the division that did not record double-digit wins and did not make the postseason.
2018 NFC South Preview: Teams
Below find some short observations to consider regarding each of the NFC South teams. As the season develops, make sure you use the most up-to-date information available before making any sports bet. But as this season kicks off, the summaries below and extended analytical pages focusing on each team will go a long way to in helping you make your picks.
QB Matt Ryan is as sharp as a razor
WR Calvin Ridley replaces Taylor Gabriel as the team's playmaker
If Devonta Freeman can stay healthy, he'll accumulate 1,000-plus yards
The O-line is suspect
D-line has been adjusted and may be more effective
PK Matt Bryant is exceptionally solid
Punt and kick runbacks need new blood
New GM Marty Hurney made numerous changes
How much can QB Can Newton do?
O-line still has issues
Can new O-C Norv Turner weave some magic?
Defense had 50 sacks and could post 50+ in 2018
Adding DT Dontari Poe makes line even more fearsome
10 picks tied them for 24th and secondary is still weak
QB Drew Brees is still throwing for 4000-plus yards
Solid running game headed by Mark Ingram
O-line protected Brees (20 Sacks, 2nd NFL) and running lanes
Deep and talented receiving group
D had 42 sacks (T-7th) and 20 INTs (3rd)
D-end Cameron Jordan posted 13 sacks
HC Sean Payton is coached 2nd ranked offense in NFL
Bucs have not made postseason since 2007
Sixth last-place finish in seven seasons
QB Jameis Winston had a decent season
RB unit is weak but good receivers
D has been upgraded in front and in D-back spots
22 sacks ranked 32nd and total D ranked 32nd
Offense will be good, but defense not good enough
Projected Order of Finish
Our 2018 NFC South Preview sees the following order of finish:
Final Thoughts- 2018 NFC South Preview
With the NFL preseason coming to an end and the regular season about to begin, rosters become fixed, starters are chosen, and teams are focused on winning. That means sports bettors can start making sensible wagers that are carefully calculated. You can use our 2018 NFC South Preview and all of our other NFL pages to help to make solid, smart bets. As the season continues, check our NFL pages continuously. We'll be posting free picks, news, and updates throughout each week of the 2018 NFL season.
Other Links