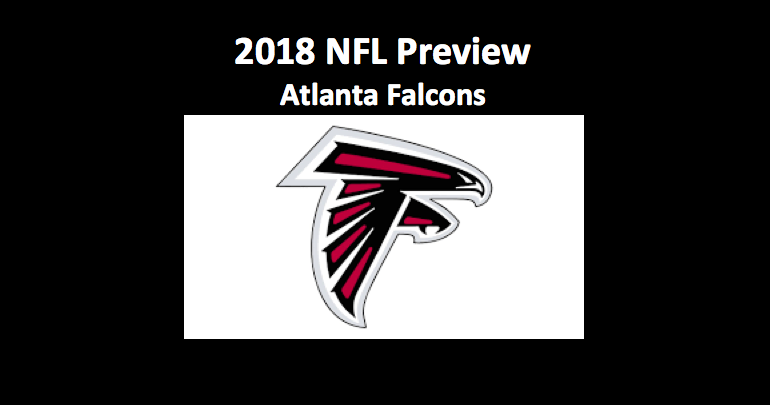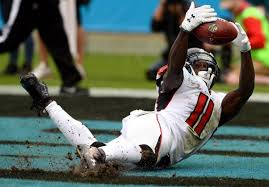 The Atlanta Falcons (10-6) have been to the playoffs for two years straight. In 2016, the blew the biggest lead in Super Bowl history and lost the big game to the New England Patriots. Last season in the second round, they were knocked out of the postseason by the upstate Philadelphia Eagles 15-10. Our 2018 Atlanta Falcons NFL betting preview envisions this team making to the playoffs for a third year running. We think it will be, as it was last season, as a wild card from the NFC South.
Offense
This team was dominant when in a third-down situation, as they converted 45% of their opportunities. No NFL team had a higher success rate. They also limited sacks to 24 (T-3rd NFL). Still, the Falcons averaged just 22.1 PPG (T-14th NFL) and their rushing yards totaled 115.4 YPG (13th NFL). Their pass attack was ranked eighth, as they were good for 249.4 air yards. Also, they were eighth when it came to total offensive yards, as they averaged 364.8 YPG.
Quarterbacks and Running Backs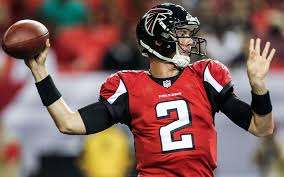 Matt Ryan (529 ATT, 342 COMP, 4,095 YDs, 20 TDs, 12 INTs) is the man at QB. A few things hurt his performance last season. First, there were numerous tips that became picks and much too many dropped balls for incompletions. Additionally, our 2018 Atlanta Falcons NFL betting preview notes what had worked in the past for Ryan, stretch running plays and rollouts, were used less often in 2017 than they had been previously. Steve Sarkisian, who was in his first year with Atlanta as their O-C, certainly had something to do with that. Hopefully, this season Ryan can get back to being more effective as a pocket passer. Matt Schaub, who is 37 years old, will be his backup once again.
Due to concussions, RB Devonta Freeman (196 ATT, 865 YDs, 4.4 YPA, 7 TDs) underachieved last season. He had to sit out twice, which hurt his chances of posting the third-straight 1,000-plus yard season. Freeman, who's also a solid receiver, played well and ran hard. However, he continued to have trouble picking up the blitz. Tevin Coleman (156 ATT, 628 YDs, 4 YPA, 5 TDs), who along with posting 156 carries caught 27 passes, proved to be an effective runner with breakaway speed.
Receivers and Tight Ends
WR Calvin Ridley, Atlanta's first-round pick this season, joins the team after starring at Alabama. Jones is fast and a smart and efficient route-runner. He'll start. Veteran Julio Jones (88 REC, 1444 YDs, 16.4 YPC, 3 TDs) has fine hands and good speed but is lacking when it comes to red zone conversions. WR Mohamed Sanu (67 REC, 703 YDs, 10.5 YPC, 5 TDs) needs to become more adroit at holding onto the ball. TE Austin Hooper (49 REC, 526 YDs, 10.7 YPC, 3 TDs) is big and rangy but needs to get stronger and tougher.
Offensive Line
Tackle Jake Matthews has to be more adept and fluid, while at the other tackle position, Ryan Schraeder proved to be solid. Center Alex Mack, now in his 10th season, has power and speed, while guard Andy Levitre, who defines tough, will attempt to comeback from a bicep injury. Veteran guard Brandon Fusco comes over from Minnesota to bolster this line and set up rush plays. Our 2018 Atlanta Falcons NFL betting preview notes that this is a good line that, if healthy, could excel.
Defense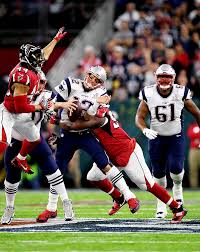 The Falcon defense, which made strides throughout the 2016 campaign, was very good in 2017. They allowed 19.7 PPG (8th NFL), gave up 318.4 YPG (9th NFL), and offered 104.1 rushing yards (9th NFL). Passing yards allowed totaled 249.4 PG (12th) and they recorded 39 sacks (T-13th NFL). The team's disappointing eight picks tied them for 29th in the league. This is an area that the team must improve on if it's going to be competitive in the AFC South. If they can do that, they'll be tough to beat.
Defensive Line
End Vic Beasley shifted from his spot on the line to the SLB spot last season, and his sacks went from a league-best 15.5 in 2016 to 5.0 in 2017. He'll be back at the end spot exclusively this year. Joining him will be right end Takkarist McKinley and tackles Grady Jarrett and Jack Crawford. This looks like a formidable group. The ends have solid backups, while rookie tackle Deadrin Senat will try to make up for the loss of run-stopper Dontari Poe.
Linebackers
Our 2018 Atlanta Falcons NFL betting preview observes that MLB Deion Jones has quickly become a leader. He returns for his third season after leading the team in tackles (138) and picks (3) and being designated as a first alternate for the Pro Bowl. Jones is fast and aggressive. OLB De'Vondre Campbell also brings speed to the field, as he uses his big frame to effectively cover tight ends and running backs. OLB Duke Riley is back for his second NFL season. He missed too many tackles last season and was quickly put on reserve. He gets a second shot in 2018.
Secondary
The Falcons drafted corner Isaiah Oliver for the nickel back spot. Corner Robert Alford needs to find his sweet spot where he can grab more picks and take fewer penalties. Ricardo Allen plays free safety with wile. Keanu Neal has come along as a strong safety and needs to get to the next now. CB Desmond Trufant had a tough time staying with wideouts last season. If he can stay healthy, he may be able to find his game again.
Special Teams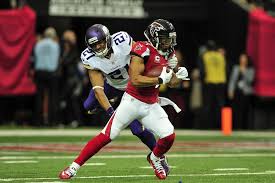 The punt and kickoff return spots are open. Ridley, Oliver, and others will have a shot at filling those roles. PK Matt Bryant had another productive season, as he was perfect on PATs and nailed 34-of-39 field goals. Punter Matt Bosher is accurate and dependable. He ably holds for field goals and also kicks off. He put 19 punts within the 20. The Falcons had a tough time on coverage in 2017.
Coaching
Head coach Dan Quinn (32-21 Falcons and Overall, 3-2 Playoffs) knows how to bring a team together. His Camp Brotherhood, which he run for the last few seasons, did not materialize this year due to Ryan's wife going through a tough pregnancy. How much that will affect team bounding is yet to be seen. After the huge Super Bowl loss, the Falcons seemed less able to generate the big play on either side of the ball. The coaching staff appeared to be more tentative. In developing this 2018 Atlanta Falcons NFL betting preview, we conclude that another season playing in that mode could really hurt this club.
2018 Atlanta Falcons NFL Betting Preview: Final Word
The Falcons have a fine quarterback in Matt Ryan. It's important that they get more pizazz in their game and allow Ryan to rollout and be more creative. At the same time, the Falcon O-line has to step up. Our 2018 Atlanta Falcons NFL betting preview sees this team as possibly having a shot at a wild card. But we doubt they will take the NFC South. New Orleans looks like a team that may just steamroll through the division.
2018 Atlanta Falcons NFL Betting Preview Projection: 10-6 Record. 2nd NFC South
Unit Ratings
Offense:
QB: 9.4, RB: 8.2, OL: 7.2, WR: 8.0, TE: 8.0
Defense
DL: 7.9, LB: 7.5, DB: 8.1
Special Teams
PK: 9.4, PT: 9.4, RT: 6.8
Other
Coaching: 7.2
Intangibles: Are there still scars from having blown a 28-3 lead to the Pats in the Super Bowl?
Overall Rating = 8.6
Links