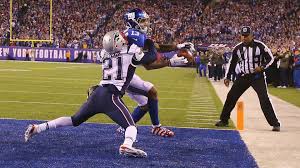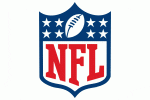 We're taking some time to look at the week seven NFL injuries of the 2016 season. Some teams are getting healthier, while others are seeing some key players having to sit out a game or two or maybe the entire season. This is a time when wear and tear can really affect game outcomes, and when it can begin to change the destinies of teams.
Not only are players starting to see the effects of the punishment they've been enduring for close to half of the season, but, also, older players may really begin to see their strength and endurance wane. Teams that have been struggling may be helped greatly by the return of a key player, while other clubs will see their entire season altered by a major loss. Here's what's going on with week seven NFL injuries.
Playing This Week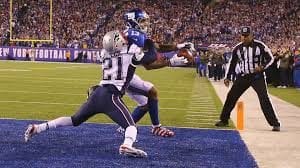 Odell Beckham, the NY Giants superstar receiver, was injured last week, but it looks like he will not miss this week's game against Los Angeles. He suffered a hip injury in the first half of the game against the Baltimore Ravens. Also for the Giants, cornerback Eli Apple (hamstring) and running back Rashad Jennings (thumb) are looking healthy enough to take the field.
For the Rams, defensive end Robert Quinn (shoulder) is expected to be on the field, however, at this point he is questionable. Quinn, who has missed the past two games, did practice two days this week and looks ready to go.
For the Buffalo Bills OLB Shaq Lawson (shoulder), who was a first-round pick, was removed from the PUP list and has been activated for this Sunday's game against the Miami Dolphins. If he does play, it will be Lawson's first game of the 2016 season.
Bills first-round pick Shaq Lawson was activated from the PUP list Friday after returning to practice on Thursday. Lawson is returning from the shoulder injury that's kept him off the field so far this season.
Arizona QB Carson Palmer (hamstring) may be questionable, but it looks like he will play. This week's game against the Seahawks is big for both teams. On Friday, Cardinals coach Bruce Arians assured reporters that Palmer would be fine to play.
Week Seven NFL Injuries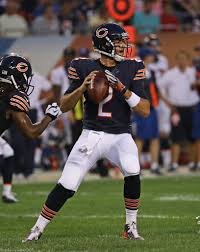 Our week seven NFL injuries include Chicago's Brian Hoyer. During Thursday's loss the Green Bay, the Bear quarterback was injured badly. Hoyer broke the radius bone in his left arm, and it looks like he'll need surgery.
Bills running back LeSean McCoy (hamstring) will be a game-time decision. McCoy is an important aspect of Buffalo's offense. He cut Wednesday's practice short when he felt his hamstring tighten on him.
The Redskins have some problems, as tight end Jordan Reed (concussion) is out for this week. He also missed last week's game. Wideout DeSean Jackson (shoulder) is listed as questionable while receiver Josh Doctson (Achilles) has been put on injured reserve.
The Baltimore Ravens are also dealing with some big injury questions. Joe Flacco (shoulder), who missed two days this week, did practice later in the week. He's listed as questionable. For other players may not take the field, including linebacker Terrell Suggs and receiver Steve Smith (ankle) and corner Jimmy Smith (concussion) and receiver Kamar Aiken (thigh). The first two are doubtful and the other two are questionable.
The Steelers, Jets, Dolphins, and Lions also have multiple injuries. For Pittsburgh their week seven NFL injuries include QB Ben Roethlisberger (meniscus), who will miss at least 2 to 3 weeks, and running back DeAngelo Williams (knee). Williams will not play. That's a major loss as Pittsburgh meets New England. Also out are wide receiver Markus Wheaton (shoulder) and defensive end Cameron Heyward (hamstring).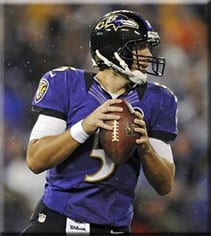 Three New York Jets players are questionable. Included are offensive tackle Ryan Clady (shoulder) and center Nick Mangold (knee). Plus, NY's Muhammad Wilkerson (ankle), a defensive lineman, missed practice and may not be on the field. Also out are Darron Lee (ankle), a LB< and Austin Seferian-Jenkins (ankle), a TE.
Two Miami tight ends are out due to concussions. They are Jordan Cameron and Dion Sims. Also out is corner Xavien Howard (knee), while questionable players are running back Arian Foster (hamstring) and linebacker Jelani Jenkins
Four Detroit Lions have been ruled out for this Sunday. TE Eric Ebron (ankle, knee), linebacker DeAndre Levy (knee, quad), defensive tackle Haloti Ngata (shoulder) and running back Theo Riddick (ankle) will not play.
Singular Losses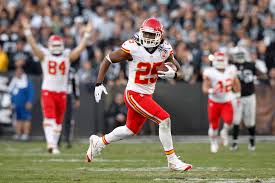 Other week seven NFL injuries include San Francisco running back Carlos Hyde (shoulder), Hyde is out. Questionable for this week are Chiefs running back Jamaal Charles (knee swelling), Bengals tight end Tyler Eifert (back), Eagles defensive tackle Bennie Logan (groin), and Browns receiver Terrelle Pryor (hamstring)
Other questionable players include Chargers wide receiver Travis Benjamin (knee), Colts wide receiver T.Y. Hilton (hip), and Seahawks safety Kam Chancellor (groin). John Brown, a receiver for the Cardinals, is also questionable due to leg aches from carrying a sickle-cell trait.