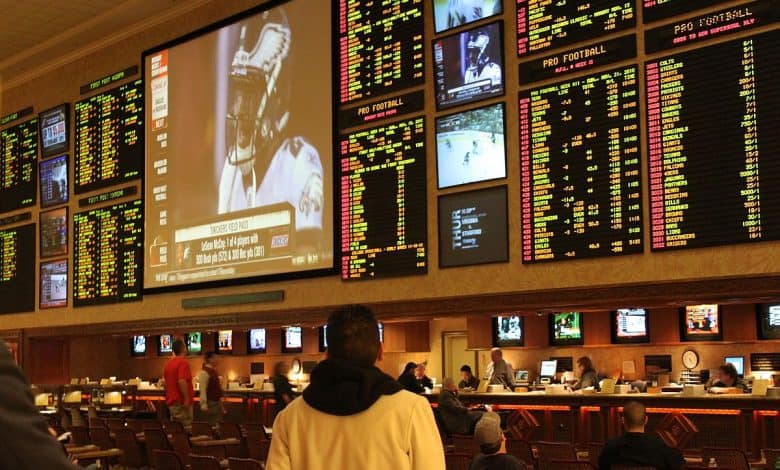 Sports betting in the United States is bigger than ever, with most states reporting record numbers in sports betting activity. However, there are exceptions to the exponential growth of sports betting in the United States.
The biggest outlier in a phenomenal season for sports betting in the United States is Washington D.C., whose betting activity has continued to plummet. Meanwhile, its northern neighbor, Pennsylvania, saw an increase in betting action last month, increasing its handle to 14.5%, albeit with less revenue.
Struggling Sports Betting Market in Washington D.C.
Washington D.C. continues to struggle with its betting activity, as evident from August's numbers. The District reported a handle of only $12.4 million for last month, which is 2.8% down from July ($12.8 million), marking yet another month of decreased betting activity.
To put it into perspective, two of the nation's biggest operators in Caesars Sportsbook and BetMGM combined for only $10.8 million total handle. Meanwhile, GambetDC recorded $1.6 million.
The recent reports made it very clear that Washington D.C. needs to start implementing changes to assist its betting market. The audit showed that D.C. had the lowest sports betting handle compared to Colorado, Montana, Illinois, Rhode Island, and New Hampshire.
Even though disappointing numbers, there is a silver lining to it. D.C. auditor's office reports, named "D.C. Sports Gambling Fails to Meet Expectations," found that D.C. retained the highest percentage of revenue compared to the other five states (at 15%).
With those numbers, the auditor's office has found a solution for D.C.'s struggles, suggesting that better odds that would pay out winners better could be the key to success for the plummeting market.
"Margins may incentivise more bets, resulting in more revenue," said the auditors. "Sports wagering in the District has the potential to generate revenue similar to that received by other states."
It remains to be seen whether the needed changes will get implemented. However, with the NFL season in full swing and the betting market activity booming across the country, D.C. definitely has options to revive its betting market.
Sports Betting Activity in Pennsylvania Continues to Grow
While Washington D.C. stumbles to resuscitate its failing sports betting market, Pennsylvania isn't showing any signs of stopping en route to becoming one of the biggest sports betting markets in the country. The Coal State posted a sports betting handle of $348.5 million for August.
With that, PA's August's handle was 14.5% higher than a month prior ($304.4 million). However, if we compare that number to 2020, the Pennsylvania sports betting handle was down 4.5% – at $365 million for August 2020.
Most notably, Pennyslvania's online market saw quite a growth as well, tallying $313.8 million in August – a 15.5% increase from July (275.4 million). Meanwhile, the mobile betting handle was down by 1.1%, from $321.6 million wagered in 2020.
Interestingly, despite taking in far more bets, Pennsylvania's sports wagering revenue for August was down $18 million – a 9.2% drop from July ($19.9 million). With that, August was the Coal State's second consecutive month, which has recorded lower sports betting revenue.
Much of Pennsylvania's success in growing its sports betting handle is thanks to the start of the NFL season, but mainly thanks to its top operator, FanDuel. The latter has capitalized on the increased betting activity in the state, accepting over $137 million in bets.
The state's second-largest operator, DraftKings, placed second at $81.3 million accepted bets. Rounding up the top-four operator in Pennsylvania are BetMGM and Holywood Casino Morganton at 28.4 million, while Barstool and Hollywood Penn National placed fourth with $27.9.