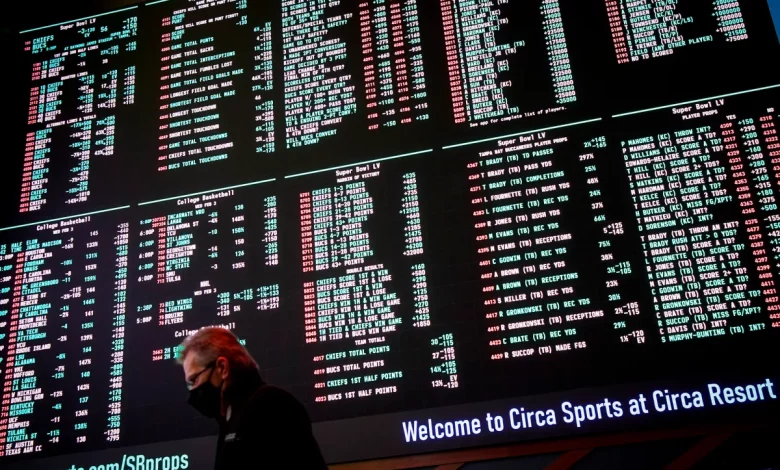 Virginia's college basketball programs struggled in the March Madness Tournament, but the sportsbook operators accepting wagers in the state thrived. The bettors had a tough time finding an edge against the house.
Virginia Registers Eclipses $500 Million For the Fifth Time in Six Months
Bookmakers in the Old Dominion posted a combined monthly handle of $511.6 million in March. For the fifth time in the last six months, the range for these sportsbook operators has been situated between $500 million and $530 million.
February was the month where the market missed the benchmark because of the shortened month, and weak sports betting calendar. Compared to the previous month, the wagering handle was up 17.9 percent, and up nine percent when comparing the year-over-year results.
The hold rate for the strong month was set at 10.8 percent because the house certainly took advantage of the situation. Both University of Virginia and Virginia Commonwealth University were bounced in the first round and were certainly schools into which the public put a lot of money on
As a result of promotional deductions of $7.6 million, the books generated adjusted gross revenue of $47.2 million. To put that number into perspective, it was the highest total since September of the NFL season.
Brick-and-Mortar Betting Takes a Small Percentage of the Pie
Compared to digital sports wagering retail sports betting only makes up a small percentage of the overall market share. Of the $511.6 million wagered, $507 million was bet online, which equates to 99.1 percent of the total.
While the Virginia Lottery does not disclose handle or revenue figures by sportsbook, it did note that 10 operators earned net positive AGR for the month and paid taxes. With the final results settled, the state collected $7.4 million in tax receipts for the month.
When breaking down the tax receipts even further, $7.2 million of the total was geared towards the Virginia General Fund and $185,000 of the remaining amount was sent to the Problem Gambling Treatment and Support Fund.
Compared to the same period in 2022, betting handle has increased 7.5 percent through three months of this year. There hasn't been a month when Virginia's hold percentage has been below nine since June. Looking through the first three months: January through March, the gross revenue for these operators increased 44.4 percent in regards to the year-over-year results.
April results will most likely not be showcasing similar betting volume as March. However, the first several days of April will factor in the March Madness Tournament Final Four and National Championship Game.
The NHL and NBA playoffs will also play an instrumental role in the April monthly handle report. Football will also play a role with the NFL Draft and XFL in season.