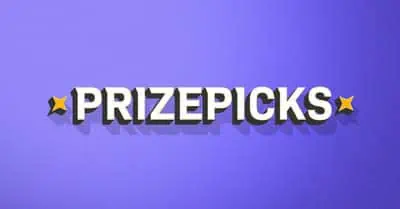 DFS Operators Making Changes to Product
It has been a rough few months for a few of the top DFS operators in the industry, as they were being questioned over some of their games that were offered. PrizePicks and Underdog Fantasy were the two main operators at the center of these complaints, and both have had to make some changes to their games.
The Wyoming Gaming Commission was really the biggest challenger to each company as it sent a letter to both companies ordering them to stand down. The games in question were pick'em games offered by the DFS operators, and the WGC believed that they were similar to prop betting.
The WGC did extend the deadline that originally in place for each company to acknowledge receipt of the letter. Both PrizePicks and Underdog have responded to the letter, and are willing to have dialogue about the games.
Sports betting operators such as FanDuel were among those that complained, and the biggest reason was that DFS operators don't have to pay taxes on revenue. FanDuel is also a giant in the DFS industry, but it does not offer any games where customers make picks against the house.
Underdog Rolls Out New Product in Colorado
The Colorado Division of Gaming has allowed Underdog Fantasy to launch in the state, and customers are still going to find some pick'em contests. Underdog has celebrated the launch in the Centennial State, but customers are quickly going to notice a difference in the games.
The new pick'em games offered by Underdog in Colorado are going to feature four players instead of the traditional two. The points used to determine the over/under winners for this market are going to come from fantasy points that are earned.
There are still several states that have not made a decision on what to do about PrizePicks or Underdog, but they could look at the new regulations set in Colorado as a way to bring about some change.
PrizePicks Trying to Gain Customers
PrizePicks has been looking for a way to have a bigger online market share in the DFS industry, and the pickem style games was one way of getting that done. Wyoming and Colorado weren't the only states with issues though, as Michigan and New York were among those that complained as well.
Maryland and West Virginia had already sent cease-and-desist letters to PrizePicks last year, and that forced them to pull out of those states. Instead of being forced to shut down in other markets, PrizePicks has simply been looking to make changes.
Without pickem style games, PrizePicks is not going to have any way to stand out from the other names in this industry. There is still a huge group of customers that choose to play DFS over sports betting, but most of those will now be going to DraftKings and FanDuel.
It's unclear if PrizePicks will adopt the model that is now in place from Underdog or if it will just try to create an entirely new DFS game.