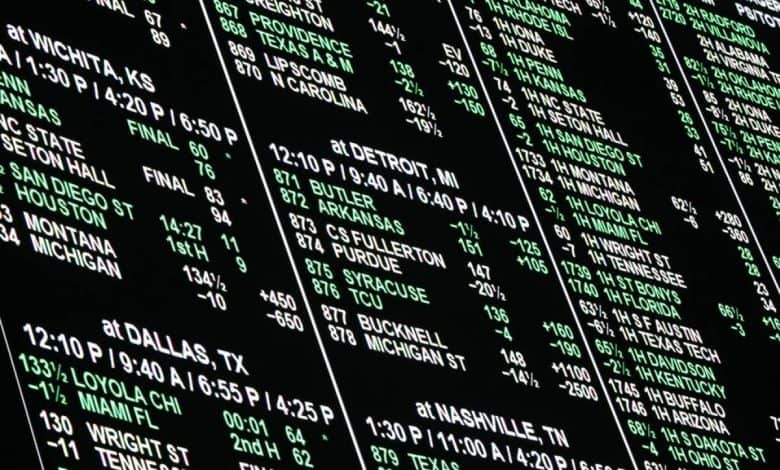 Maryland sports betting handle drops in April as March Madness ended. On top of that, the state doesn't offer mobile sports betting. BetSaracen launches its mobile sports betting platform in Arkansas after months of delay.
Taking a Look at Maryland Sports Betting Handle
The Maryland Lottery and Gaming Control Agency reported a sports betting handle of $27 million for April. Currently, the Old Line State has five retail sportsbooks operating within its borders.
Retail sportsbooks totaled a gross gaming revenue of $2.8 million which translated to a hold percentage of 10.6 percent. The 10.6 percent win rate was the fourth out of the five times sportsbook operators reached the 10 percent mark since launch.
Promotional credits deducted just slightly under $65,000, which means the state collected $415,801 in taxes. Since the market launched, the state collected over $2 million in taxes.
The sports betting handle noted a decrease of 13.3 percent from March's $31 million, while gross revenue also dropped 27.7 percent. The bookmakers' win rate for March is also slated at 12.7%, which is slightly higher than April's.
Examining the Retail Sportsbook Locations in Maryland
Sportsbook operators that conduct business in the state have accepted a total of $132 million since the market launched. The first four full months of operation brought in a total of $116 million. All retail sportsbook locations reported a decline in both their sports betting handle and revenue.
Live! Casino & Hotel in Hanover was the least affected with a handle decline of two percent, while Horseshoe Casino in Baltimore had the slightest decrease in revenue, which showed 5.4 percent.
Live! Continues to be the most popular brick-and-mortar casino as the location hosts FanDuel. The retail sportsbook had a handle of $13.3 million or 49.5 percent of the overall market. The location's gross revenue was close to $1.6 million, or 55.6 percent of all operator winnings.
MGM National Harbor revenue dropped 58 percent for the month as the operator brought in $505,117. The casino's win rate percentage also dropped more than six points.
Hollywood Casino's handle signified a decline of 42.2 percent to $1.2 million. Its revenue total also noted a decrease of 65.5 percent. The whole percentage for the location plummeted more than four percent to 5.9 percent.
Will Mobile Sports Betting Be Coming to Maryland
Maryland has taken a big step in offering its bettors retail sportsbooks. However, the state is far from reaching its full potential as mobile sports betting is how jurisdictions have reached new heights.
Mobile sports betting has yet to enter the state as Maryland needs an update on the disparity study. The study will determine whether the SWARC needs to make additional efforts to include minority- and women-owned in the sports betting operation. The next meeting will take place on May 18th.
In Maryland, the SWARC is responsible for developing guidelines for competitive sports betting licenses. In addition to 17 designated licenses, up to 30 retail and 60 mobile sportsbook licenses are up for grabs.