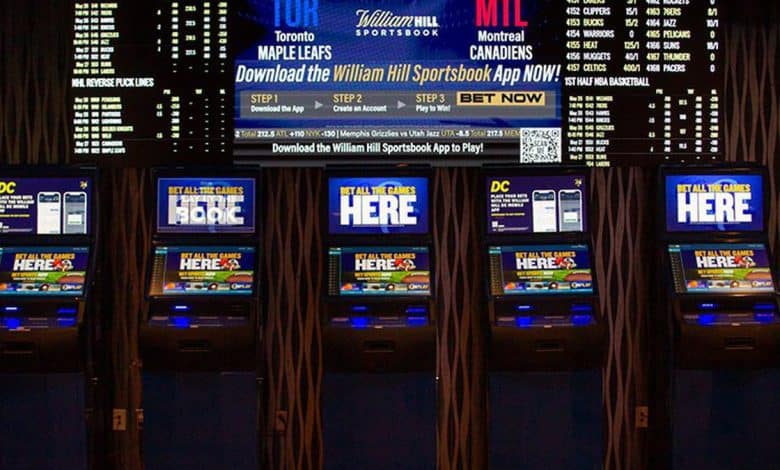 Virginia is another state that witnessed the summer blues in June as sportsbook operators registered a total of $295.2 million. According to the Virginia Lottery, there was a mix of good and bad results for the month.
Viewing the Handle Results in the Old Dominion 
The summer slowdown is a common theme in the sports betting industry as the NBA and NHL season officially ended at the beginning of June. The month-over-month noted a significant decrease of 16 percent. 
However, the handle had much better results when comparing the numbers from June 2021. The handle was higher by 25.7 percent, which means that sports betting is becoming more popular as the months and the years go by.
The sports betting revenue was also slated at $25.9 million, a steep decline from May's $42.5 million, the new monthly low of the year. Despite a win rate over half a percentage point lower than June 2021, gross revenue increased by 17.9 percent.
That said, the 13 sportsbook operators had a stronghold rate of 8.8 percent, the third-highest hold rate of the 22 jurisdictions that released their numbers. This is a steep decline from May's 12.1 hold rate but still higher than February's low of 6.8 percent. The industry's average hold rate is set at seven percent.
Virginia Still Allows the Bookmakers to Use Promotions and Deductions 
After sportsbooks could factor in promotional deductions and other deductions to levy taxes on $13 million, it was less than half of May's $27.5 million Adjusted Gross Revenue.
Promotional deductions for the month totaled $7.8 million. After all of this, the state could collect $1.9 million for the month. Due to the July 1st amendment to the state budget, the July figures are expected to differ.
Within 12 months of beginning sports betting activities in Virginia, bookmakers cannot exclude bonuses or promotions used to promote betting from their adjusted gross revenue. 
According to the states that reported their numbers, Virginia has the fifth highest handle in the industry despite the summer slowdown. The monthly handle was behind New York, New Jersey, Nevada, and Pennsylvania.
Other News Surrounding the Virginia Sports Betting Market 
Virginia lost a sportsbook operator as Golden Nugget halted its operation as they merged with DraftKings. It isn't expected to have that much of an effect on the revenue numbers as the sportsbook never registered a positive month that was considered taxable.
Virginia's tax rate is still on the lower end as operators pay 15 percent. The revenue generated goes to Virginia's General Fund, and a fraction is sent to their Problem Gambling and Treatment Fund.
During the first six months of the year,  collected more than $15 million in taxes, more than double the rate for the first six months of legal wagering in 2021. Since the operation began, the state has collected $35.5 million in taxes.