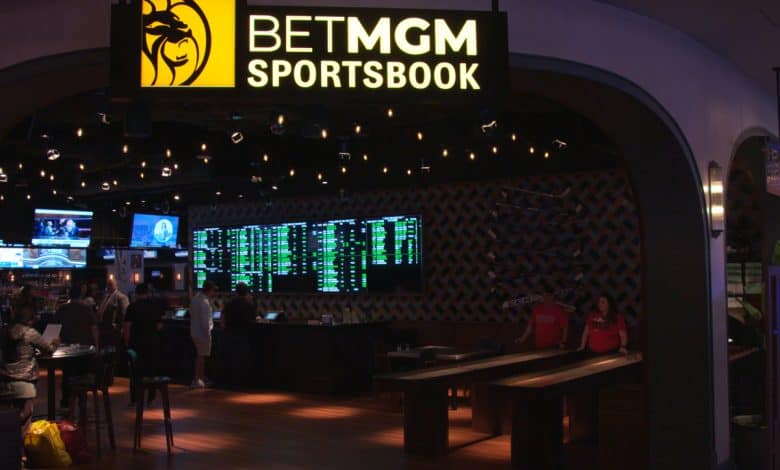 With the calendar nearing the end of the fourth quarter, MGM Resorts has high hopes for 2023. BetMGM is one of the industry's most popular sportsbooks and has a reputable joint venture partner in Entain.
BetMGM is Certainly Gearing Towards Other Plans
Because of the likely defeat of Prop 27 in California, MGM CEO Bill Hornbuckle was still determining whether BetMGM could become profitable sooner than expected in the third quarter of next year. The coalition of gaming tribes in the Golden State looks to close the small window of hope in regard to Prop 27, which would allow mobile sports betting in the state.
In California, some powerful politicians, including Gov. Gavin Newsom, have doubled their support for Prop 26 as it would permit sports betting in tribal casinos and its four race tracks. Seemingly every sportsbook besides FanDuel and DraftKings has waived the white flag.
No one asked what would happen when the stock became profitable during the company's earnings call. MGM Resorts stock price has lost more than 30 percent of its value from its 52-week high. However, competitors like DraftKings are down over 70 percent.
The company is interested in acquiring Entain if the opportunity presents itself. Just a year ago, DraftKings called off the potential deal of acquiring Entain; however, the company has redirected its focus on focusing on the United States market. ESPN may also try to expand its partnership with DraftKings.
What's Next for the Company as the Financials are Public?
A net income loss of $23.6 million was reported by MGM for its 50 percent stake in BetMGM in the third quarter. Compared to last year's $49.1 million loss, it's more than half. The company also plans to fund BetMGM with an additional $25 million.
Getting partnerships and new customers is extremely difficult in a competitive market. With any business of that nature, some partnerships are going to net solid returns, while some may need additional backing.
During the earnings call, Hornbuckle responded to Tom Reeg, the CEO of Caesars Entertainment, with several comments;
"But yeah, I think as we get all smarter about this, we all build a customer base that begins to plateau at a reasonable level, you'll see everyone get including us, most notably, more efficient at that."
BetMGM will certainly need to focus on major markets like New York, as they need to acquire more market share in 2023. FanDuel and DraftKings make up more than 50 percent of the Empire State's market share combined.
BetMGM is Turning the Tide in Ontario
BetMGM has a lot of work to do in the United States; however, the company has made its mark up north in Ontario. Wayne Gretzky is a key brand ambassador, as hockey is a big part of Canada's culture.
Hornbuckle stated;
"They don't actually publish per share. So we can't have exact things, but I know what we're doing… We've done exceptionally well." The success up north could trickle down to the United States as many jurisdictions look to join the iGaming industry in the next few years.