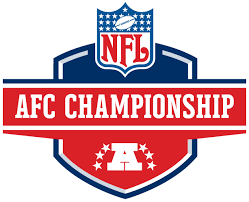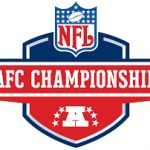 With this week and one more week to go, it is just about time for the 2016-17 NFL playoffs. There are four spots left in the AFC. The New England Patriots and Oakland Raiders are in and that leaves seven teams that have a legitimate shot at the 2016-17 AFC playoffs. Here's a look at which teams may be playing after the regular season is over. We'll start with the club with the best chance and work our way down
Kansas City Chiefs (10-4)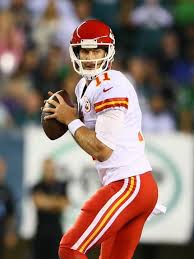 The Chiefs are just about a shoe-in, which is bad news for everyone else because that means they are taking one of two wild cards. As far as making the 2016-17 AFC playoffs, we're giving them an 85% chance. They are equally effective on the road and at home and have a PF/PA differential of +45. Their schedule is also very attractive, playing the Broncos in Denver and San Diego at home. Theoretically, they could lose both and still make it in.
They could use more depth at running back, but news is the Chiefs will not risk putting Jamal Charles into the mix. He's not healthy enough. QB Alex Smith is not spectacular, but he's good enough. There's very little working against this team.
Pittsburgh Steelers (9-5)
The Steelers are back and have an 80% % chance of getting into the 2016-17 AFC playoffs. Despite injuries, the Steelers still have one of the most potent rushing and passing offenses in the NFL. They've won five straight and are 3-1 in division play. They play the Ravens this week in Pittsburgh and then finish with the Browns.
The Steelers definitely need to beat Baltimore. The first time they met this season, the Ravens beat Pittsburgh 21-14. If they lose to Baltimore, that opens the door for the Ravens to win the division and puts Pittsburgh in a situation where they must vie for a wild card. Baltimore had had Pittsburgh's number as of late; they have beaten them four times straight.
Tennessee Titans (8-6)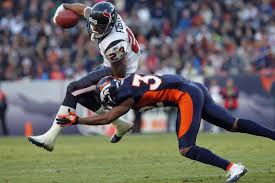 The Titans have a good chance of getting there. We see them having a 57% chance. Their last two games are against Jacksonville on the road and Houston at home. That's good news. They've won three straight and have a PF/PA differential of +17. That's not huge, but they are playing the Jags, who are at -99, and the Texans, who stand at -44.
Here are two things working against this team. First, they are 1-3 in the NFC South. Not great if they get into a tiebreaker situation. Also, they have been winning as of late despite mistakes. They have to play cleaner football.
Houston Texans (8-6)
The Texans have a 49% chance of making the 2016-17 AFC playoffs. The quarterback change should energize this team. Tom Savage seems to be a needed presence and talent. Houston has a solid rush attack and a solid defense. They've won two straight and are perfect in the division.
At 2-5, Houston is a bad road club. They play the Bengals at home this week and then have to go to Tennessee for their final game of the regular season. Also, their -44 PF/PA is pretty scary. Still, this team manages to persevere and we think they will here.
Miami Dolphins (9-5)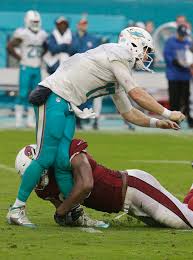 Wow, surprise, the Dolphins have a 43% chance of getting to the AFC playoffs. Note, their record gives them a step up. At 9-5, if they get one more win they are golden. Miami has a solid rush attack and they are 8-1 for their last nine.
They don't have the easiest schedule. The Dolphins have the Bills this week in Buffalo. Miami beat them earlier 28-25. Then they play New England. The good news for the Fins is that game is in Miami. That will help the Dolphins who lost to the Pats earlier 31-24 but are 6-1 at home. Plus, the weather will favor them at home. One major problem for the team is injuries that have knocked players out for the season, including quarterback Ryan Tannehill (knee).
Baltimore Ravens (8-6)
At far as the 2016-17 AFC playoffs are concerned, the Ravens are doubtful but possible. They have a 40% chance of getting there. Their defense is top notch and keeps the team in the game and is capable of winning a contest or two. Safety Eric Weedle and LB Terrell Suggs are wrecking balls, tracking down and sacking quarterbacks. When the D can control the opposition and keep their scoring under 20 points, Baltimore is 6-1. They are holding teams to 18.8 PPG and have caused 26 turnovers.
There are two major problems for this team. The first is the offense led by Joe Flacco. It's true that Baltimore has a PF/PA differential of +44, They're scoring 21.9 PPG. They have to play Pittsburgh and Cincinnati, two teams they beat before by holding both to 14 points. But both games were at home. Now they are on the road where Flacco has a passer rating of 75.7, which is the fifth worst in the league. The team is 2-4 on the road and Flacco has tossed seven picks and five TDs in those games.
Denver Broncos (8-6)
There's some extra good news for the Ravens. That is the Broncos are in the mix. They have a 28% chance of getting to the postseason. The Bronco defense is still very tough. They've been able to shutdown some of the best QBs in the league. Plus, QB Trevor Siemian has played well this year.
The biggest problem, and it's a major one, is the team's offensive line. They have allowed 40 sacks and 36 TFL. The other issue, believe it or not, is the defense. They are good, but not quite as good as they were last year.
2016-17 AFC Playoffs Coming Soon!
There are just two weeks left in the regular season and then the 2016-17 AFC playoffs will be decided. It should be a wild ride as four clubs battle for the top spots in the AFC North and South and five others for the two wild card spots.