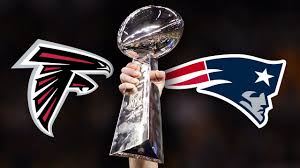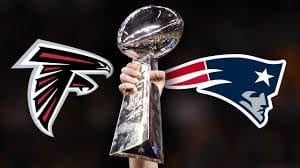 We've got our Super Bowl LI pregame injury report for Sunday, February 5, 2017. Kickoff is approximately 10 hours away. Along with the injury report, we're looking at a few other news items that may influence your wagering on a game that, at least prior to kickoff, looks like a tossup.
We've got some thoughts on practice routines and well as the psychology and coaching schemes towards winning. Plus, we'll consider how much head coaching experience the Atlanta and New England teams have. Finally, how motivated is quarterback Brady to win and how much does Ryan want this victory? All are factors.
Injury Reports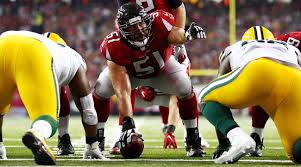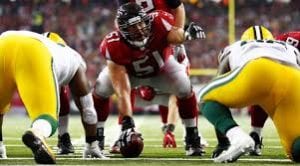 The Falcons have no one listed on their injury report. However, Alex Mack, their center and primary rush blocker, will be playing with a chip fracture in his left fibula. He's an essential part of the Falcon offense especially as a rush blocker. This may have affect what has been a very effective Atlanta rushing attack.
The Patriots have five players on their injury report and four are on defense. All were listed as questionable on Feb. 3. On offense there is wideout Malcolm Mitchell. The players on defense are Alan Branch (DL), Vincent Valentine (DT), Nate Ebner (DB), Dont'a Hightower (LB). What are the chances these guys won't play? It's very slim.
Mitchell is listed with a knee injury. He was injured in the regular season. He can be a factor in the game, as he really fills out the receiving unit. Mitchell has played very little in the playoffs. Of the four D players listed, Alan Branch and Dont'a Hightower are the most important. They should both be on the field.
Pads vs. No Pads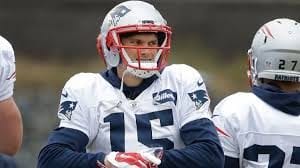 The Patriots hold weekly practices in full pads, while the Falcons have not had a full pad practice for two months. There are two theories at work here. Those who play with full pads come in ready to tackle and hit. They're conditioned and tough.
But, there's also the idea that full pad workouts wear players down for the game itself. Atlanta players feel that they come to a game crisp, fast, and much more agile due to the fact that they don't go with pads. I guess we'll see how that plays out in the big game.
Psychology of Winning and Coaching Schemes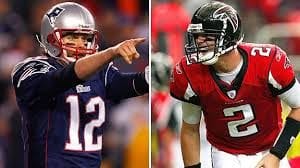 Here are a few ideas regarding winning and Tom Brady versus Matt Ryan. Matt Ryan has been pegged as the MVP over Brady, and he is coming into this game fully confident of winning. Tom Brady likes to use things such as Ryan's MVP status to prove others wrong. At the same time, Brady would love to win this thing to force a one-on-one with NFL commissioner Roger Goodell. Brady wants this game so much especially after being eliminated from last year's playoffs prior to the Super Bowl.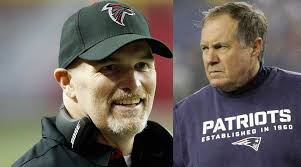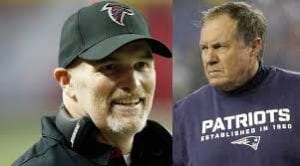 In terms of coaching, you have Dan Quinn, who had an 21-year journey to become a NFL head coach and landed his first and only gig with Atlanta in 2015, and the vet Bill Belichick. Quinn is 46 years old and has a total of 15 years as a coach in the NFL, starting with the 49ers as defensive quality control coordinator in 2001. Before coming to Atlanta, he was an assistant for four NFL teams. He's shaped Atlanta into a very tough defensive team and an unpredictable offensive force that uses all of its tools and loves running fake plays.
Bill Belichick is 64 years old and landed his coaching job in 1975, which was as a special assistant with the Baltimore Colts. He got his first head coaching job in 1991 with the Cleveland Browns. He lost that in 1995, which got him to the Pats in 1996 and the Jets from 1997-1999. Those were as an assistant coach. In 2000, he came to the Patriots and on Feb. 3, 2002, he lead New England to their first Super Bowl victory. That was against the highly favored St. Louis Rams with the final being 20-17. Belichick is a master analyst who ably breaks down opponent offenses and motivates his teams to win.
This is quite a coaching matchup!
Final Thoughts: Super Bowl LI Pregame Injury Report
The Super Bowl LI pregame injury report may be deceiving. Belichick loves to use the report to put doubt in opponent's minds as to what teams might expect. The New England injuries reported are, for the most part, left to the imagination. Most are not described in the report. Mack's problem is big for Atlanta and Branch's is a worry for New England.
Click here for our Super Bowl LI game pick. Our first-half pick will be posted soon. Kickoff is at 6:30 p.m. ET.