Sports News
Tiger King Popularity Makes Its Way Into Sports Betting
People In Lockdown Are Binge-Watching Netflix's Crime Drama Tiger King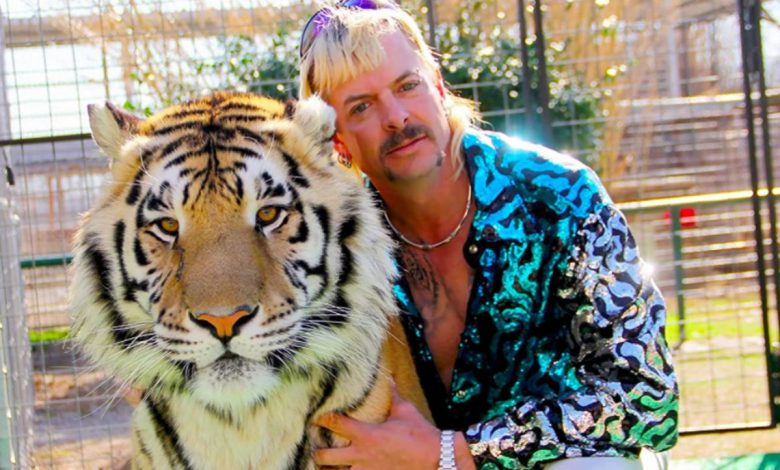 The crime drama on Netflix called Tiger King is all the rage as people are adhering to state lockdown orders. Many people spend their time indoors by catching up on movies and TV shows.
Sports betting was exploding in the last 18 months after the Supreme Court overturned a national ban on sports betting in 2018. Just as more states were about to launch sports betting or put forth sports betting bills, tragedy struck with the coronavirus.
Sports and most industries came to a crashing halt. Sports betting operators have been coming up with industrious ideas, to keep the lights on and plow forward. Now, as Netflix released its seven-part true-crime documentary, Tiger King: Murder, Mayhem and Madness, it's become one of the most talked-about new movies in the country.
Sports betting providers have taken notice of the show's popularity, and are eager to cash in. Sportsbetting.ag is usually offering its visitors action on baseball, poker, basketball, horse racing and other live sports, now has another option.
Who Will Be Cast In The Tiger King Movie?
With all things old becoming new again in Hollywood, word has come that Hollywood will make a movie about the Tiger King saga. Sports betting operators are asking players who will be cast in the main role of "Joe Exotic."
The film offers an up-close look at the dirty business of big cat conservationists, and those that collect the exotic animals. Accusations between Joe Exotic and Carole Baskin, who ran a rescue for the tigers, gets hurled back and forth in the documentary.
With the instant popularity of the documentary, Hollywood producers quickly staked their claims in the story. The sports betting wagers are guessing who will be cast in the roles.
The odds-on favorite right now, according to sports betting data, is Kevin Bacon in the title role. Edward Norton is also a front runner, and interestingly, Norton said on Twitter, he "would love to play the part."
These types of betting lines may seem a bit far-reaching, but sports betting experts say in the long run, it's very healthy for these companies to offer something to bet on.
If Stiller, The Payout Will Be Much Higher
Although sports betting aficionados say funnyman Ben Stiller probably will not get the role, if he does, the payout will be $500 higher. Bettors are making wagers on who will get the plum female starring role of Carole Baskin.
It has been implied in the documentary that Baskin may have killed her second husband, Don Lewis, who disappeared on a trip to Costa Rica in 1997. He was declared legally dead in 2002, with most of his assets going to Baskin.
Baskin and her third husband, Howard Baskin, still operate her Big Cat Rescue in Tampa, Florida, home to 17 big cats. According to sports betting data, the favorite actresses to snag the role are Laura Dern, who won an Academy Award this year, and Kristen Wiig.