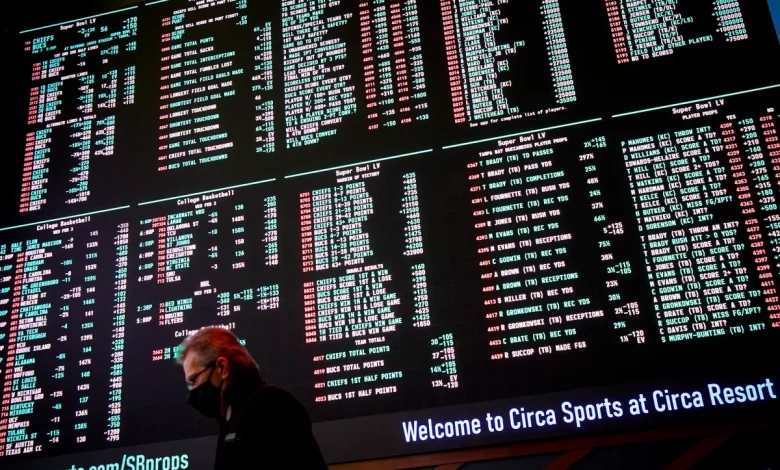 We have reached the part of the year in which sports betting tends to slow down a bit, but that's not what is happening in every state. Both Indiana and New York just announced May sports betting numbers, and the overall results were impressive.
Total sports betting handle is never going to be as high in May as it is during the football season, but sportsbooks in both states have been cashing in. Indiana isn't even close to as big of a market as that of New York, but the numbers aren't that far apart in some categories.
Indiana and New York have also been going against the trend that has been seen in other parts of the country, but most states are still waiting to announced May numbers. Sports bettors have been struggling to pick up wins in Indiana and New York, and the states have been cashing in.
Handle Drops; Revenue Rises in Indiana
The Indiana Gaming Commission reported a near $25 million decrease in year-over-year sports betting handle, but the revenue actually went up. Sportsbook were able to make up for that loss in handle by winning 12% of the wagers to have a bigger revenue.
Indiana has seen sports betting handle drop every single month in 2023 compared to 2022, but the hold rate continues to rise. Bettors in the state of Indiana continue to focus on basketball the most, but there were plenty of MLB wagers placed during the month of May.
This is a highly-competitive sports betting market in Indiana as the state is loaded with sports betting options. Even though there are plenty of great options, FanDuel and DraftKings have continued to rise above the other options.
FanDuel was back on top for the month of May, just as it has been in most months. DraftKings is the only operator that has been able to keep pace, while BetMGM is holding on to the third spot in both handle and revenue.
New York Shattering Records
The New York State Gaming Commission continues to update sports betting numbers each week, and they continue to be impressive. The numbers from May have pushed the market past two very important thresholds.
With another huge sports betting turnout in May, the state has now become the first to reach $1 billion in tax revenue. New York is also the second state to go over $2 billion in total sports betting operator revenue.
New York continues to have a 51% tax on sports betting revenue, and that has allowed the state to cash in. May was actually the second highest month in terms of total revenue, training only the month of March.
FanDuel Sportsbook has put up massive numbers in New York as it has gone over $1 billion in revenue on its own. New York sports bettors have struggled to win bets this year, as the hold rate was over 11.2% during the month of May.
The 2023 sports betting numbers are higher in New York than they were in 2022, and other states have not seen that level of success.