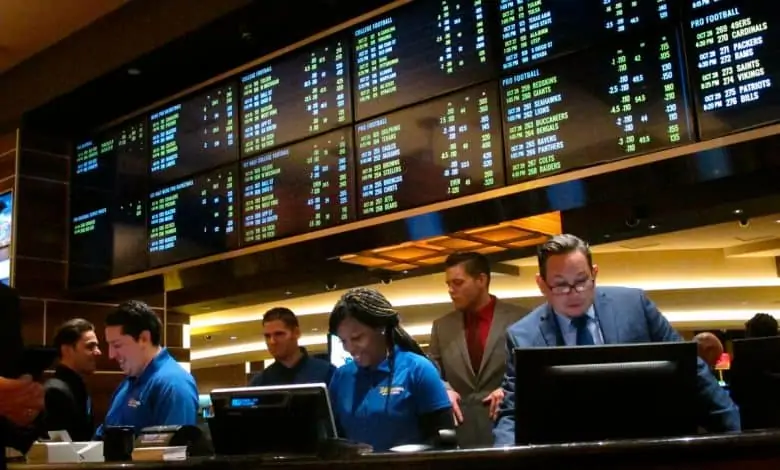 South Dakota officially launched sports betting on September 9, which was also the opening day of the 2021 NFL season. This was a strategic move by the state as this league is the largest betting market in the United States.
When sports betting officially launched in South Dakota, it became the 25th state to offer legal sports betting. Even though this has continued a growing trend in the US, South Dakota is not expected to attract many wagers on sporting events.
The total sports betting handle for the month of September was just $443,365, and that came from a report from the South Dakota Commission on Gaming. Not all of the US states have announced September totals, but South Dakota will likely end up in last place.
The biggest reason for such a small amount of betting action is the fact that all of the betting must be done in-person. These retail sportsbooks are not located throughout the state either, as they are all limited to the town of Deadwood.
Online sportsbooks have seen the most action in the United States, and some states get nearly all of the betting from mobile apps. South Dakota is not a state that is expected to change the laws, and that will keep massive growth from taking place.
Betting on the National Football League was the most popular in South Dakota as that market brought in more than $277,000 in bets. College football was next on the list at $131,349 as it was this sport that accounted for nearly all of the wagers.
Baseball Comes in Third
Every state in the US that has announced September sports betting numbers has had the NFL at the top of the list. It has been Major League Baseball that typically comes in second in most states, but that wasn't the case in South Dakota.
There is no MLB team, or any professional team, in South Dakota, and it's clear that it wasn't a popular sport to wager. It was MMA that actually brought in the fourth most wagers for the month, and the NHL was in the fifth spot.
While South Dakota should see plenty of growth over the next few months, the state could see limited sports betting action after football ends. The NBA and NHL also got underway this month, and that will give sportsbooks in the state two more betting markets to offer.
A Glance at South Dakota Sports Betting
All of the licensed casinos in South Dakota are eligible to offer sports betting, but only a handful have sportsbooks available at this time. These casinos have been looking to partner with sports betting operators, and BetMGM was the first to gain access into the state.
BetMGM has partnered with Tin Lizzie Gaming Resort and Cadillac Jack's. The first legal sports bet was placed at Tin Lizzie on September 9, and only two more locations have launched since that opening date.