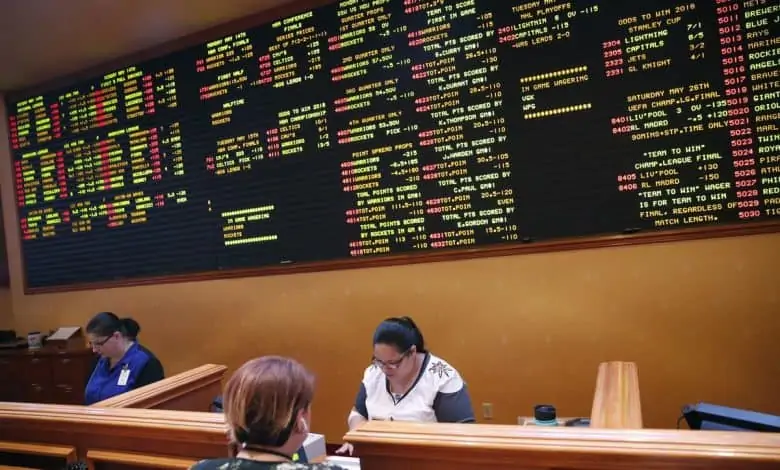 The Illinois Executive Committee met on Wednesday, and a few topics related to sports betting dominated the conversation. Illinois has been extremely successful with sports betting since a launch in March 2020, but there is still plenty of room for improvement and growth.
The Executive Committee opens the floor up for debate, and there were both proponents and opponents of key issues that shared their beliefs. The topic on what to do with collegiate sporting events featuring Illinois teams was one of the biggest debates of the day.
Michael J. Zalewski, an Illinois state representative, filed a bill back in February that would seek to remove the ban on betting on Illinois college teams. This is the second time that Zalewski has sponsored this piece of legislation, but he now has some figures to back up his proposal.
The Illinois Gaming Board recently revealed the sports betting numbers from the NCAA Tournament, and it should lead to a big month of March. According to the report, there was $176.8 million in total handle on the NCAA Tournament and close to $15 million in revenue.
The Illinois Fighting Illini were a number 1 seed in the NCAA Tournament, and that team would have brought in plenty of betting action. Those impressive numbers could have been much larger, and there is hope that changes will be made prior to the next college football season.
Several states are having this same debate as the NCAA, and athletic directors continue to fight back against this legislation. In Illinois, U of I athletic director Josh Whitman is the strongest opponent, and that could keep this law from being changed.
Remote Registration Would Help
Sports bettors and sportsbooks in Illinois were stunned at the beginning of April when Governor J.B. Pritzker let Executive Order 2020-41 expire. This executive order was first issued in June 2020, and it allowed for remote registration at online sportsbooks.
There weren't any online sports betting options available when this rule was first put in place, but sportsbooks quickly joined the market to take advantage of this registration change. The initial order lasted just 30 days, but Pritzker made it a point to keep issuing an extension each month to help the industry produce big numbers.
Remote registration has helped Illinois become one of the four biggest sports betting markets in the US, but that momentum could come to a halt. Until the April sports betting numbers are revealed by the Illinois Gaming Board, it is unclear to know just how big of an impact it will have on the state.
Illinois joins Nevada as the only two states in the US to have an in-person registration requirement. Iowa had this rule in place as well, but remote registration became available state-wide on January 1, 2021.
This in-person registration requirement is in place to protect the casinos in the state, but it comes at the cost of hurting sports betting. Pritzker seems unwilling to issue a new Executive Order, and it will be up to lawmakers in the state to make a change to these laws.