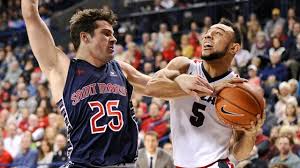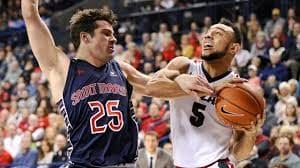 Saturday's big college basketball games include #1 Gonzaga (25-0 Overall, 13-0 West Coast) at #20 St. Mary's (22-2 Overall, 12-1 West Coast). That's considered to be the biggest game. Also, #2 Villanova (23-2 Overall, 10-2 Big East) visits #24 Xavier (18-6 Overall, 8-3 Big East). The latter game will tip off at 2:30 p.m. ET and the former at 8:15 ET. Be sure to see our free picks for both Villanova at Xavier and Gonzaga at St. Mary's, which will be posted by noon today.
Importance of Saturday's Big College Basketball Games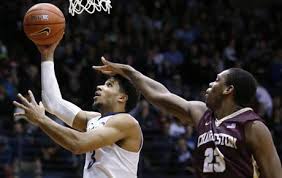 The two games, which are being played a month and a day prior to Selection Sunday, can have a huge influence over whether Gonzaga holds onto its number one ranking, if Villanova moves from two to one and where both St. Mary's and Xavier are ranked next week.
Plus, the Bulldogs are the only major undefeated team in the nation. At this point, that's a huge achievement, and in a way, their undefeated status seems more precarious with each game. Why is that? With so many games and such a long season, it's near impossible today for any college basketball team to remain undefeated throughout the season. If anyone has a chance to take them down this season, it's St. Mary's.
In the Big East the importance of Saturday's big college basketball games is distilled in first place Villanova meeting second place Xavier. Like the West Coast game, this one can have bearing on national rankings and conference position. If Xavier loses and Butler, which is third in the Big East at 8-4, wins then the #22 Bulldogs could move into second and, also, move up in the national rankings.
Gonzaga at St. Mary's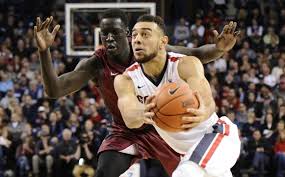 The Zags and the Gaels met on January 14th. For the initial 30 minutes, the game was competitive. Although Gael center Jock Landale got into early foul trouble, in the second half he turned it on, as he's known to do, and became a scoring machine. He kept the game close. But then Gonzaga kept going at him and got Landale to foul out. What had been a close game ended with Gonzaga winning 79-56.
That was the only conference loss for St. Mary's and only their second overall loss. Expect this game to be competitive despite the fact that the Zags have a team that appears to be able to dominate at any moment. At the same time, don't underestimate the Gaels. They have a potent offense. However, if Landale is neutralized or eliminated, St. Mary's will have a tough time taking down the number one team in the nation.
Villanova at Xavier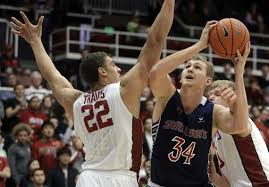 Nova has dominated the series and easily took down the Musketeers in January beating them by 25 points. That was on Villanova's home court. Today's game will be played at the Cintas Center where the Xavier beat the Wildcats last season for the first time since 1961. Might they do the same this season?
It won't be easy. TheMusketeers are missing some key players and Nova's three-point attack is tough to offset. This will be an uphill battle for Xavier despite the fact that they are at home. For Nova, this is a chance to ensure Big East dominance and a number one seed.
Another game to consider as fare as Sunday's big college basketball games is #11 Cincinnati at # 25 SMU. That game tips off at 4 p.m. We'll have a free pick for that game on Sunday morning.