Sports News
2016 Rio Olympics: Americans That Are Good Bets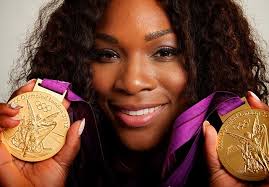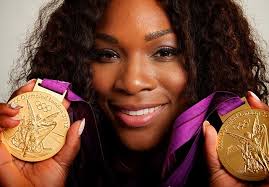 The 2016 Rio Olympics start today, August 5, and go until August 21st. There are a lot of events on which you can bet and some U.S. athletes and teams that look to be sure winners. Here's a consideration of a few Team U.S.A. wagers you may want to make.
Serena Williams
Serena and her sister Venus, who is also competing at the 2016 Rio Olympics, are tied for most medals in tennis. Each has four Gold, which ties them in medal-count with England's Reginald Doherty. Doherty won three gold and one silver in the 1900s. Each of the Williams sisters is tied for most gold.
Look for Serena and Venus to medal in doubles and for Serena to capture another medal in singles. It could be a singles gold for Serena, who has been ranked number one in the world for 178 straight weeks.
Michael Phelps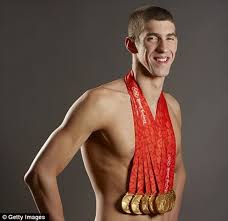 No one has won more Olympic medals than Michael Phelps. He has 22. His other records include eight golds in one Olympics and 11 gold medals in single events. At the London games for a third time straight he won more medals than any one competitor.
After that, when he was headed towards 30, he retired. And then he went downhill. In 2014, he was arrested for DUI. Phelps went into rehab, quick drinking, and started to get himself back into shape.
Now, at the ancient age of 31, he is in Rio and ready to compete in a limited number of events, and it's said that he could win gold in each one. Phelps will compete in the 100m butterfly, the 200m butterfly and the 200m individual medley. The swimmer may also be in relay events.
Phelps, if he does win, will not just add to his record medal totals, but he'll set an amazing mark for longevity as a swimmer who competed in and won medals in four different Olympics.
Allyson Felix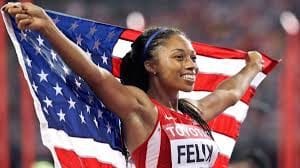 Runner/sprinter Allyson Felix won a silver in the 2008 Athens Olympics, a gold and a silver in the 2008 in Beijing, and three gold in the 2012 London Olympics. She has a total of six Olympic medals. This year she was looking forward to winning gold in the 200 and 400. Only three other people in Olympic history have won the 200-400 double. They were Michael Johnson (1996/USA), Valerie Brisco-Hooks (1984/USA), and Marie-José Pérec (1996/France).
But in April when she was training, Felix rolled her ankle. With torn ligaments in her ankle, she had to run counterclockwise on the track to mitigate any further injury. In early July, she went to the Olympic trials. She was still feeling her injury when she made it to the finals of the 400. Trailing in fourth-place halfway through the finals it looked like she would not make the team, but she kicked it into gear and won the race.
However, her dream of also qualifying for the 200 was dashed. She came in fourth, missing a spot in that race by 0.01 seconds. However, she can still compete in the 400 and the 4 x 400 relay, which keeps her hopes alive for winning two gold medals at the Rio Olympics. Look to her to capture two gold medals at the Rio Olympics.
2016 Rio Olympics: Team U.S.A.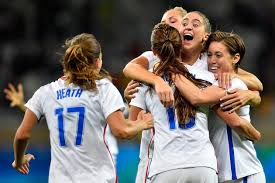 At the 2016 Rio Olympics, Team U.S.A. should be golden in women's soccer, men's basketball, women's basketball, and women's gymnastics. In fact, the women are expected to pretty much clean up. The U.S.A. looks golden in the above plus boxing, water polo, indoor volleyball, beach volleyball, shooting, wresting, rowing, triathlon, and swimming. We'll also be competitive in women's field hockey and rugby.
If you're going to bet on anyone in the Rio Olympics, it's the U.S. women who will rule the roost and probably take the most medals. The will dominate at least four of seven team sports.