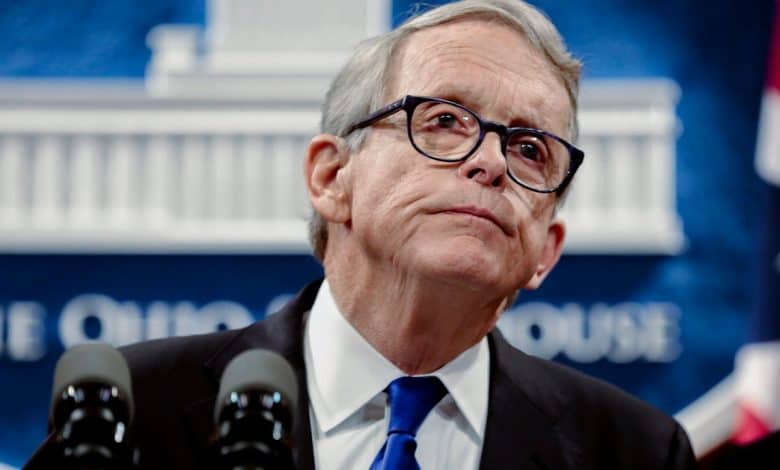 Major sports betting territories surround Ohio, and the state may join the group shortly. On Thursday, a major step will be taken for sports betting. State Senator Kirk Schuring, who is the Chairman of the Ohio Senate Select Committee, will present his gaming bill to the public.
Schuring will showcase the bill at a news conference. He shared the details of the presentation on a radio interview with a local station in Canton. Schuring, a Republican, has led the charge for sports wagering in Ohio and the press conference is the next significant step in an arduous process.
Details of the Bill
The bill does not just involve sports wagering. It's a massive gaming expansion bill that spans over 250 pages in length. It includes sports betting, e-bingo, iLottery, and video lottery terminals. There has been an array of pushback for sports wagering in OH, so there is no guarantee that the bill will be accepted.
Schuring told WHBC 1450-AM radio last week that, "Right now, it's 250 pages, and I'll be working on it again making some edits. And when we introduce it, we're not saying it's perfect, we're saying, 'OK, let's have hearings, let's have the interested parties come in.' We want to make sure that it's at least written correctly. And that's what I'm working on."
This quote is a perfect example of sports wagering negotiations. There are constant battles that occur in most states attempting to legalize the form of gambling.
There have not been any legislative sessions planned for the bill. These will be scheduled in the days after Schuring unveils the bill on Thursday. In Ohio, the gaming committee held nine meetings to get to this point where a bill would be introduced.
The Ohio Gaming Committee
Schuring's bill was based on input from a variety of sources. This makes it more likely to pass in the state. He worked closely with the gaming committee, especially Senate President Matt Huffman, who organized the group.
There were 46 people who testified about sports betting in front of the committee. There were an additional nine written statements for the committee to view. Schuring took data from all these people to write his 250-page bill.
The professional sports teams and the PGA Memorial Tournament shared their input with the committee for sports betting. Additionally, 11 sportsbooks have lobbied for gaming in OH. Most businesses and individuals who testified were in favor of legal sports wagering.
Governor Mike DeWine has stated that he believes sports wagering will be legalized in 2021. There is still a lengthy legislative process that awaits, but the support seems promising. Having the governor's approval is vital for sports wagering.
Since the Professional and Amateur Sports Protection Act was deemed unconstitutional, states with governor support have generated an easier path to legal sports wagering. When this is combined with the financial drought from COVID-19, the betting forecast in OH is bright.
The legislative session runs throughout the year in OH, so the chambers will have plenty of time to pass a bill in 2021.