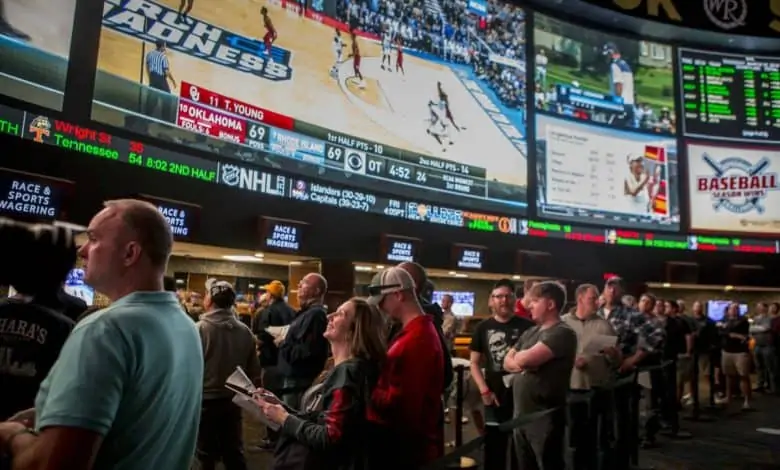 Michigan's sports betting handle finished 2021 on a high note as the state has been on a streak. The state's betting handle has set new records in the last four months as sportsbook operators funneled $514.7 million in wagers for December.
Michigan Sports Betting Market Closed 2021 on a Strong Note
Sportsbooks have accepted over $500 million in bets for the second consecutive month. December's handle showed $514.7 million, which is 2.86 percent higher than November's handle.
Mobile sports betting also set an all-time high last month as online providers took in a combined total of $484.6 million. This is an increase of 2.3 percent from the previous high of November that was slated at $473.8 million.
The retail sports betting market also had a great month as gaming facilities brought in $30.1 million in wagers for December. November's figures hit $26.7 million as December's numbers were 12.7 percent higher.
The total adjusted gross revenue plummeted as the schedule favored bettors across the state for the month. The total adjusted sports betting gross gaming revenue was $12 million, which portrayed a decrease of 69 percent from $38.8 million.
In terms of gross revenue, online sportsbooks earned $34.8 million in December, which was down 35.8 percent from the record that was set in November, which showed $54.1 million.
The state collected $785,564 in state taxes for the month, which was a decrease of 55.5 percent from November's $1.7 million. Matt Schoch, who is a lead analyst for PlayMichigan.com stated,
"Sportsbooks got a boost in December from the excitement that came from Michigan's appearances in the Big Ten championship and the College Football Playoff semifinal," Schoch said.

"With bowl game appearances from four other Michigan schools and interest in college basketball in general and Michigan State specifically, sportsbooks were able to weather the struggles of the Lions and the Pistons."
Which Sportsbook Took Most of the Market Share for the Month
Michigan is home to 14 sportsbooks, and DraftKings Sportsbook had the highest handle for the second consecutive month. The online operator had a handle of $120.3 million, which is more than FanDuel Sportsbook's $119.9 million and BetMGM's $108.7 million.
FanDuel Sportsbook has operated in Michigan for seven months now and posted its highest handle in that span. Even though the handle was lower than its rival DraftKings, FanDuel remained the most profitable sportsbook. The adjusted gross was $6 million compared to just $1.8 million by DraftKings and $1.6 million by BetMGM.
In Michigan's first year of allowing legalized sports betting, the state had a combined sports betting handle of $3,655,278,365 in bets with $110.6 million in total adjusted gross revenue and $7.3 million in state taxes. FanDuel had the highest handle out of all the sportsbooks bringing in $993 million,
DraftKings followed with $951.1 million, and BetMGM brought in $828 million. Barstool sportsbook brought in $350.5 million, and Caesars Sportsbook topped $192.6 million. William Hill was the last sportsbook to round out the top five before the rebrand.