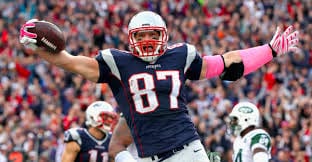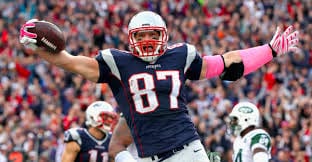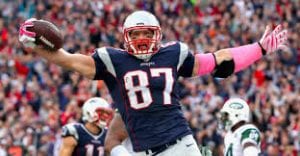 The 2016 NFL Week One Injury Report is out and some of the news is definitely not good. Of course injuries are a part of the game and keeping them to a minimum is essential if a team is to have a shot at the playoffs. Here's a look at some teams that may be affected by the 2016 NFL Week One Injury Report.
Dallas Cowboys
Along with having Tony Romo down, the Cowboys are dealing with linebacker Sean Lee's soreness in his left knee, which was surgically repaired. Lee was kept out of practice this week to give him some extra rest, and he's played less than 30 snaps all pre-season. The veteran LB is the top defender for the Cowboys, ably positioning and focusing everyone on the play at hand. He looks promising for the team's initial 2016 game, which is against the Giants.
Minnesota Vikings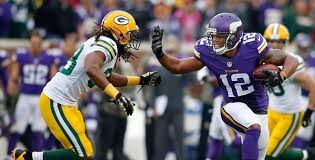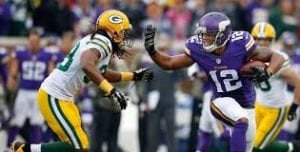 We're not sure who will play for injured QB Teddy Bridgewater on Sunday, Sam Bradford or Shaun Hill, but we do know that the Vikings have various important concerns on offense. Included is wide receiver Charles Johnson. He was kept out of practice on Monday and limited on Wednesday due to a quadriceps injury, though Johnson said he expects to play Sunday. Running back Jerick McKinnon, who has a foot injury, was also limited this week. If he does play, he could be a big factor.
Atlanta Falcons
Wide receiver Julio Jones was limited on Wednesday due to an ankle injury. This was despite the fact that he was tagged to go full out that day. Still, it's expected that he will return to full practice before the opener and be ready to go on Sunday. He's an important part of the Atlanta offense.
New Orleans Saints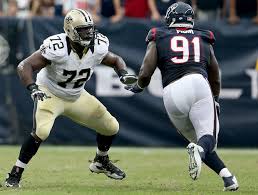 New Orleans needs all the help it can get when it comes to protecting Drew Brees so the fact that left tackle Terron Armstead is dealing with a hurting knee and quad is not good. Armstead is one of the premier young tackles in the league and is needed to help what has been a problematic O-line gel. He's need this week as the Saints meet the Raiders, a team featuring one of the best pass-rushers in Khalil Mack. Here's the skinny on this one, Armstead saw limited practice on Wednesday, which means he will most likely play.
Tampa Bay Buccaneers
OG J.R. Sweezy and WR Louis Murphy have been listed as Physically Unable to Perform (PUP). Those are big losses. Also a big problem is the possible loss of TE Luke Stocker. Stocker is a premium run blocker. He did not practice on Wednesday due to a back injury and may not play this weekend. Still, Tampa Bay does have a long list of solid tight ends on whom they may call.
Arizona Cardinals
The Cards have a major question mark on offense and one on defense. Running back Stepfan Taylor, who has a bruised knee, and outside linebacker Kareem Martin, who has an injured MCL, may not play. Both missed practice on Tuesday and Wednesday. Another injury occurred on Wednesday when Linebacker Lamar Louis had some trouble with his knee. If these three players are out when the Cards plsy the Pats this weekend, Arizona will be in trouble.
Los Angeles Rams
The Rams are in a scary place as injuries to wide receiver Pharoh Cooper and cornerback E.J. Gaines have the potential to weaken this team for the entire season. During the off-season, the Rams lost some important guys from their secondary and with Gaines taking 2015 to recover from surgery and still not 100-percent there's real worry.
New England Patriots
Tom Brady is out due to his four-game suspension. Tight end Rob Gronkowski may also miss this weekend's game. He's nursing a hamstring problem. If he does not play, New England could be in trouble when they meet Arizona.
Cincinnati Bengals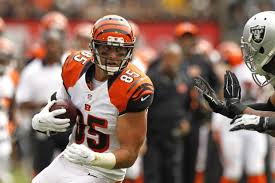 Tyler Eifert, who is a Pro Bowl tight end, is dealing with an ankle injury. There's no set time for him to come back, but the Bengals do need him. He will definitely not play this week.
Pittsburgh Steelers
The Steelers' new starting nose tackle Javon Hargrave is a big concern after he injured his leg during Monday's practice. He is day-to-day. Also, defensive end Cam Heyward, who has a high ankle sprain, and right tackle Marcus Gilbert, who has a hyperextended elbow, have been dealing with their injuries. There's good news there as may both play.
Kansas City Chiefs
RB Jamaal Charles, who missed last season, looks to offer more of the same in 2016. The Chiefs do have a trio of backups, but when Charles is healthy he can be amazing. Also out is pass-rusher Tamba Hali, a formidable talent. He's desperately needed.
2016 NFL Week One Injury Report: Teams Looking Healthy
That's it for our 2016 NFL Week One Injury Report. The above teams look to be most affected by injuries. Consider this information when wagering this weekend on the full slate of 16 NFL games.