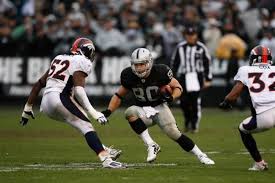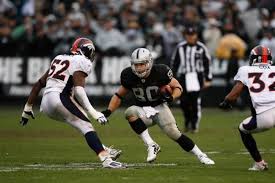 There are quite a few takeaways we've noted in our 2016 NFL Week 7 Review. Premium field goal kickers are, next to quarterbacks, of major importance. This is especially true, as teams get deeper into the season. The Browns, 49ers, Bears, and Rams are all looking pretty hapless. Here are our AFC and NFC takeaways for week seven. Once again, it was a very interesting week in the NFL for fans, sports bettors, and teams.
AFC Takeaways from Week 7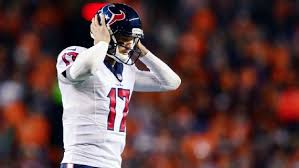 The AFC map is looking very interesting as both the Buffalo Bills and Tennessee Titans are looking like possible playoff teams. This is despite the fact that both lost this week. The Oakland Raiders may be the big surprise in the conference as far as overachieving, as they are in first place in the AFC West. When was the last time that happened seven weeks into the season? Here's what we learned and observed for our 2016 NFL Week 7 Review.
Kansas City Chiefs (4-2), led by QB Alex Smith, were able to take advantage of New Orleans miscues for their second straight win.
Indianapolis Colts (3-4) get 3 TD passes from Andrew Luck and beat Titans again, securing tie with Tennessee in AFC South.
Tennessee Titans (3-4) can't ever seem to beat Indy and, thus, stay true to form.
Cleveland Browns (0-7) remain perfect on the season.
Cincinnati Bengals (3-4) see RB Jeremy Hill run for 168 yards vs. Browns, averaging over 18 yards per carry.
Oakland Raiders (5-2) bounce back from last week's loss and take down the Jags on great offense and solid D.
Jacksonville Jaguars (2-5) QB Blake Bortles has a fine game and tosses three TD passes but cannot win it alone.
Buffalo Bills (4-3) surprised by Miami Dolphins team and lose in fourth quarter by three.
Miami Dolphins (3-4) continue to win and lose when you least expect it.
Baltimore Ravens (3-4) Joe Flacco hurt by two INTs.
New York Jets (2-5) Ryan Fitzpatrick replaces injured Geno Smith to lead Jets over Ravens.
San Diego Chargers (3-4) Josh Lambo proves FG proficiency can make it or break it as he wins game in OT with a 42 yarder.
New England Patriots (6-1) wins third straight with Brady in the pocket.
Pittsburgh Steelers (4-3), now led by Landry Jones, still on top of AFC North after second straight loss.
Houston Texans (4-3) are 0-3 on the road as they lose in Denver.
Denver Broncos (5-2) welcome Osweiler back with a 27-9 drubbing.
NFC Takeaways from Week 7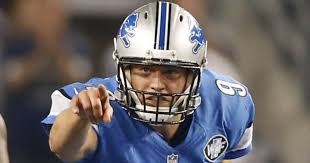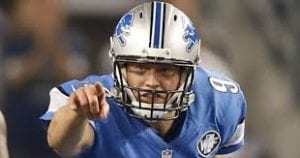 After losing for the first time this season, the Minnesota Vikings revealed that they are human and also put the kibosh on any team being perfect in 2016. Of all things, there was a tie this week as neither the Seahawks nor the Cardinals looked like they wanted to fly away with an OT victory. The Cowboys are the hottest team in the NF with five straight wins. However, they and Carolina sat out this week.
Green Bay Packers (4-2) QB Aaron Rodgers finds short passes work and beats Chicago.
Chicago Bears (1-6) lose to Pack, and see QB Brian Hoyer knocked out of game with broken arm due to a cheap hit.
New York Giants (4-3) Eli Manning gets just 196 yards in the air and does not toss a TD pass as Giants win on four INTs.
Los Angeles Rams (3-4) QB Case Keenum throws for almost 300 yards, but also tosses four interceptions to had Giants 17-10 win.
New Orleans Saints (2-4) continue to make multiple mistakes per game to seal another loss, this time to Kansas City.
Philadelphia Eagles (4-2) welcome Minnesota to the City of Brotherly Love and then hand them their first loss.
Minnesota Vikings (5-1) QB Sam Bradford sacked six times, fumbles four and loses two, and tosses one INT in Vikings' first loss.
Detroit Lions (4-3) QB Matthew Stafford's toss to Boldin with 16 seconds to go gives Lions third straight win.
Washington Redskins (4-3) lose, as their D can't shutdown Lions in final minute.
Tampa Bay Buccaneers (3-3) QB Jameis Winston finds the end zone three times to notch second straight win and take sole possession of second place in South.
San Francisco 49ers (1-6) lose sixth straight after scoring 14 in first quarter.
Atlanta Falcons (4-3) go into lockers room in lead 27-10 and lose in OT to Chargers 33-30.
Seattle Seahawks (4-1) are prime example of importance of field goal kicker as they settle for 6-6 tie in OT with Arizona.
Arizona Cardinals (3-3) learn the same thing as Seahawks (see above).
Last Word: 2016 NFL Week 7 Review
Our 2016 NFL Week 7 Review offers the following final observations. Field goal kicking proved to be the undoing of both Seattle and Arizona as each team's placekicker missed numerous important opportunities. Detroit is hot. Can they keep their streak going? The 5-1 Cowboys (five wins in a row) and 1-5 Panthers (four losses straight) are back after their bye-week. Will either keep their streaks alive? The Redskins and Bengals play at Wembley in a game that's huge for each.