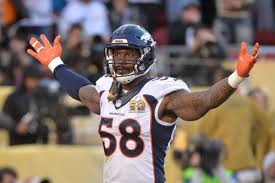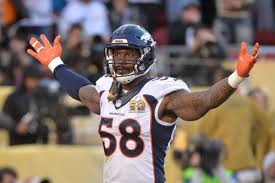 There's plenty of 2016 NFL news as we are on the cusp of the start of team training camps. This is a rime when there's a whole lot of hope, concern, and doubt, as every bit of NFL news seems to have the power for affect the upcoming season. Here are some quick stories of which sports bettors and fans should be aware.
Von Miller Deal Done
Last week the NFL newswire was abuzz with proclamations from Super Bowl MVP Von Miller that he might simply sit out the 2016 NFL season. Miller, who has been designated as Denver's franchise player, was very unhappy with the way in which negotiations were going. However, in July 15, the deadline, an agreement was reached where Denver would pay the superstar linebacker $114 million over six years with close to $70 million guaranteed. It had been the guaranteed amount that Miller was unhappy with, as early reports had it in the mid-$30 million. Miller is one of the best pass rushers in the NFL.
Big NFL News: Brady to Serve 4 Games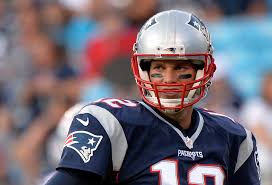 Major NFL news as Tom Brady will serve the sentence that was passed by NFL Commissioner Roger Goodell. The battle has been back and forth ever since the Deflategate investigation, which did not prove that Brady had done anything wrong. Still, under suspicion that the quarterback had done something wrong with the footballs during the playoffs, Goodell suspended Brady for four games. The Pats' quarterback went to court and the judge ruled in his favor. Then the NFL went to court and the court ruled in the league's favor. Brady appealed and that was demied. He elected not to go to the Supreme Court.
That means Brady will miss the first four games of the 2016 season. The Patriots will be without their star QB when they meet Arizona, Miami, Houston and Buffalo. Jimmy Garoppolo will play instead and it's thought that he will do just fine.
Drew Brees Has Not Heard from Saints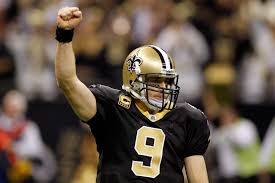 Some surprising NFL news in that Saints' QB Drew Brees says that he has not heard from New Orleans regarding his contract in months. The 37-year-old quarterback is about to go into the last year of his, $100 million, five-year deal. More than three months ago there was some back and forth between Brees and the team, but since then there's been not a word from the Saints..
"Not sure why things have not progressed," Brees said to ESPN's Mike Triplett. "They made an offer in March, we made an offer shortly thereafter. And beside the Josh Normal deal, there has been no talk about a contract since."
In the Josh Norman deal, the Saints asked Brees if we would restructure his contract so the club would have enough salary cap room to do a deal with Norman. Brees is still considered to be one of the top signal callers in the game.
Le'Veon Bell Drug Tests Missed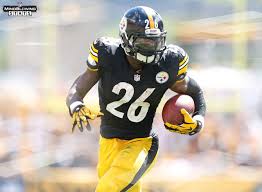 Le'Von Bell, who many consider to be the top rusher in the NFL, has missed required drug tests last month, according to the Pittsburgh Steelers. Bell could be facing a four-game suspension if he does not comply. Bell denies having missed any tests. The running back is currently in the NFL's substance abuse program. In 2015, he was suspended for two games for marijuana possession and DUI.
Bell, who has been in the NFL for three seasons, has rushed for 19 TDs and a total of 2,777 yards. In 2014, he made the first team for the Pro Bowl. In his three-year career, he's averaged 4.3 YPC.
If Bell is suspended, then veteran DeAngelo Williams would become Pittsburgh's primary running back. In 2015, Williams had 11 TDs while gaining a total of 907 yards.
More NFL News Upcoming
As the 2016 season progresses, there will be more NFL news. We'll be offering information on major developments throughout training camp, preseason and through to the Super Bowl.